Sweet Black Garlic Barbecued Lamb Shoulder

Ingredients
1/2 cup soy sauce

1/4 cup lightly packed brown sugar

1 tbsp. sesame oil

4 tbsp. NOLA Blends Black Garlic Infused Balsamic (2 tbsp. Reserved)

2 garlic cloves, finely chopped

1 tsp. piece fresh ginger, finely grated

1/4 cup rice wine vinegar

6 thin green onions, trimmed, halved

2 long red chilis, finely chopped

1/2 cup roasted salted peanuts, chopped

2 Cucumbers, thinly sliced
Steamed rice, to serve
Instructions
Combine soy sauce, hoisin sauce, sugar, oil, garlic, ginger and 2 tablespoons vinegar in a large shallow glass or ceramic dish. Add lamb. Turn to coat in mixture. Cover. Refrigerate for 3 hours or overnight, if time permits.

Preheat a barbecue chargrill (with hood) on medium-low. Drain lamb, reserving marinade. Cook lamb, fat-side down, for 15 minutes. Turn lamb. Cook, with barbecue hood closed, for 30 to 35 minutes for medium or until cooked to your liking. Transfer to a plate. Cover loosely with foil. Stand for 10 minutes.

Meanwhile, place reserved marinade in a small saucepan over medium-high heat. Bring to the boil. Reduce heat to low. Simmer for 3 minutes or until thickened slightly. Strain into a small jug. Heat barbecue chargrill on medium. Cook onions, turning, for 3 to 4 minutes or until golden. Thinly slice lamb. Sprinkle lamb with onion, chili and peanuts.

Toss cucumber in a bowl with remaining vinegar. Serve lamb with cucumber mixture, reserved marinade and steamed rice.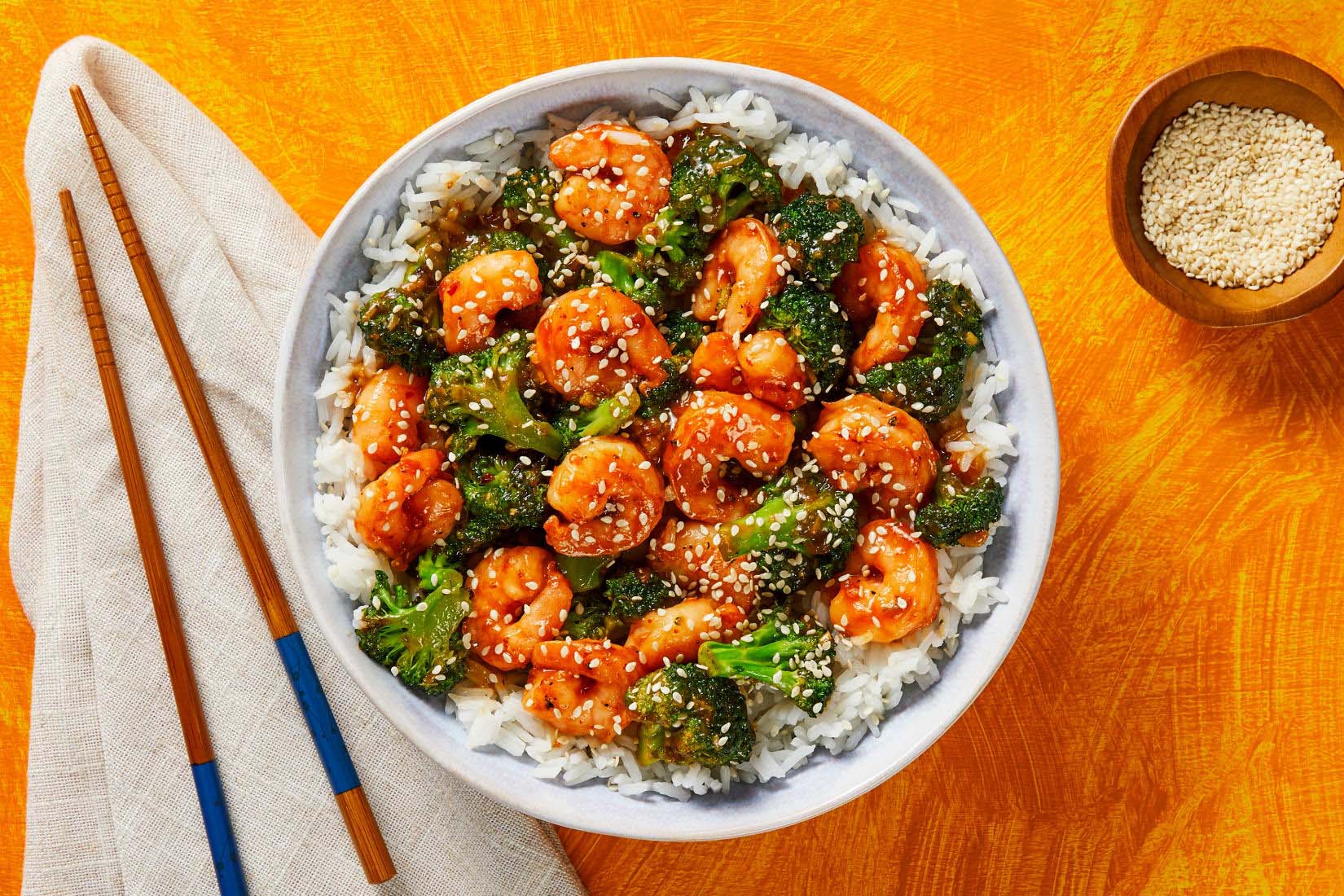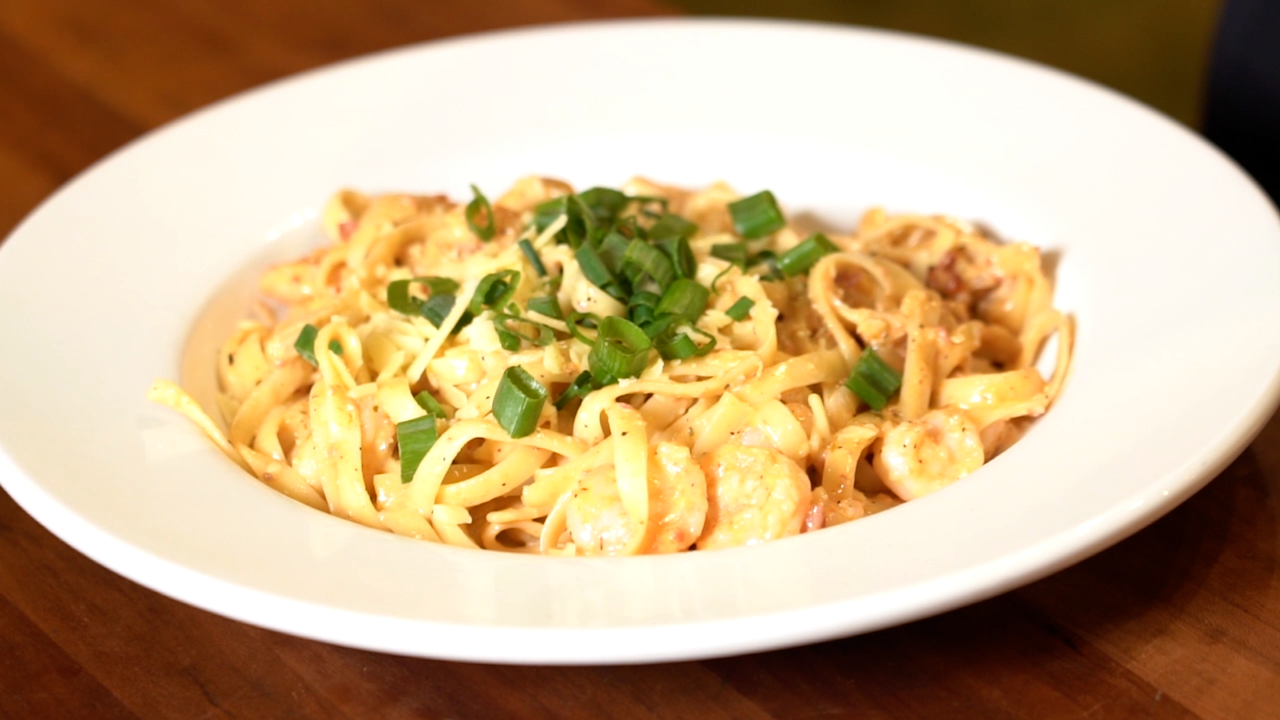 Pasta
Ingredients: 1 pound shrimp, peeled and deveined (Seasonally sub Crawfish) 1/2 pound tasso (substitute your favorite sausage if you can't find tasso) cut in 1/4 inch dice 1 pint heavy cream 2 tabl...
Read more