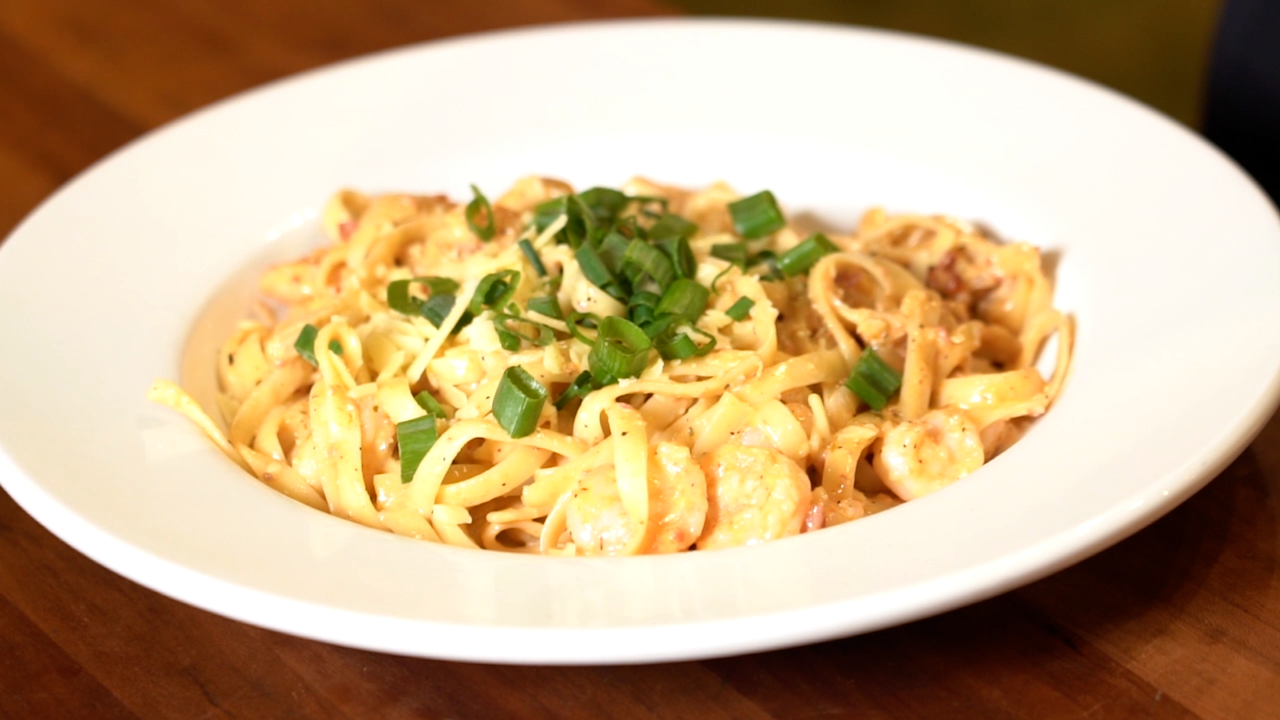 Ingredients:
1 pound shrimp, peeled and deveined (Seasonally sub Crawfish)
1/2 pound

 tasso (substitute your favorite sausage if you can't find tasso)

 cut in 1/4 inch dice
1 pint heavy cream
2 tablespoons NOLA Blends Cajun Garlic Infused Olive Oil
3/4 teaspoon salt
1/4 teaspoon freshly ground black pepper
1/4 teaspoon cayenne pepper
1/4 teaspoon white pepper
2 teaspoons fresh basil, or 1/2 teaspoon dried basil leaves
2 teaspoons fresh thyme, or 1/2 teaspoon dried thyme leaves
1 pound pasta (your choice here), fresh if possible
1/2 cup green onions, chopped
1/2 cup parsley, chopped
Directions:
Pour cream and NOLA Blends Cajun Infused Olive Oil into a large heavy skillet and place over medium heat.

Stir the cream till it begins to rise to keep it from overflowing; when it comes to a boil, add the tasso, salt, peppers and herbs and let simmer for 8-10 minutes.

The cream sauce should be fairly thick (You can prepare the sauce ahead to this point.)

Bring a large pot of salted water to a rolling boil and drop in the pasta. Cook until just al dente.
Meanwhile, return the sauce to a simmer, stir in the shrimp (or crawfish), green onions and parsley and cook until the shrimp turn pink (or until the oysters curl around the edges), about 3-4 minutes.
Drain the pasta and divide among bowls. Ladle the sauce over and toss; serve with freshly grated Parmesan cheese. Serves 4-6.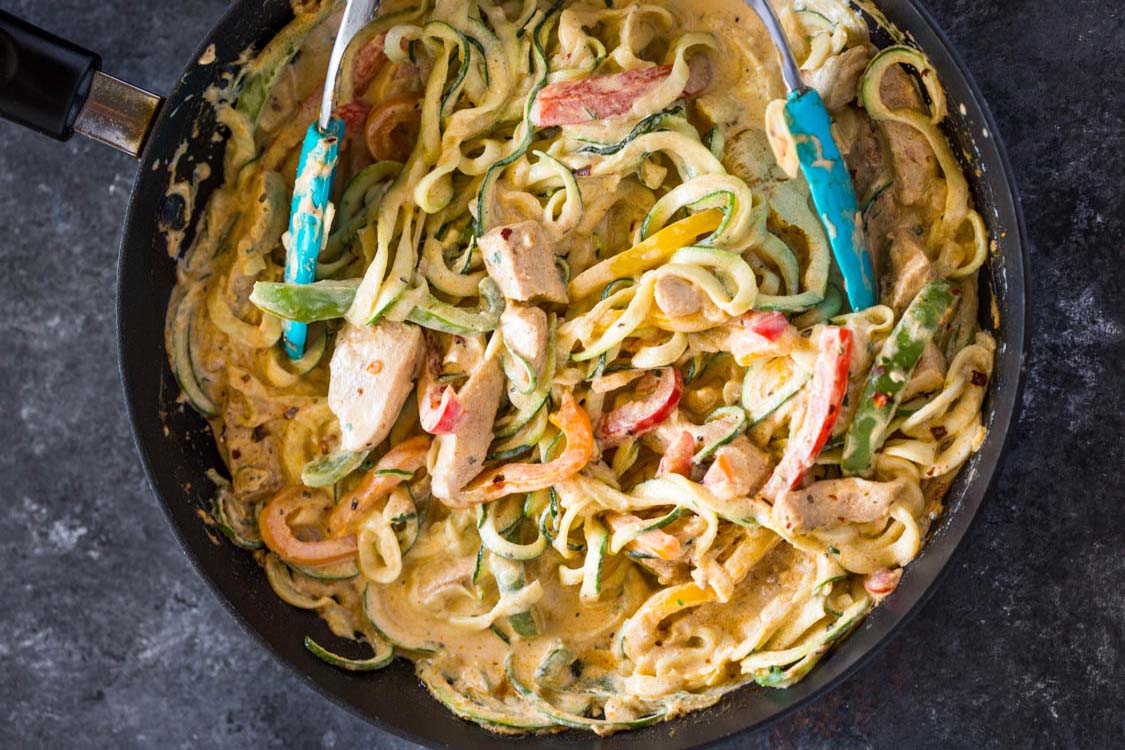 Pasta
Cajun Chicken Voodoo Zoodle Pasta
Ingredients 2 boneless skinless chicken breasts cut into small cubes (sub your favorite seafood) 4-5 medium zucchini's spiralized 3 teaspoons Cajun Spice Mix More To Taste (we use Tony's) ...
Read more