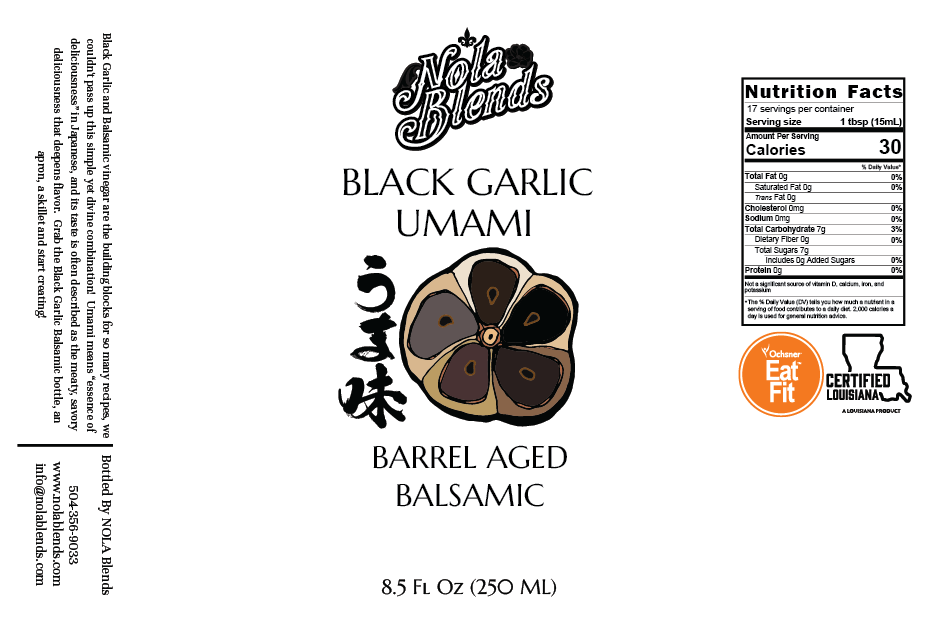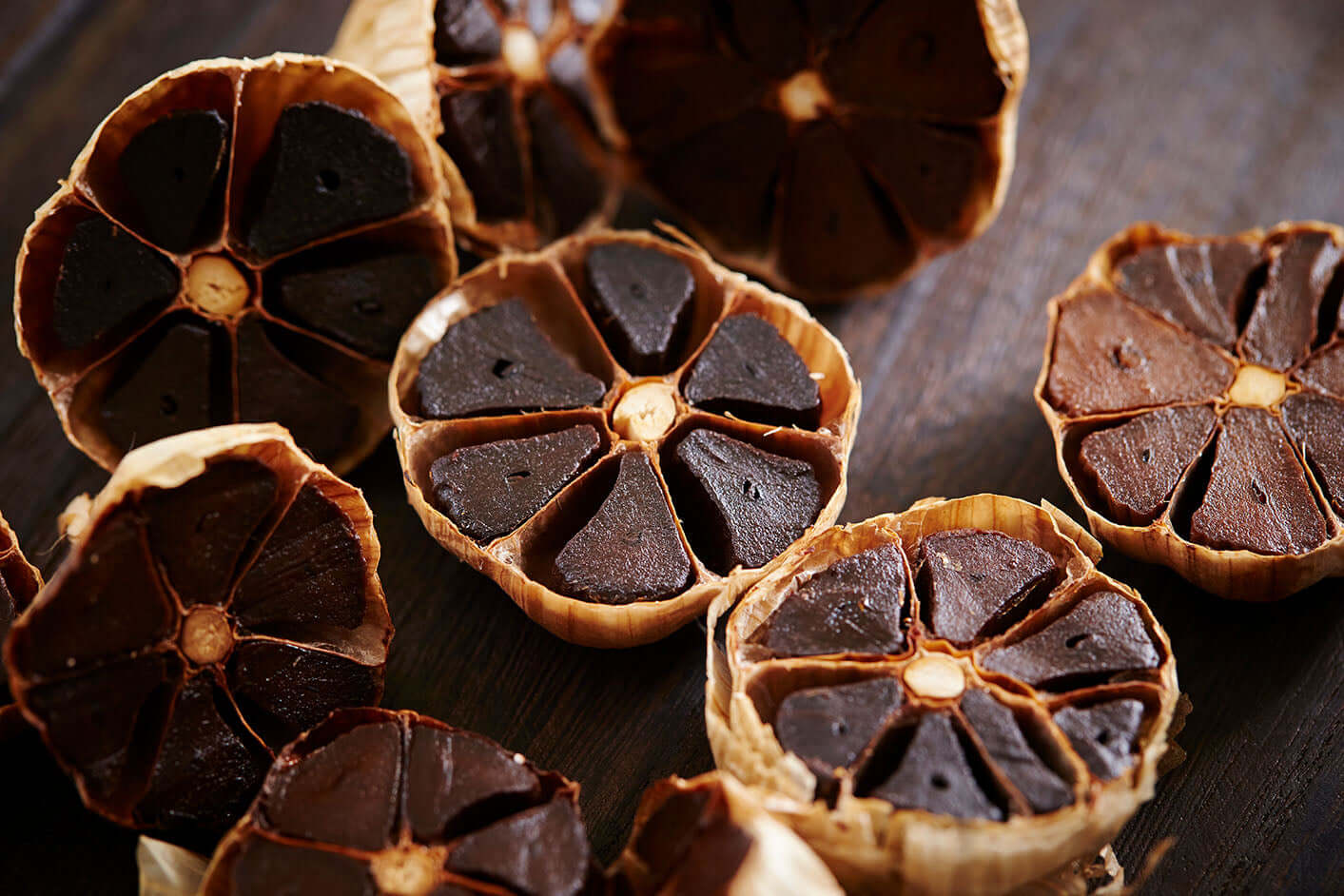 250ml (8.5oz) -Vegan, Non-GMO, Gluten-Free, Dairy-Free, Soy Free
Product Description: 
Black garlic infused barrel aged balsamic vinegar is a culinary treasure that combines the complexity of aged balsamic vinegar with the deep, umami-rich essence of black garlic. Crafted through a meticulous process, this exquisite infusion starts with high-quality balsamic vinegar that has been aged to perfection in wooden barrels, developing a deep, rich flavor profile and a velvety smooth texture.
The addition of black garlic, a caramelized and fermented form of garlic, elevates this vinegar to new heights. Black garlic is created through a slow and careful aging process, where raw garlic bulbs are aged under controlled conditions for several weeks. During this time, the garlic cloves undergo a transformation, turning dark, soft, and incredibly flavorful. When infused with the aged balsamic vinegar, it imparts a unique, sweet-savory taste and a subtle hint of tanginess.
The resulting black garlic infused barrel aged balsamic vinegar is a symphony of flavors. Its deep, dark color hints at the intensity within, and its aroma is a delightful blend of sweet, earthy notes with a touch of garlic undertones. Upon tasting, you are treated to a luxurious experience—the smoothness of the aged balsamic vinegar is complemented by the sweet complexity of black garlic, creating a harmonious balance between sweet, savory, and tangy flavors.
This versatile infusion adds a gourmet touch to a wide range of dishes. Use it as a drizzle over grilled vegetables, meats, or cheeses to enhance their natural flavors. Create exquisite dressings and marinades, or glaze roasted dishes to perfection. It also makes a fantastic dipping sauce for crusty bread or a unique addition to charcuterie boards. In desserts, its rich, sweet undertones can be utilized to add depth to sauces, marinades, or even decadent desserts like chocolate cake or ice cream.
Not only does this black garlic infused barrel aged balsamic vinegar elevate the taste of your dishes, but it also offers potential health benefits. Black garlic is known for its antioxidant properties and potential health-promoting compounds, making this infusion a flavorful and nutritious addition to your culinary creations.
Experience the artful fusion of flavors with black garlic infused barrel aged balsamic vinegar—an exceptional condiment that brings depth, richness, and a touch of gourmet elegance to your culinary endeavors.
Used in sauces, marinades, salad dressing, & desserts
Rich sweet flavor
Storage:
Store in a cool, dry place away from heat and oxidizers.
Mix well before each use.
Shelf Life:
Shelf life is 12 months from date of production. NOLA Blends guarantees a minimum of 12 months from date of shipment..
Applications For Product:
Pair it up everything, it will be the little black dress of your kitchen! Product suitable to every kind of consumer, to use without any further manufacture and particularly suitable to fresh and boiled vegetables, on boiled foods, to make sauces, in the dressing of meat and fish.
Country of Origin:
Flavored in the USA with Imported Italian Vinegar.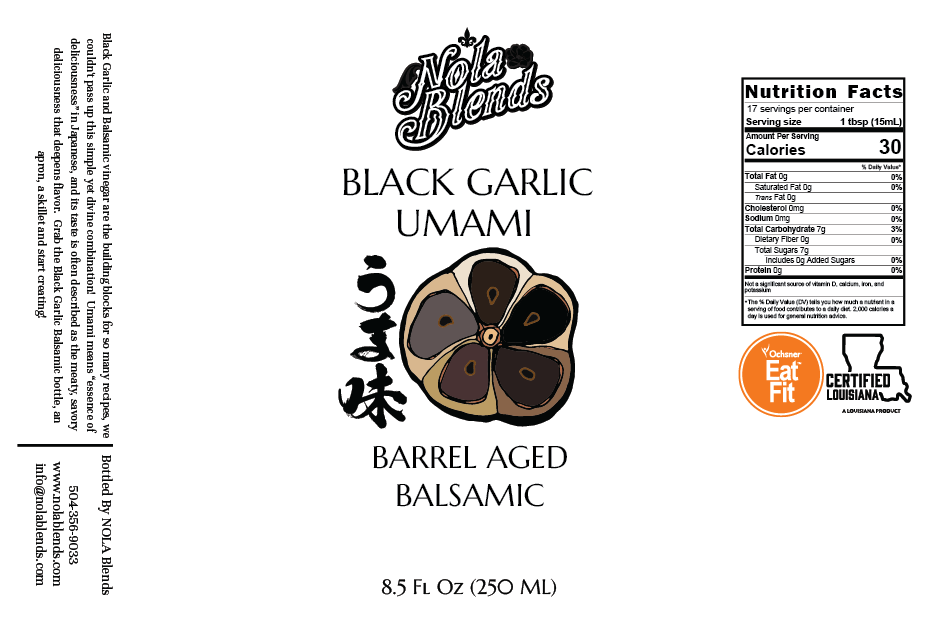 Black Garlic - Infused Dark Balsamic Vinegar
Sale price

$20.00
Regular price
Choose options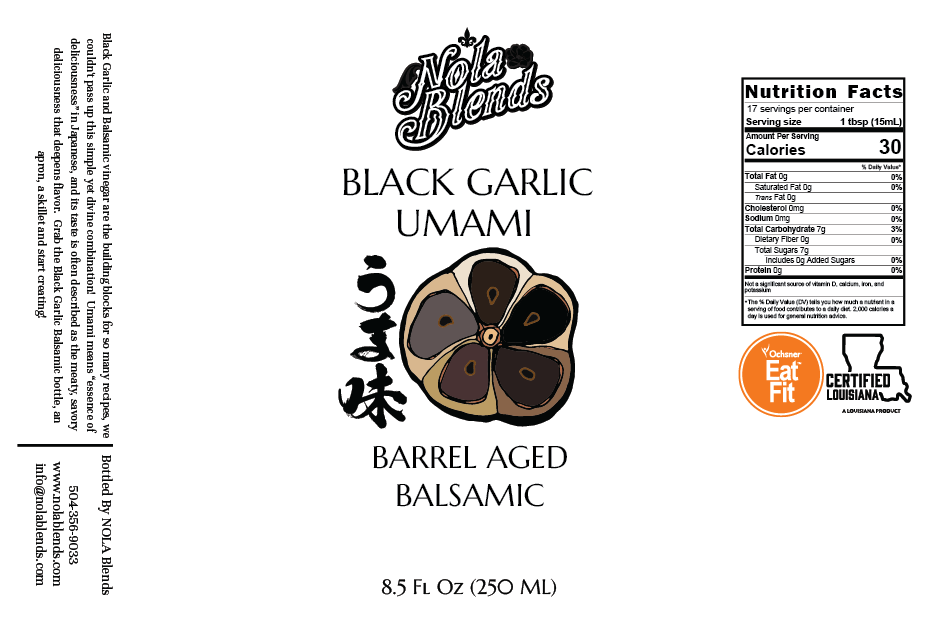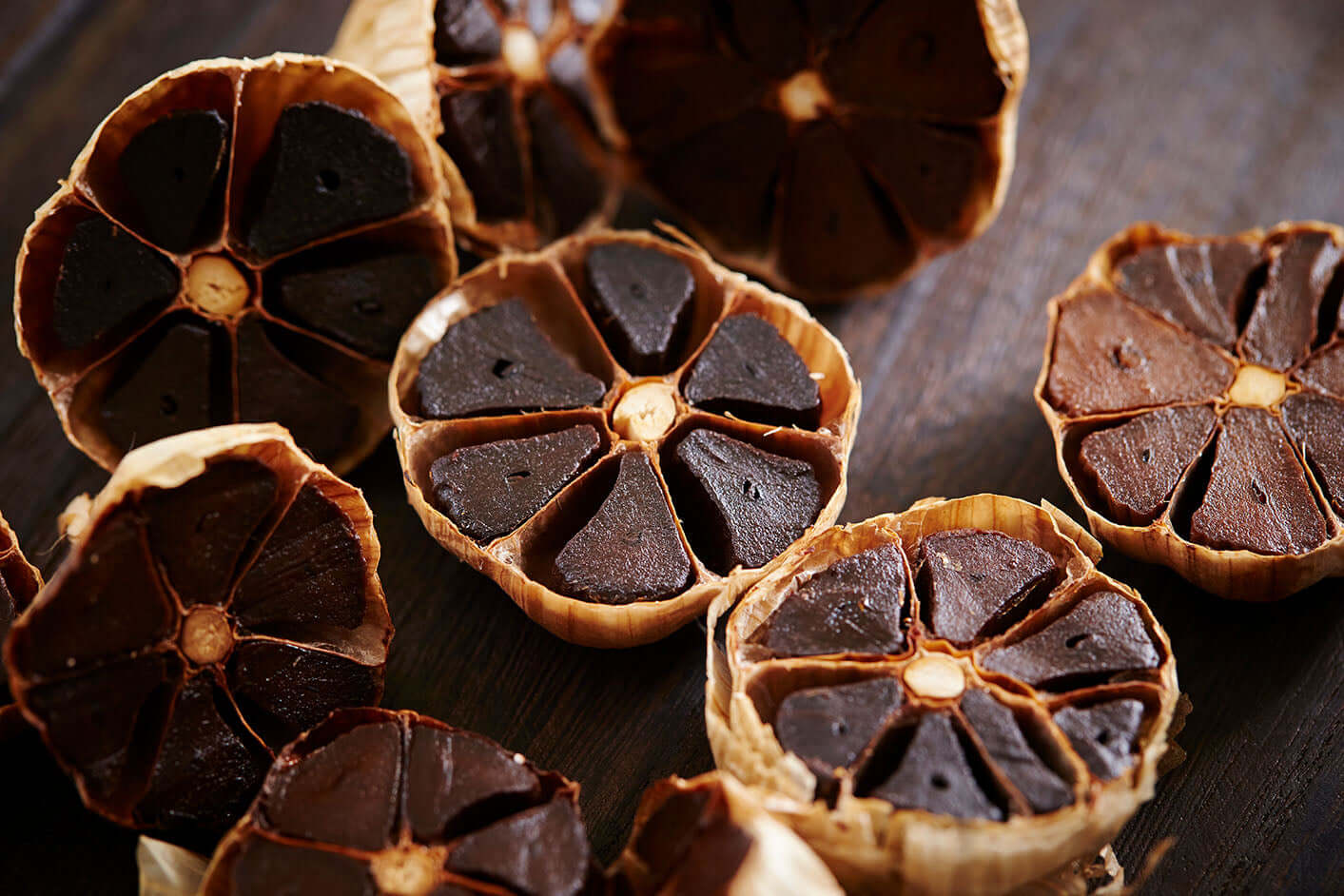 Absolute Deliciousness!!
I have not run out of uses yet! Delicious on everything savory. It's da' bomb-diggity on salads and even makes kale a treat!