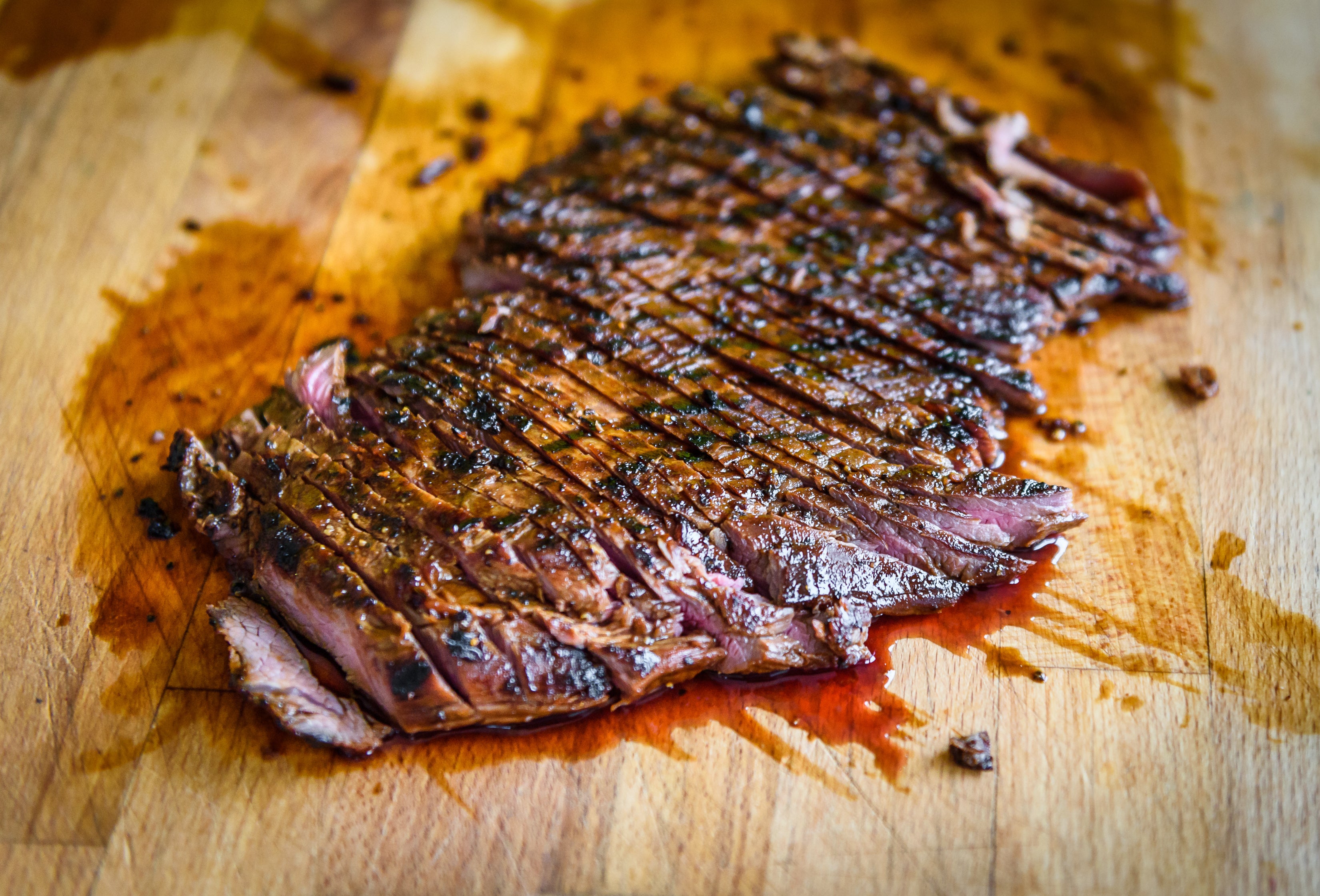 Balsamic Vinaigrette Marinated Flank Steak
A balsamic vinaigrette makes a great marinade, giving flank steak tremendous flavor while its marinated overnight. The marinade really comes together quickly in a blender with garlic, rosemary, oregano and a touch of mustard.
Ingredients
2 garlic cloves, sliced
1 tablespoon rosemary leaves
1 tablespoon dried oregano
2 tablespoons whole-grain style mustard
2 tablespoons of NOLA Blends "The Drizz" Garlic Infused EVOO
Kosher salt
Freshly ground pepper
One 3-pound flank steak
Instructions
In a blender, combine the garlic, rosemary, oregano, mustard and vinegar and puree until the garlic is minced. With the machine on, gradually add the oil and blend until creamy. Season lightly with salt and pepper.


Add the meat to a Pyrex/glass baking dish and pour all but 1/4 cup of the vinaigrette on top; flip the meat to coat a few times. Cover with plastic wrap and refrigerate for at least 4 hours but to really get dat flavor try for 18-24 hours.


Remove the steak from the marinade, letting the excess drip off. Season with salt and pepper. (PRO TIP: Remove the meat and let it come to room temp about 45min to and hour before cooking)  Start up dat fire and oil the grates on the grill.  Grill the steak over moderate to high heat, turning occasionally, until lightly charred and an instant-read thermometer inserted in the thickest part registers 125°, 10 to 12 minutes.


Transfer the steak to a carving board and let rest for 5 minutes (THIS STEP is crucial, as much as you would like to devour the steak immediately-LET IT BE). Thinly slice the meat against the grain and serve, ust the remaining vinaigrette as a garnish once sliced.