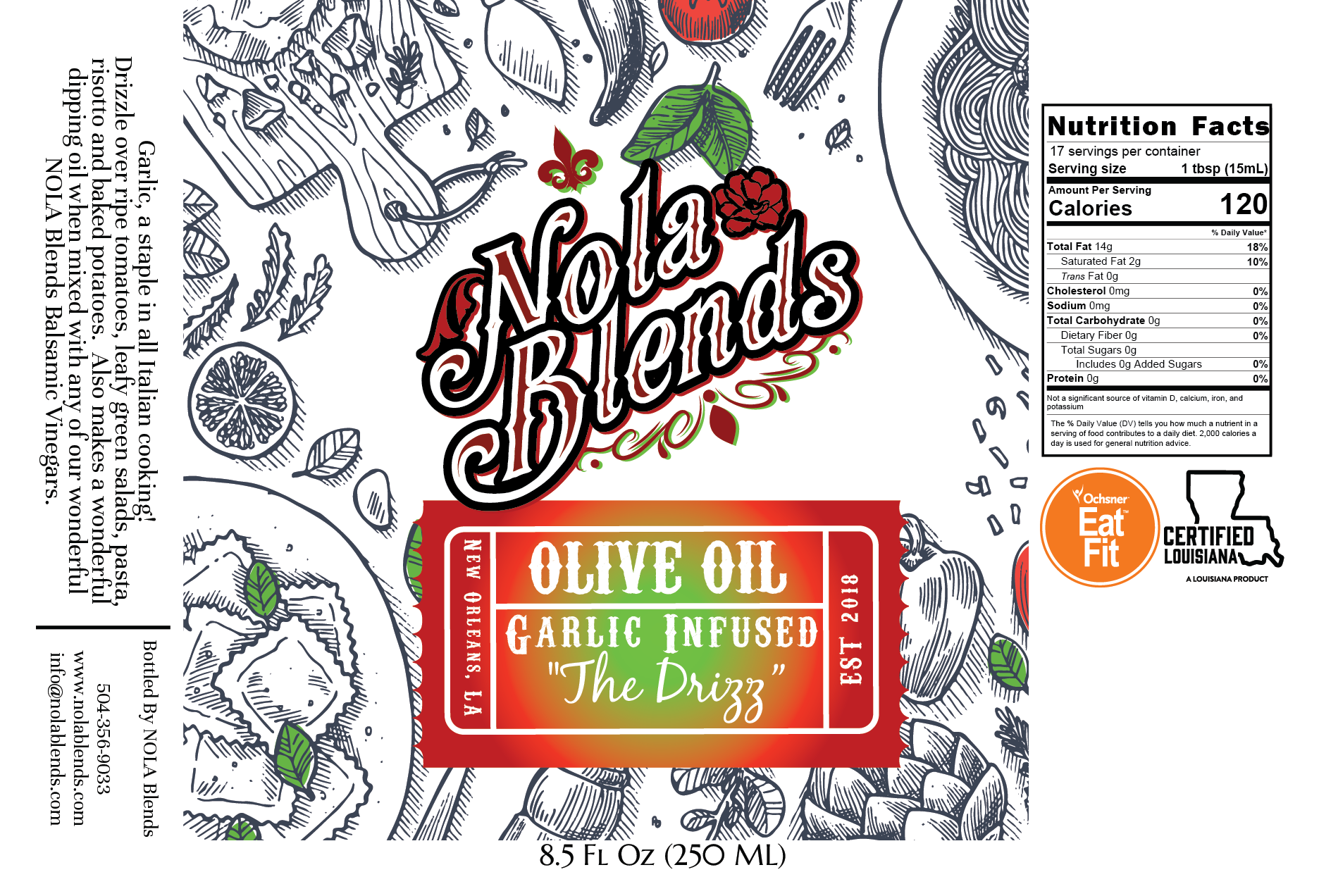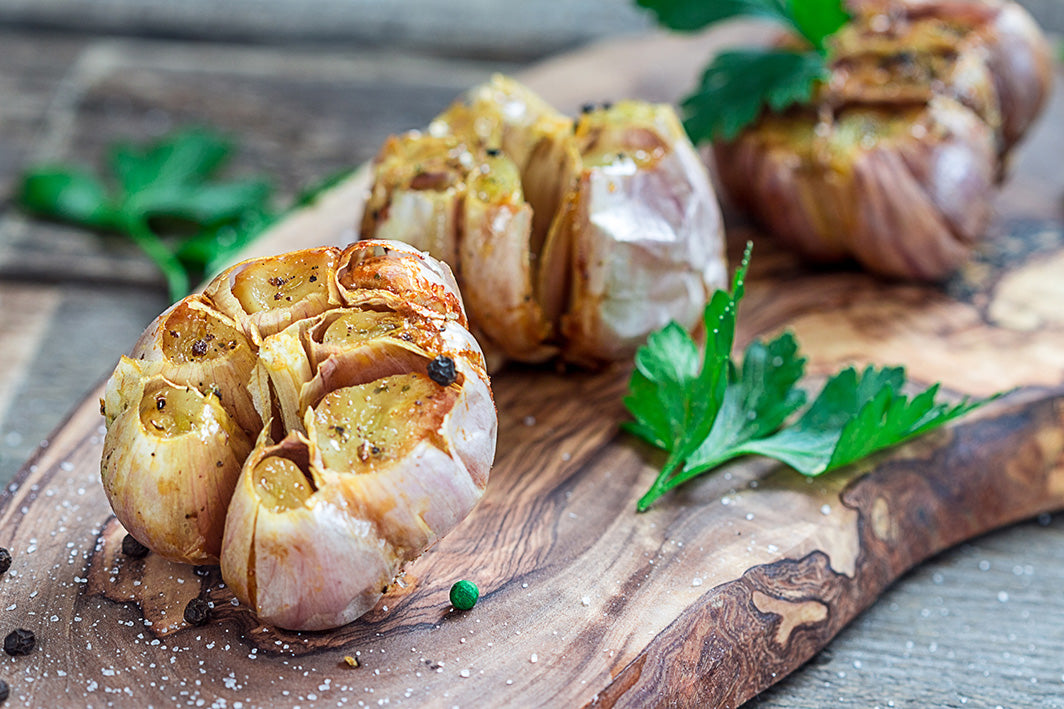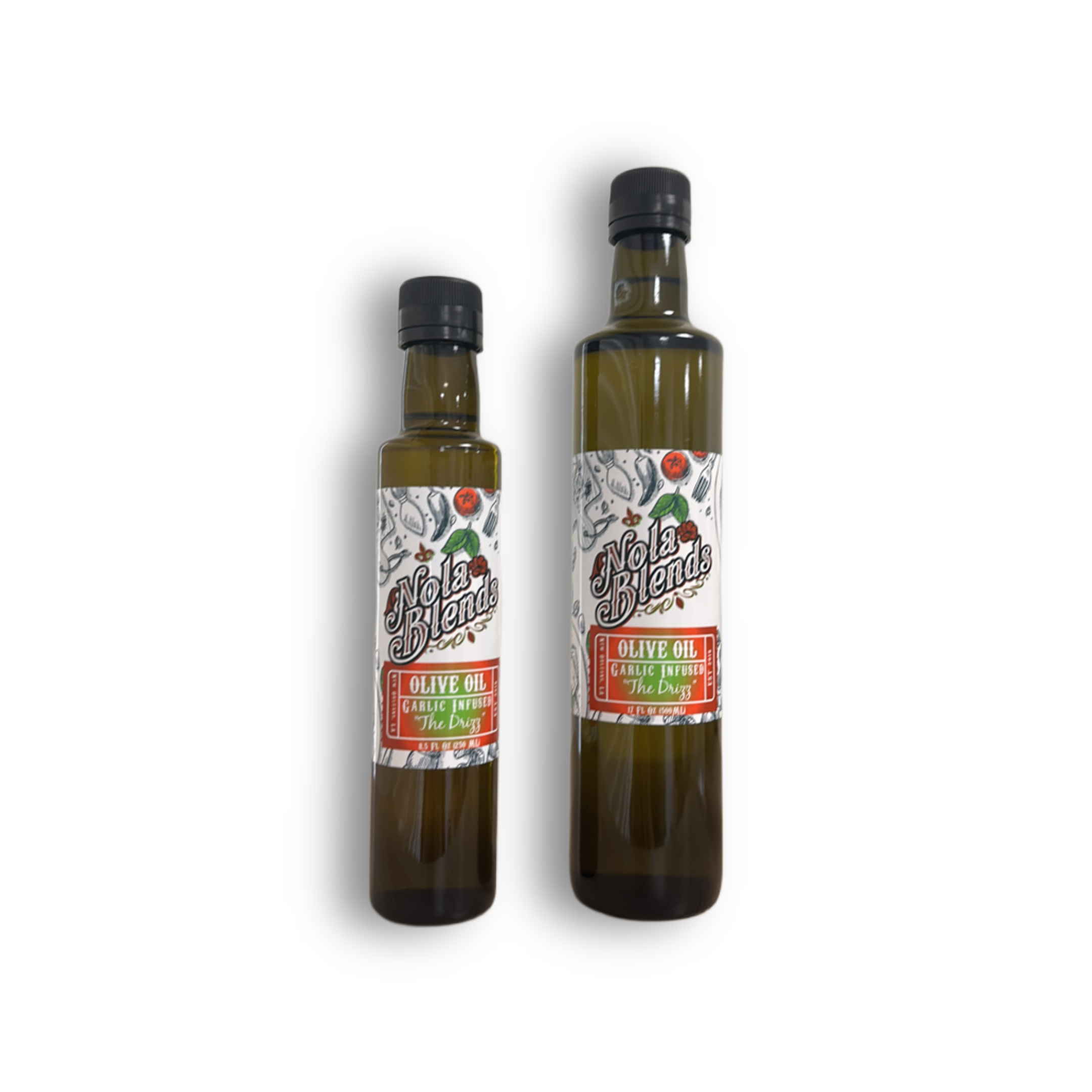 250ml (8.5oz) -Vegan, Non-GMO, Gluten-Free, Dairy-Free, Soy Free
Product Description:
Garlic tops the chart for being a must-have in any kitchen. Clean, crisp, fragrant oil that enhances everything it comes in to contact with. Our imported pure olive oil is a blend of refined olive oil with extra virgin olive oil for extra color and flavor. The resulting oil is golden in color with a full-bodied flavor. A true infusion process is used, placing fresh garlic and spices into the olive oil to capture the perfect balance of flavor and aroma. This unique process can take up to several weeks!
Storage:
Store in a cool dry place (50 to 68 degrees F optimum) away from heat and oxidizers.
Shelf Life:
Shelf life is 24 months from date of production.

Applications For Product:
For use in many food applications such as salad dressings, drizzled over pasta or vegetables, or used for dipping bread.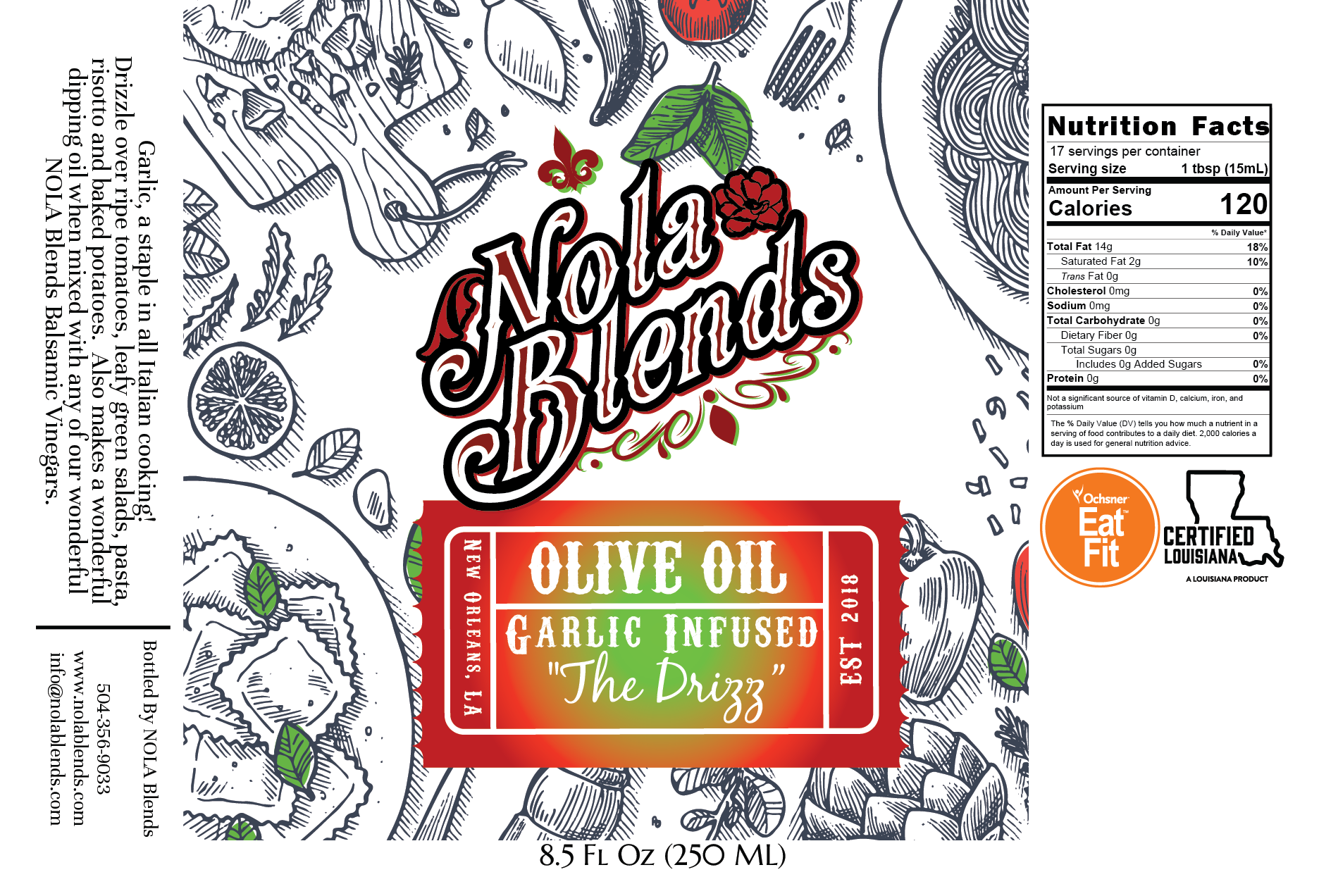 Garlic - Infused Extra Virgin Olive Oil
Sale price

$20.00
Regular price
Choose options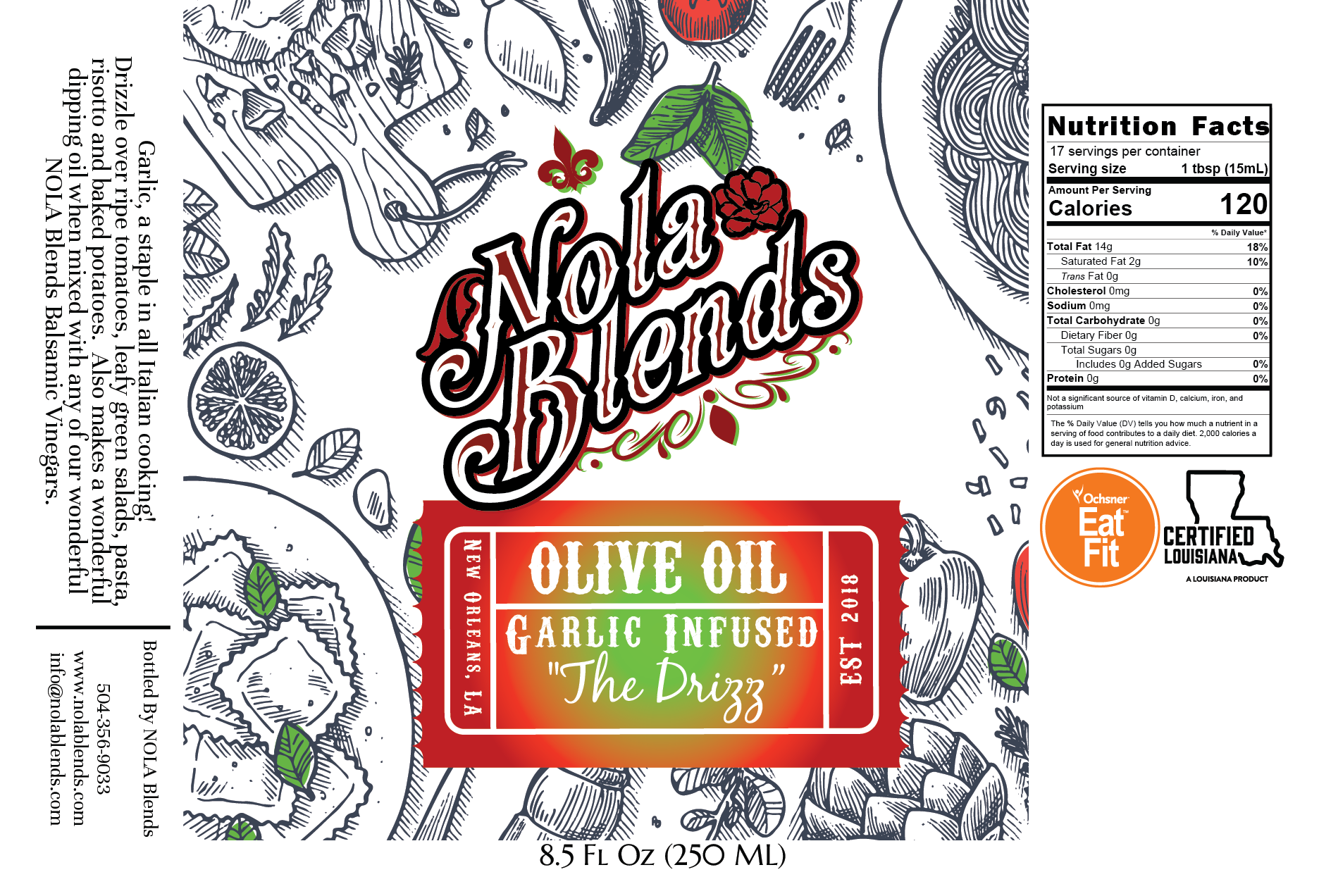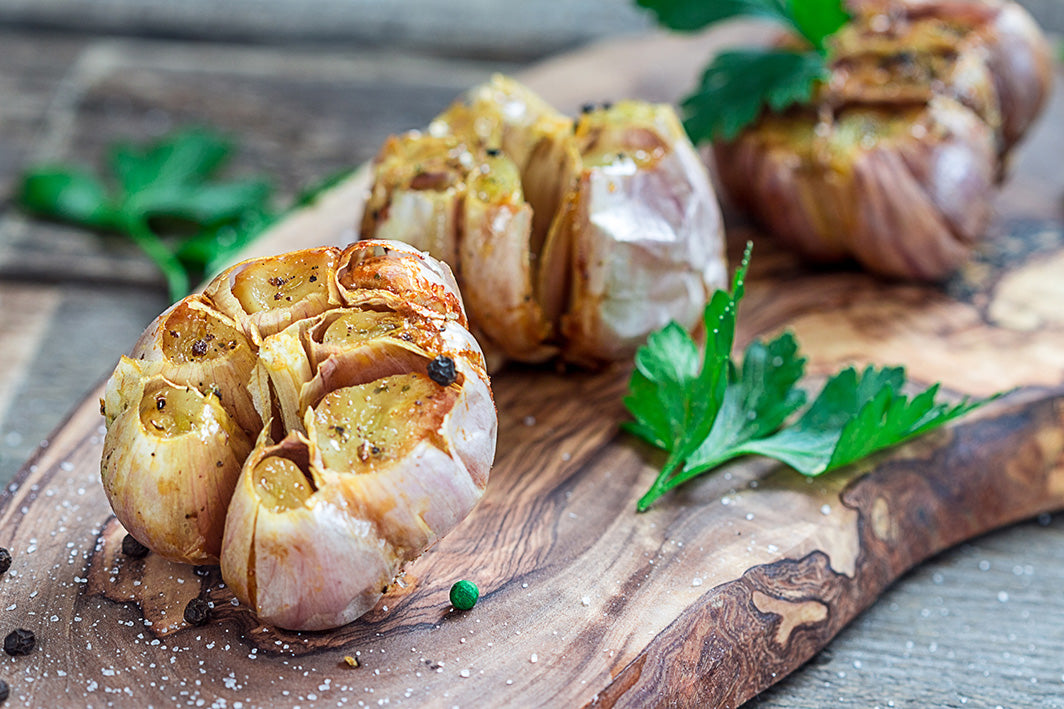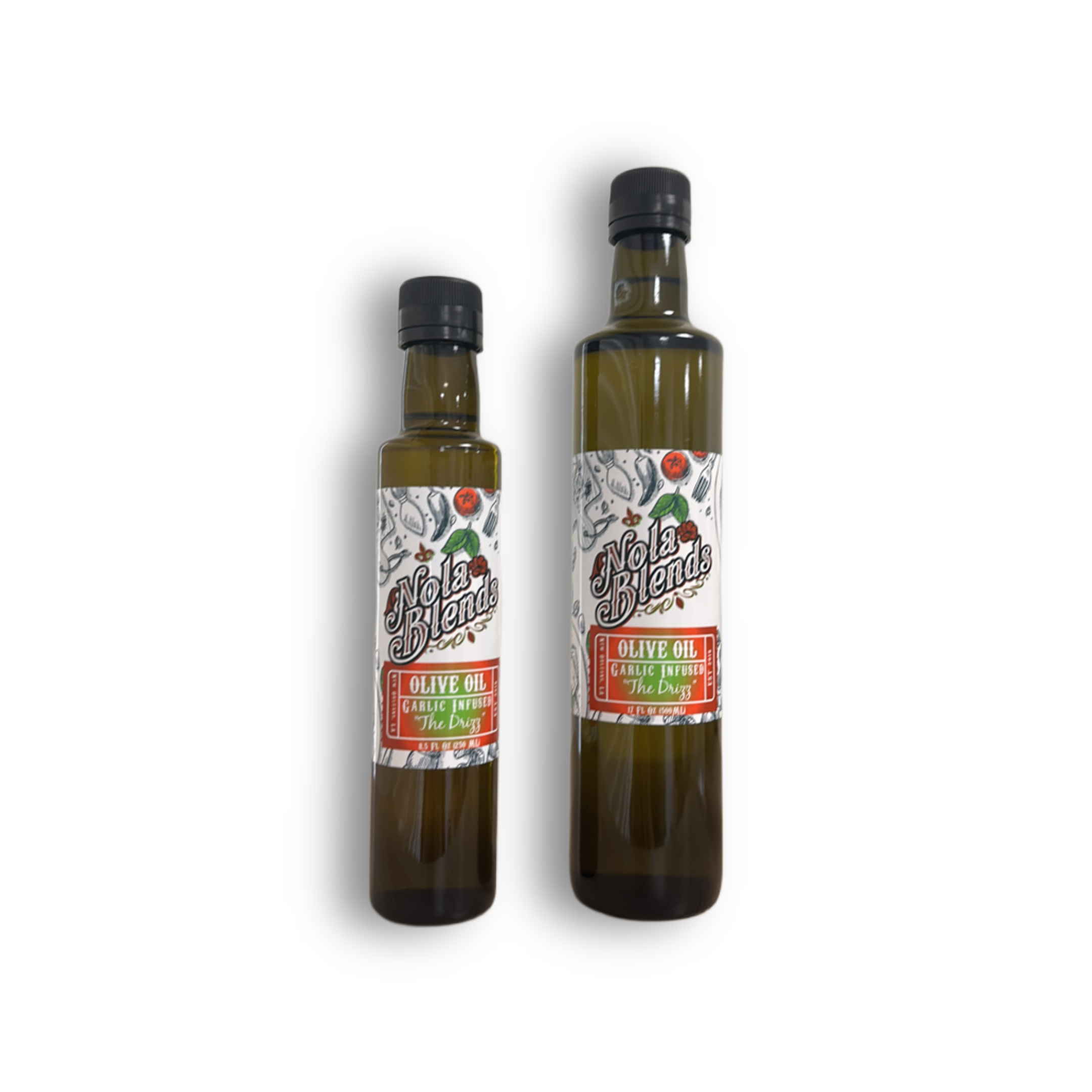 Love these oils
I stumbled on Nola Blends at a farmer's market and fell in love. Everything I have tried has been delicious. The lemon is great on fish, I love the spicier oils for pasta or dipping. They are easy to work with on orders and pick up as well. Highly recommend!
Better Olive Oil ever!!
The Garlic Olive Oil is great for Cooking you favorite fish in. I love it
Best garlic infused extra virgin olive oil ever! We use it for everything!!
Love The Drizz
Hands down The Drizz is my favorite garlic infused olive oil. I use it with most of my dishes. I when making a homemade pizza I cost my baking pan with it to give the dough the garlic taste.
Love this flavor
This is my go to olive oil! Perfect garlic flavor that's not overwhelming and doesn't upset the stomach. Will continue to buy! Love it Love it Love it 😍 😊