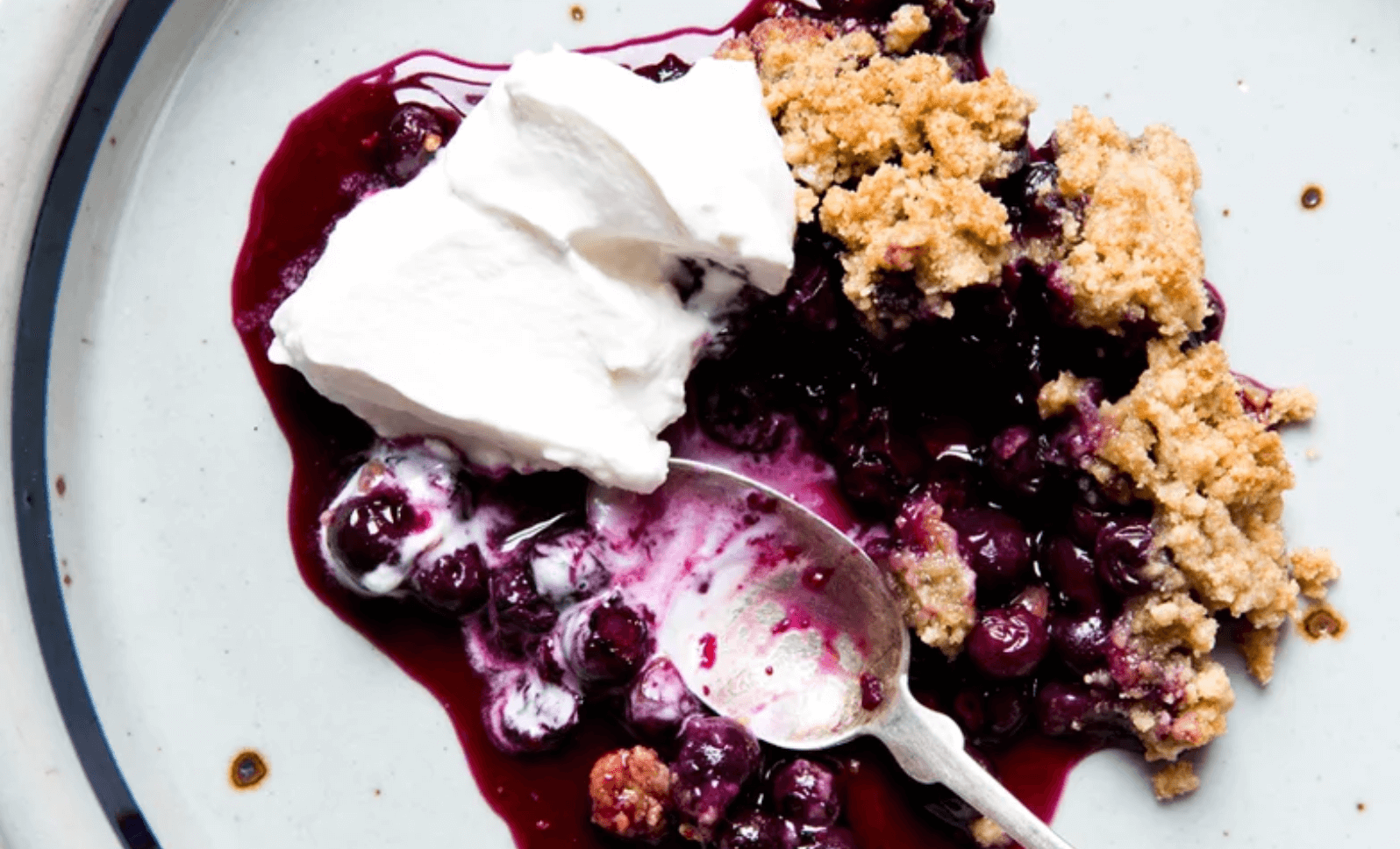 Balsamic Blueberry Crisp For Two
serves 2-4
2 cups of blueberries
3 tablespoons of sugar
1/2 tablespoon flour
1/8 teaspoon salt
2/3 cup oats
2/3 cup loosely packed brown sugar
1/4 cup flour
1/2 teaspoon cinnamon
1/2 stick softened butter
1 teaspoon vanilla extract
1/2 cup + 1 tablespoon 12 Riserva or Blueberry Push Pop or Strawberry  or any dark balsamic you like
1-2 tablespoons coarse sugar for crunch
vanilla ice cream
Preheat oven to 375 degrees F.
In a bowl, mix blueberries with sugar, 1/2 tablespoon of flour and salt. Spray a baking dish with non-stick spray and add blueberries. I used a 4 1/2 x 6 1/2 baking dish because I wanted a thick blueberry layer, but an 8 x would work fine too. Once the blueberries are added, toss them with 1 tablespoon of balsamic vinegar. The blueberry flavor works the best but original should be fine too.
In a bowl, combine oats, brown sugar, flour and cinnamon. Add softened butter and vanilla, and mix thoroughly with a fork and your hands until it becomes clumped together. Layer crumble mixture on top of blueberries and sprinkle coarse sugar on top. Bake for 25-30 minutes.
While crisp is baking, add vinegar to a small saucepan and heat over lo heat until it reduces by half – about 5-6 minutes. Set aside to cool, the mixture should thicken at this time. When blueberry crisp is finished, serve with vanilla ice cream and drizzle balsamic on top.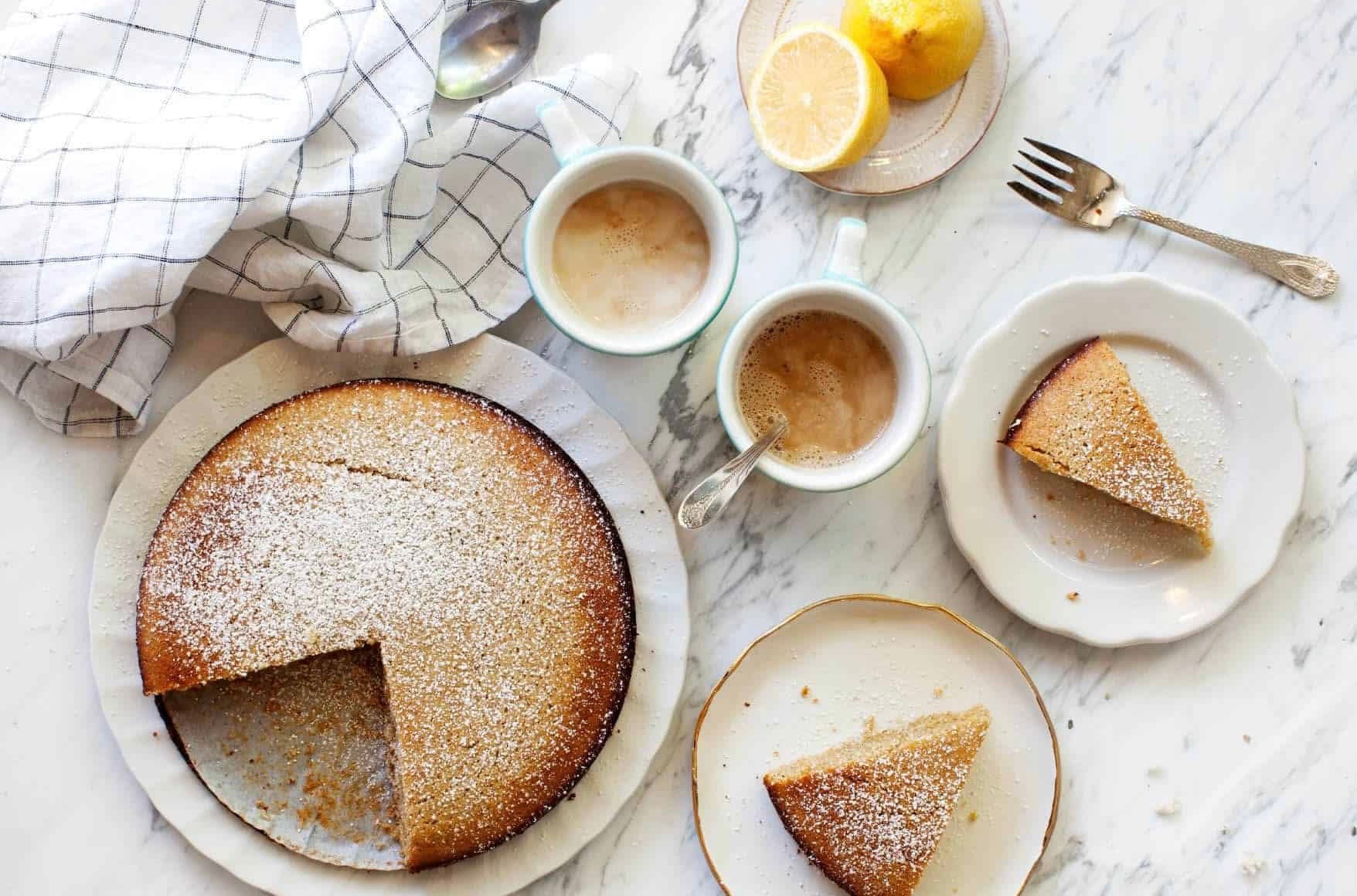 cake
INGREDIENTS 3/4 NOLA Blends Meyer Lemon or Spanish Signature Extra Virgin Olive Oil, plus extra forGreasing the pan.3 large eggs1.5tbsp caster sugarZest of 2 lemons, finely chopped to get 3 tbsp2tb...
Read more