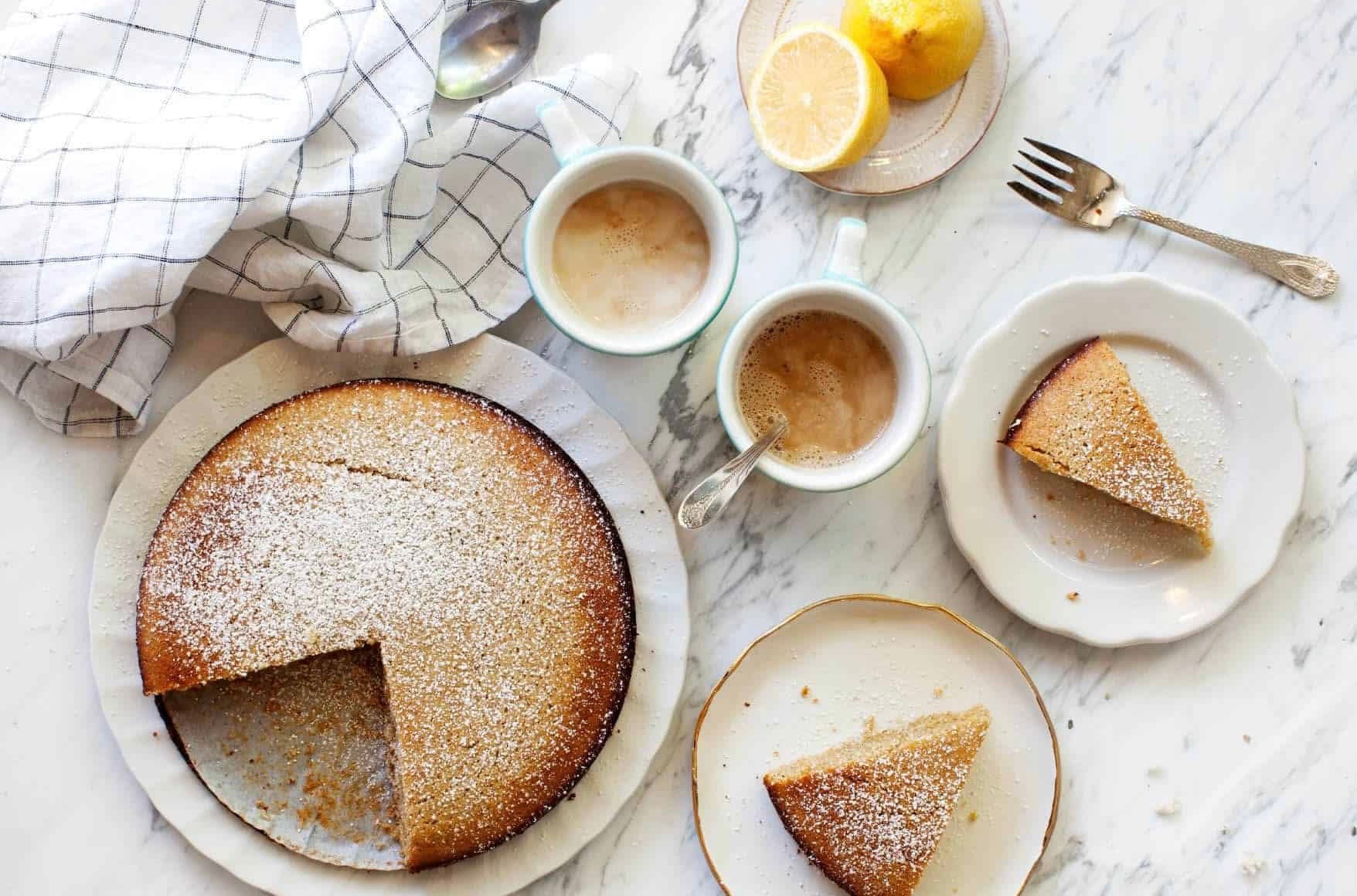 Lemon Drizzle Cake w/ EVOO
INGREDIENTS
3/4 NOLA Blends Meyer Lemon or Spanish Signature Extra Virgin Olive Oil, plus extra for
Greasing the pan.
3 large eggs
1.5tbsp caster sugar
Zest of 2 lemons, finely chopped to get 3 tbsp
2tbsp plain flour
1/8 cup ground almonds
¼ tsp salt
For the syrup
6x average sprigs rosemary
tbsp lemon juice
tbsp caster sugar
½ tbsp water

HOW TO :
Line the bottom of a 8" round cake tin with
greaseproof paper, and brush the base and sides with a
little oil.
Put all the cake ingredients in a bowl and mix until you
have a thick batter. Pour into the prepared tin and bake
at 390F 6 for 30-35 minutes, until the top is golden brown and risen, and a toothpick
inserted into the center comes out clean.
While the cake is baking, prepare the syrup. Tip all the
ingredients into a small saucepan and bring to a boil.
Turn down the heat and simmer gently for another five
minutes, then turn off the heat and leave the rosemary
to infuse.
While the cake and syrup are still warm, make holes all
over the top of the cake with a skewer, and pour over
the syrup. Leave to cool in the tin (the cake will absorb
the syrup as it sits) before turning out and serving.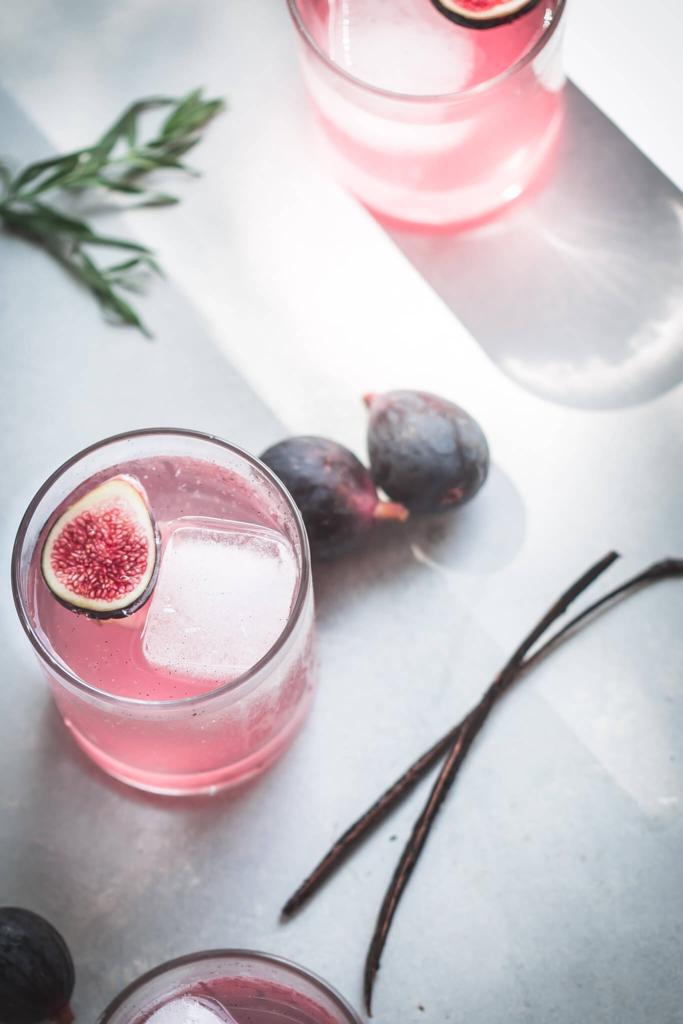 Adult Beverage
Ingredients: * 2 chopped figs (optional garnish)* Fresh Thyme (optional garnish)* Your choice of Vodka* Fresh Lemon Juice* 1/2 cup soda water* 1 vanilla bean (cut in half lengthwise and seeds scra...
Read more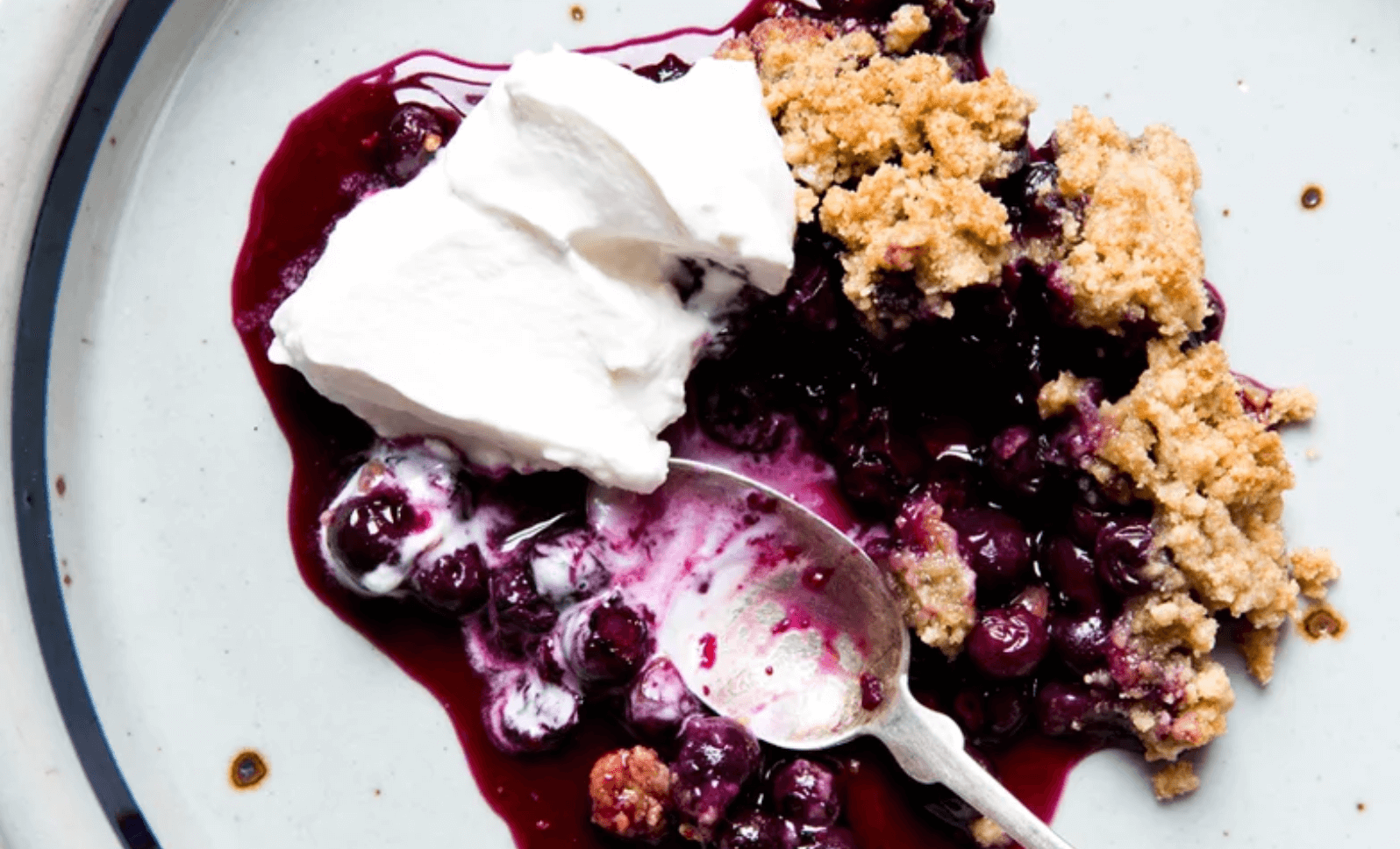 blueberry
Balsamic Blueberry Crisp For Two
serves 2-4 2 cups of blueberries 3 tablespoons of sugar 1/2 tablespoon flour 1/8 teaspoon salt 2/3 cup oats 2/3 cup loosely packed brown sugar 1/4 cup flour 1/2 teaspoon cinnamon 1/2 stick softene...
Read more