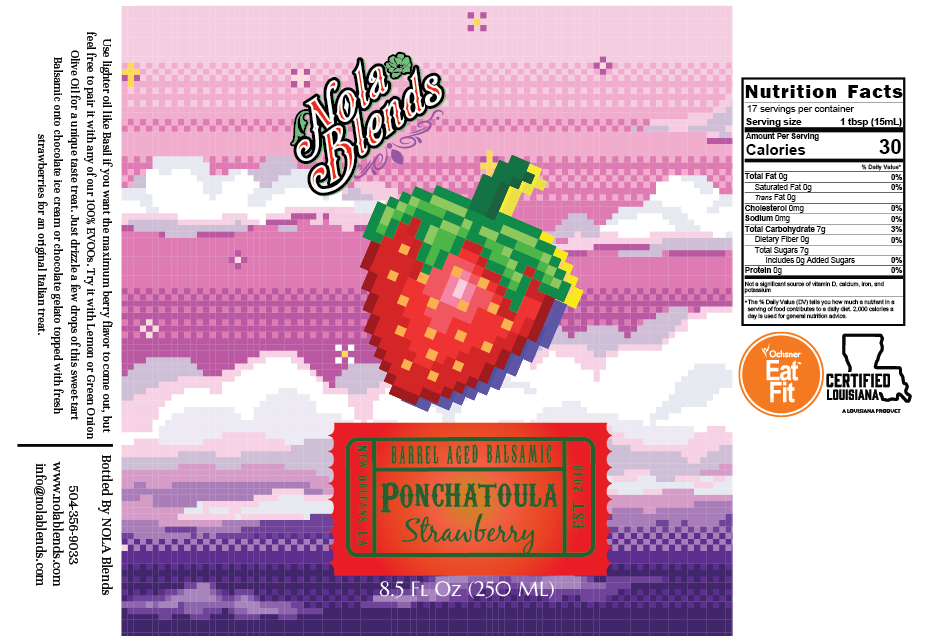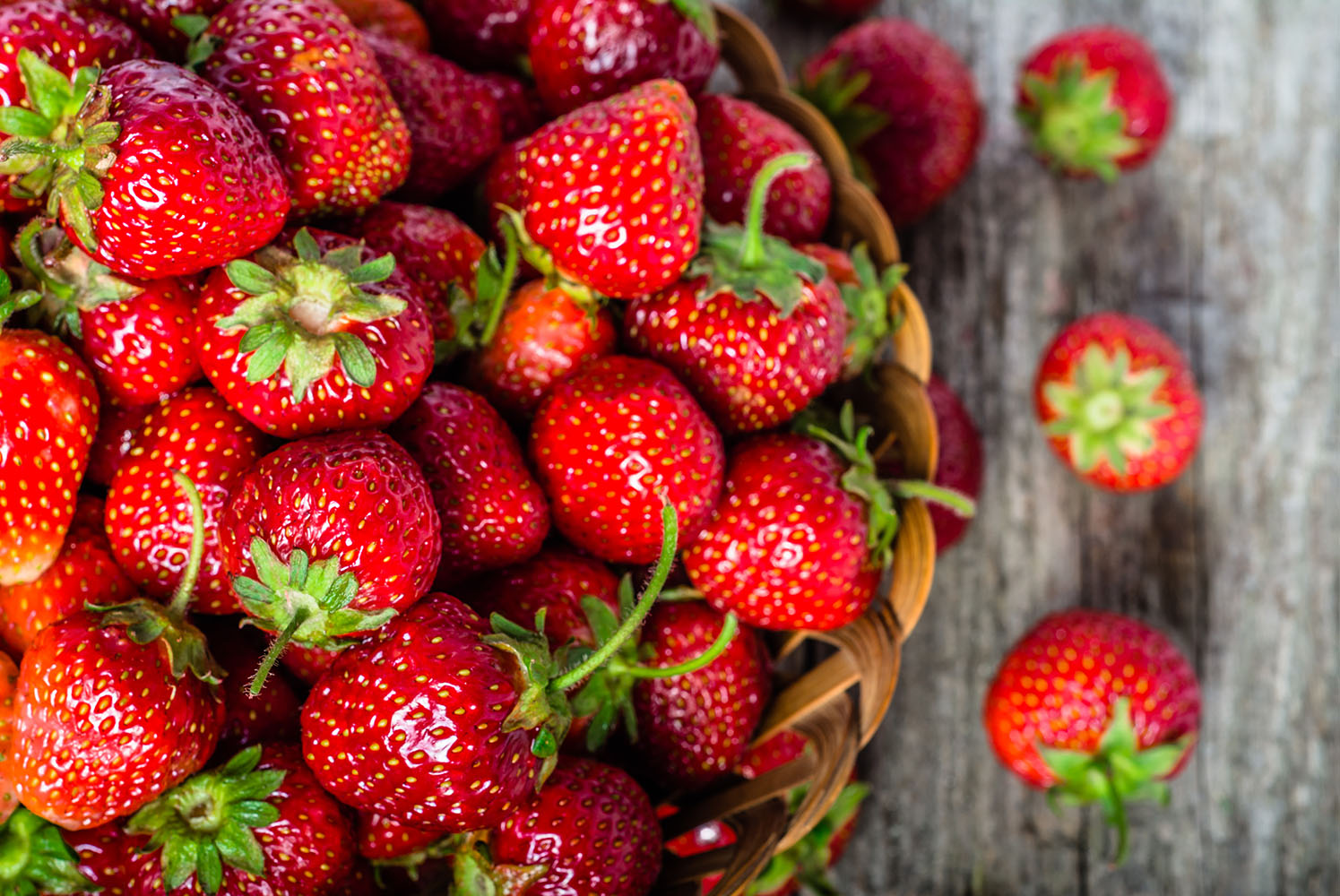 250ml (8.5oz) - Vegan, Non-GMO, Gluten-Free, Dairy-Free, Soy Free
This is a wonderful sweet-tart vinegar that is sure to tantalize your taste buds, and delight your family and friends. Whether it is on a salad of spring mix with tomato, cucumber and onion, or on baby spinach salad with hard boiled egg and walnuts, you will find yourself longing for just one more bite!
Use lighter oil like Arbequina if you want the maximum berry flavor to come out! Try it with Meyer Lemon or Basil Olive Oil for a unique taste treat. Just drizzle a few drops of this sweet-tart Balsamic onto chocolate ice cream or chocolate gelato topped with fresh strawberries for an original Italian treat.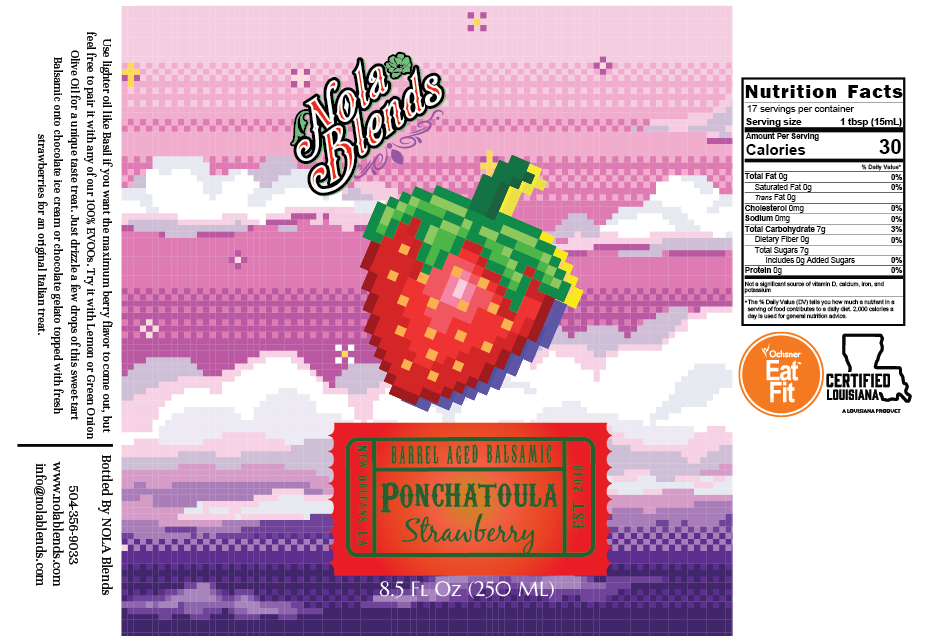 Ponchatoula Strawberry - Infused Dark Balsamic Vinegar
Sale price

$20.00
Regular price
Choose options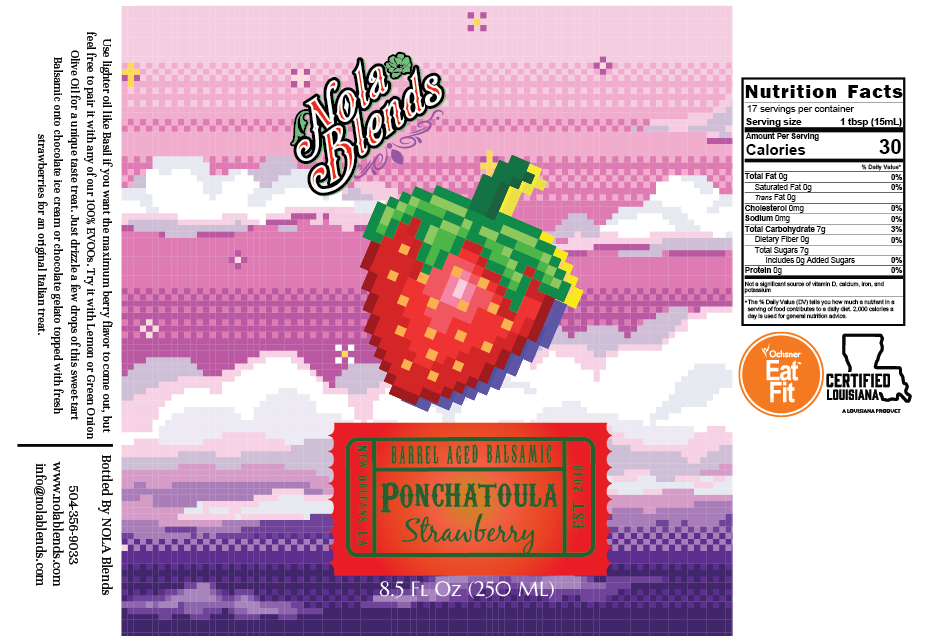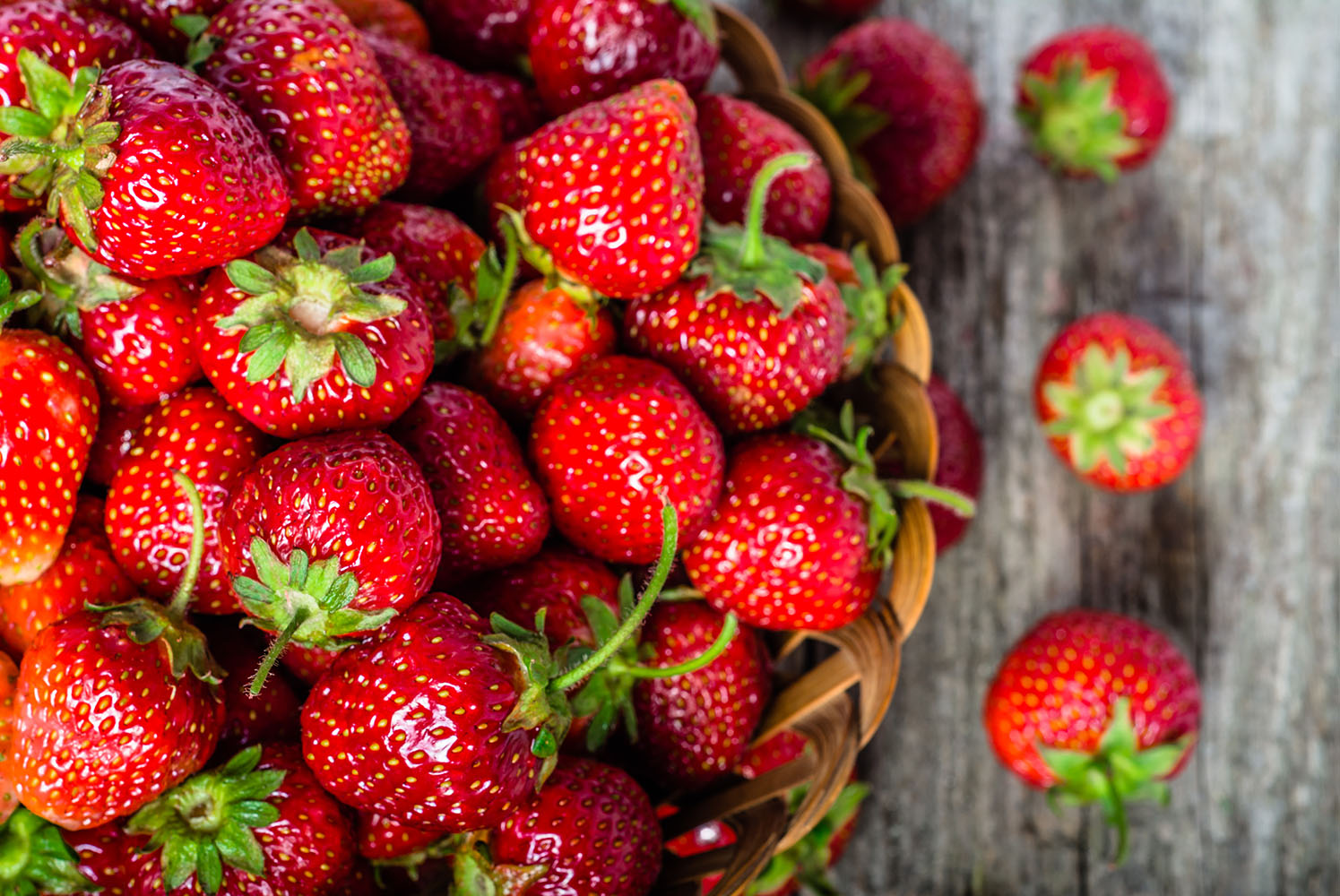 Spectacular
The flavor of this vinegar is as good as it gets. The vinegar is thick and well aged. You almost don't want to use it because as some point you know it will be gone.
Yummy goodness
Omg. I'm addicted to this
Amazing!
This is absolutely delicious…and versatile.
Makes an incredible salad dressing…so much better than the strawberry vinaigrette on a grocery store shelf.
Excellent product
Given as a gift! Recipient loves it as much as I do 😊
Y'all have outdone yourself!
Perfect for strawberry spinach salad for Mother's Day!