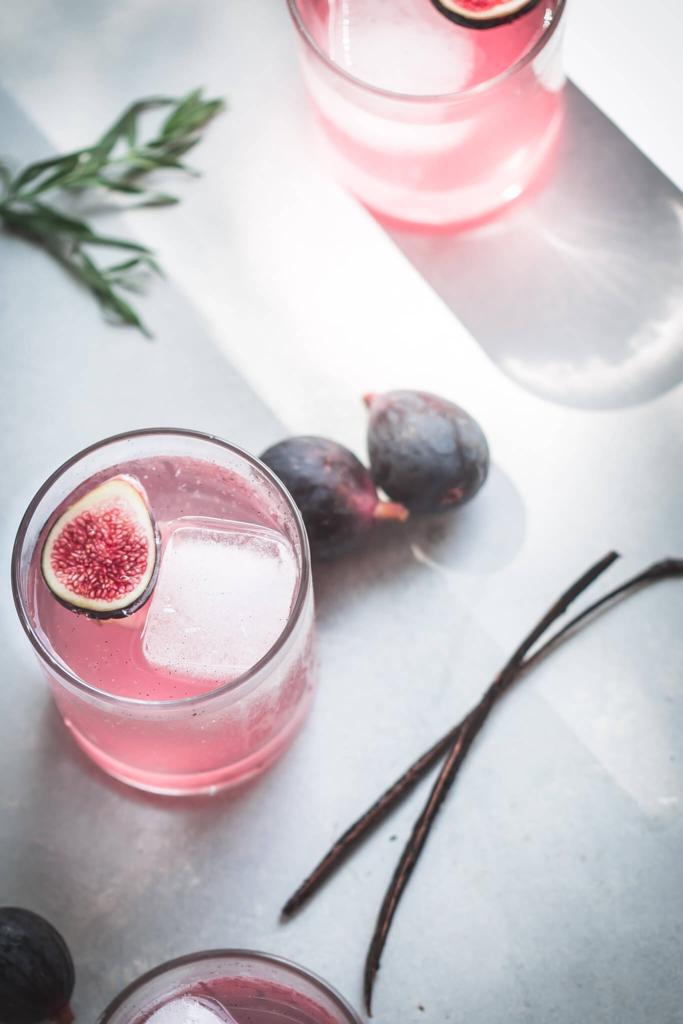 Ingredients:
* 2 chopped figs (optional garnish)
* Fresh Thyme (optional garnish)
* Your choice of Vodka
* Fresh Lemon Juice
* 1/2 cup soda water
* 1 vanilla bean (cut in half lengthwise and seeds scraped) divided into thirds

Cocktail:
* 1 1/2 ounces vodka
* 1 ounce NOLA Blends Vanilla Fig White Balsamic
* 2 Tablespoons lemon juice
* 1/3 vanilla bean seeds scraped
* 2-4 ounces soda water
* Ice
* Fresh figs (for garnish)
* Thyme sprigs (for garnish)

Cocktail:
* Add vodka, balsamic and lemon juice to a cocktail shaker filled with ice. Shake vigorously and then pour into ice filled cocktail glasses. Top with soda water. Garnish with sliced figs and thyme sprigs and serve immediately.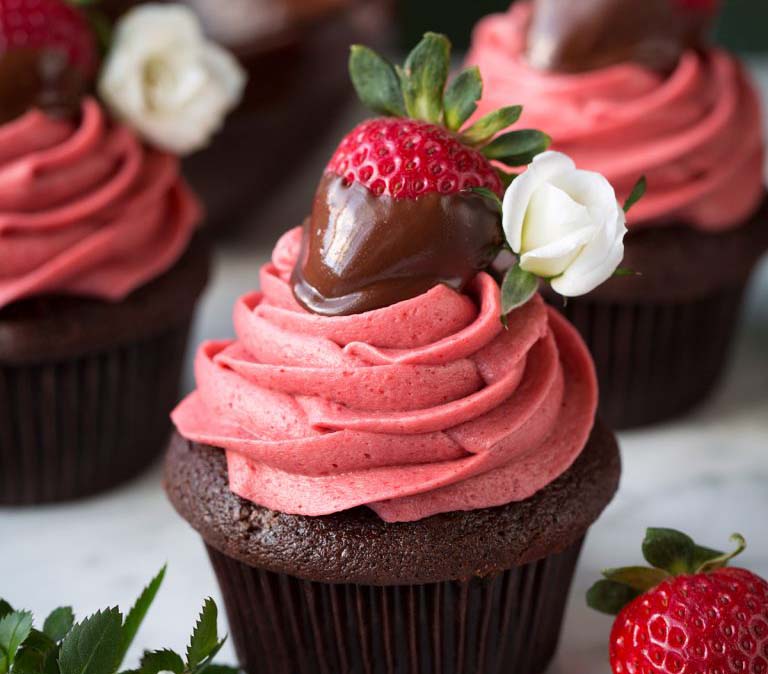 Chocolate Strawberry Balsamic Cupcakes
Ingredients: 1 cup soy milk 1 1/2 tablespoons NOLA Blends Ponchatoula Strawberry Balsamic 1/3 cup canola oil 1 teaspoon vanilla extract 3/4 cup sugar 1 cup all-purpose flour 2 tablespoons almond...
Read more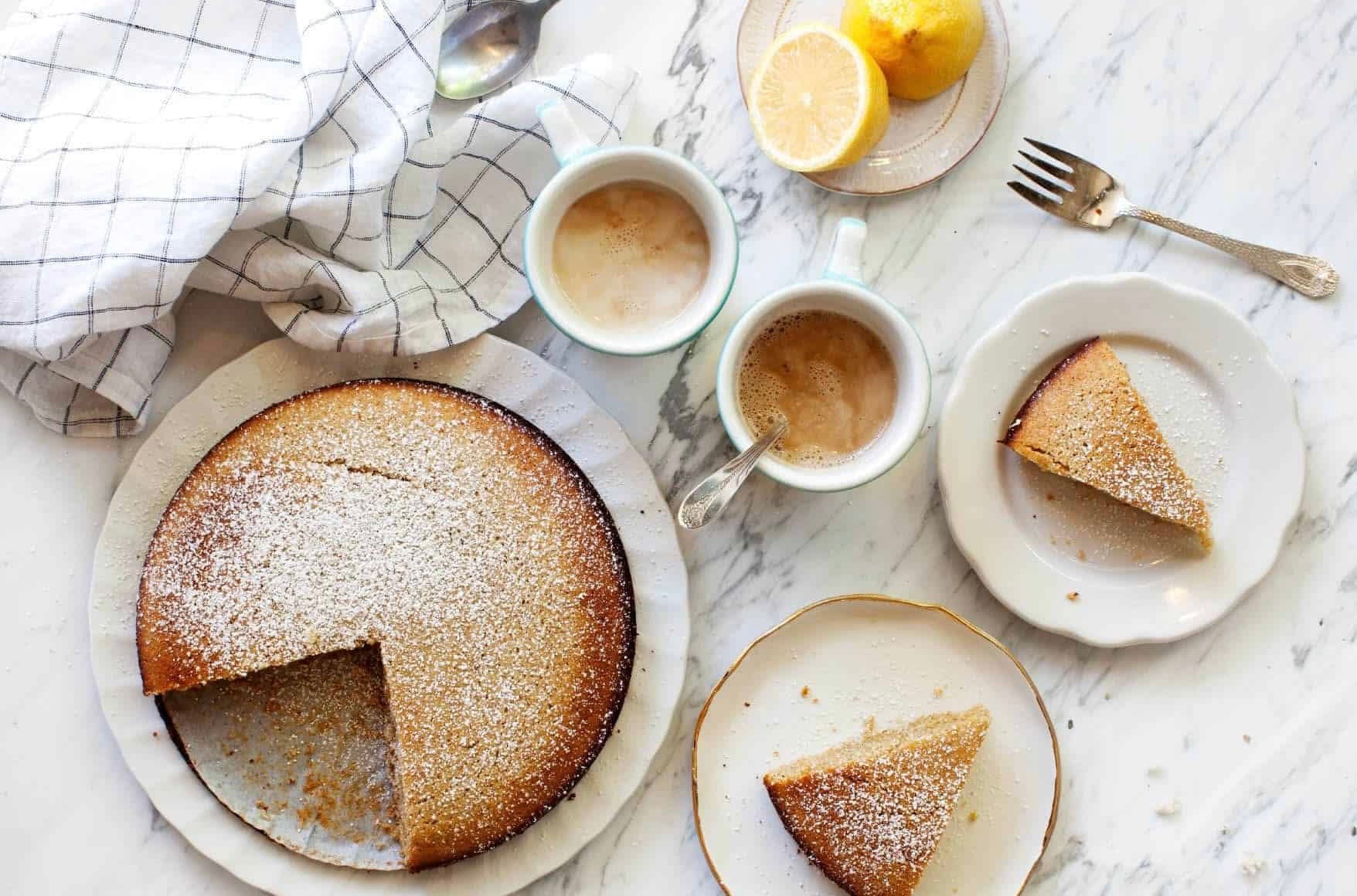 cake
INGREDIENTS 3/4 NOLA Blends Meyer Lemon or Spanish Signature Extra Virgin Olive Oil, plus extra forGreasing the pan.3 large eggs1.5tbsp caster sugarZest of 2 lemons, finely chopped to get 3 tbsp2tb...
Read more