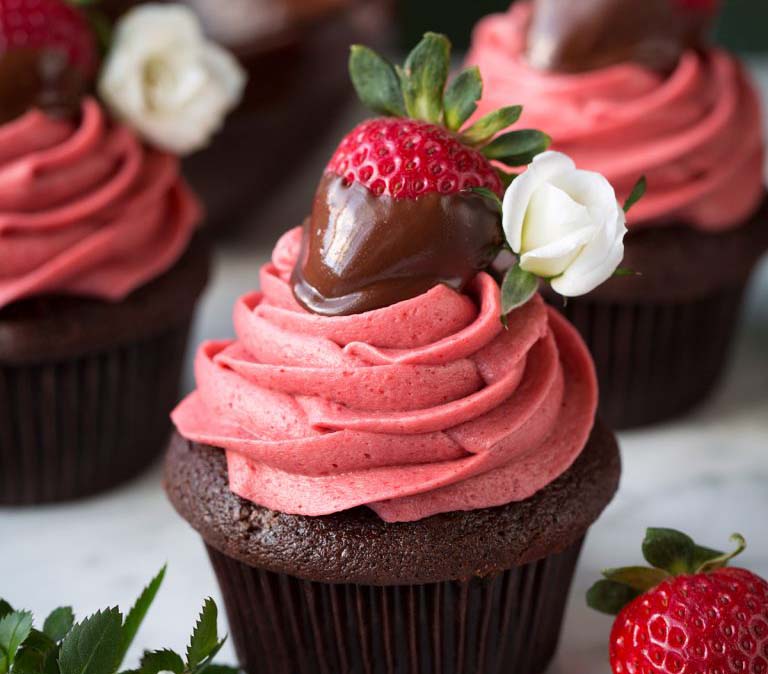 Chocolate Strawberry Balsamic Cupcakes
Ingredients:
1 cup soy milk
1 1/2 tablespoons NOLA Blends Ponchatoula Strawberry Balsamic
1/3 cup canola oil
1 teaspoon vanilla extract
3/4 cup sugar
1 cup all-purpose flour
2 tablespoons almond meal
1/3 cup cocoa powder
3/4 teaspoon baking soda
1/2 teaspoon baking powder
1/4 teaspoon salt
Chocolate Covered Strawberries:
12

 

small

 

fresh strawberries

4

 

oz. (113g)

 

semi-sweet chocolate
Frosting:
8oz (1 cup) fresh strawberries  12 whole strawberries
1 tablespoon granulated sugar
1 tablespoon NOLA Blends Ponchatoula Strawberry Balsamic

1/2 cup butter or margarine, room temperature
2 tablespoons cocoa powder
3-4 cups confectioners' sugar
Directions:
Preheat oven to 350 degrees F. Line muffin pan with paper liners.
Whisk together the soy milk and vinegar, set aside for 5 minutes (mixture will curdle). Whisk in sugar, oil, and vanilla. In a separate bowl, sift together the flour, almond meal, cocoa powder, baking soda, baking powder, and salt. Make a well in the center of dry ingredients and pour in soy milk mixture. Stir until just smooth (do not over mix).
Pour into liners, filling each with 3 tablespoons of batter (cups should be no more than 2/3 full). Bake 18-20 minutes, or until a toothpick inserted into the center comes out clean. Transfer to a cooling rack and let cool completely.
Separate out 12 strawberries for garnish and set aside. Gently toss remaining strawberries with 1 tablespoon sugar and 1 tablespoon

NOLA Blends Ponchatoula Strawberry Balsamic

. Set aside and allow to macerate for 15-20 minutes. Roughly mash berries with a fork until no large chunks remain.
Cream butter until smooth and fluffy, 2-3 minutes. Add 1 cup powdered sugar and cocoa powder and beat until combined. Mix in strawberry mixture. Continue adding sugar, 1/2 cup at a time, mixing well after each addition (depending on the temperature of your butter, you may need more or less sugar to achieve the proper consistency). Continue beating until light and fluffy, about 3-5 minutes. Spread or pipe onto cooled cupcakes.
For the chocolate covered strawberries
Melt chocolate in a small microwave safe bowl on 50% power in 30 second increments, stirring between intervals, until melted and smooth. 

Dip strawberries in chocolate, let excess run off then transfer one to each cupcake.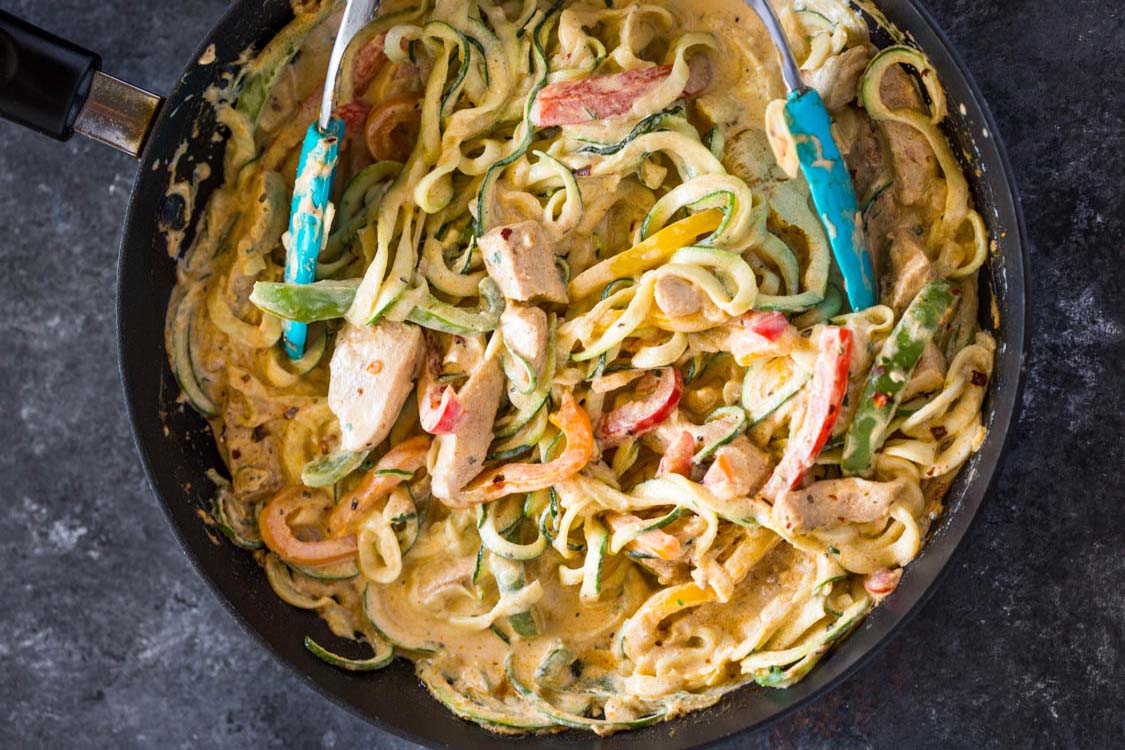 Pasta
Cajun Chicken Voodoo Zoodle Pasta
Ingredients 2 boneless skinless chicken breasts cut into small cubes (sub your favorite seafood) 4-5 medium zucchini's spiralized 3 teaspoons Cajun Spice Mix More To Taste (we use Tony's) ...
Read more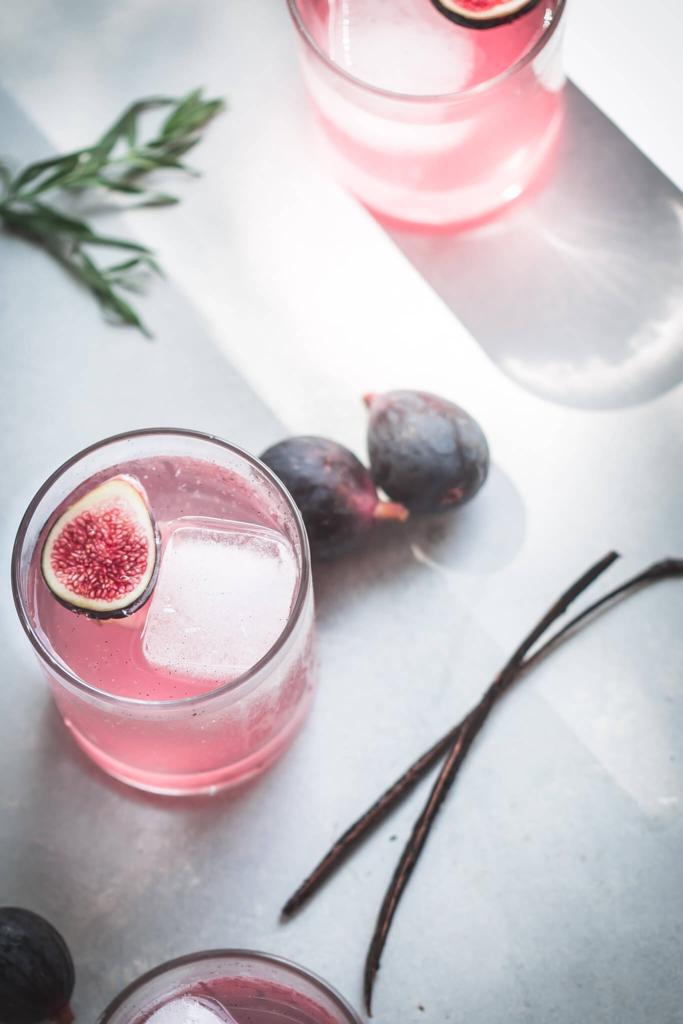 Adult Beverage
Ingredients: * 2 chopped figs (optional garnish)* Fresh Thyme (optional garnish)* Your choice of Vodka* Fresh Lemon Juice* 1/2 cup soda water* 1 vanilla bean (cut in half lengthwise and seeds scra...
Read more