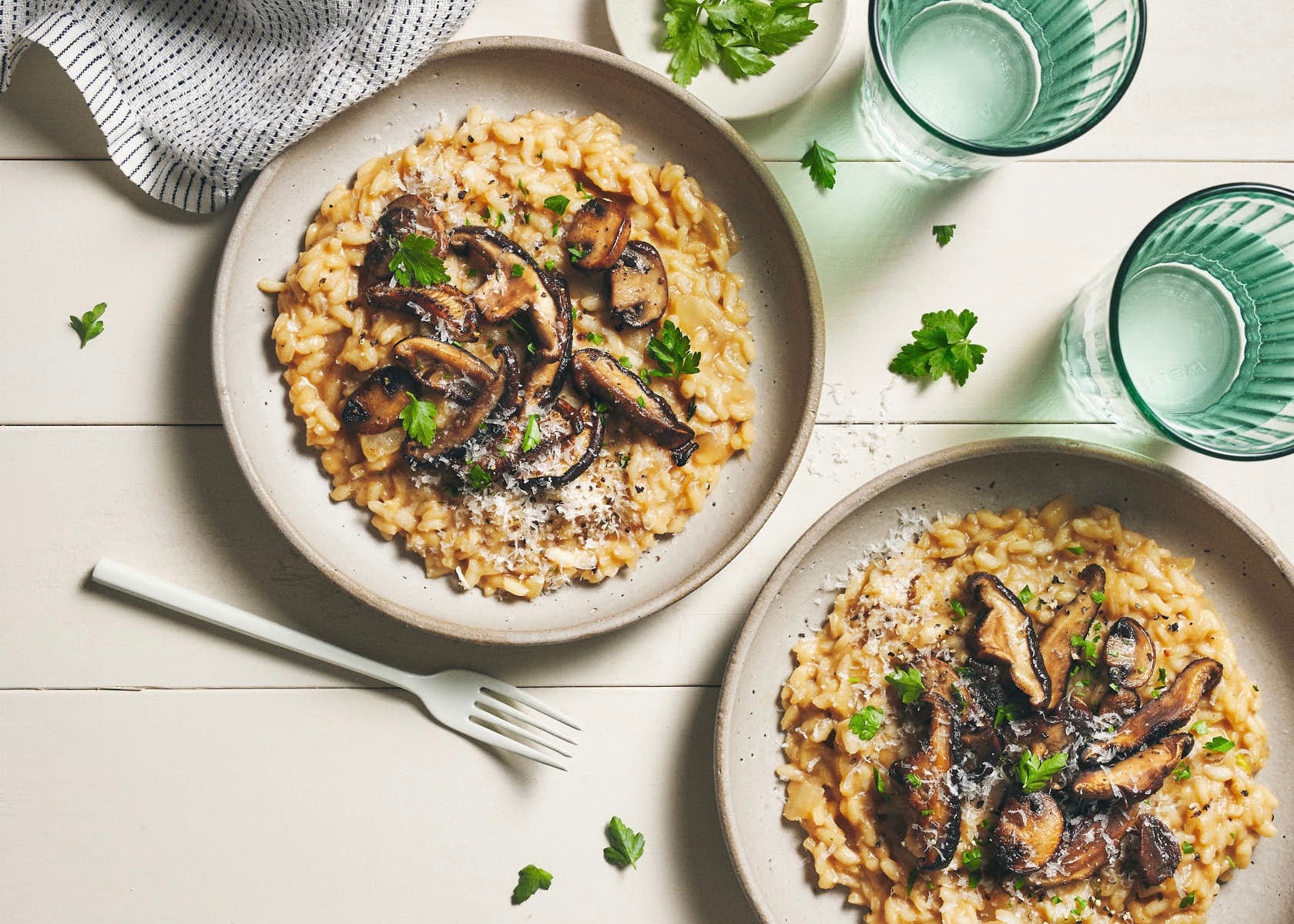 White Truffle Parmesan Risotto w/ Mushrooms
| | | | |
| --- | --- | --- | --- |
| Prep Time | 10 min | Course | Main, Side |
| Cook Time | 50 min | Servings | 4 |
Ingredients
Directions
Heat chicken broth in a stockpot over medium-low heat until warmed.
Heat 1 tablespoon butter and olive oil in a large, heavy-bottomed pan; cook and stir onion and mushrooms in the melted butter-oil mixture until translucent, about 2 minutes. Add Add rice to onion mixture and stir to coat; cook and stir rice mixture until fragrant, about 1 minute.
Pour wine into rice mixture; cook and stir until liquid is absorbed, about 5 minutes. Add 1 ladle of hot chicken broth to rice mixture, stirring constantly, until broth is absorbed. (alternatively you can add cooked pasta at this point) Continue adding 1 ladle of broth at a time until rice is tender but firm to the bite, 20 to 30 minutes.
Mix 2 tablespoons butter, truffle oil, Parmesan cheese, and milk into risotto until fully incorporated; season with salt, pepper, and parsley.
NOTES:  If you prefer to use pasta instead of rice, use cooked pasta (we prefer pappardelle)