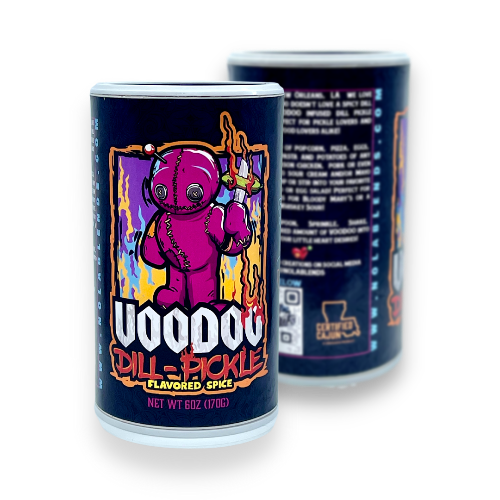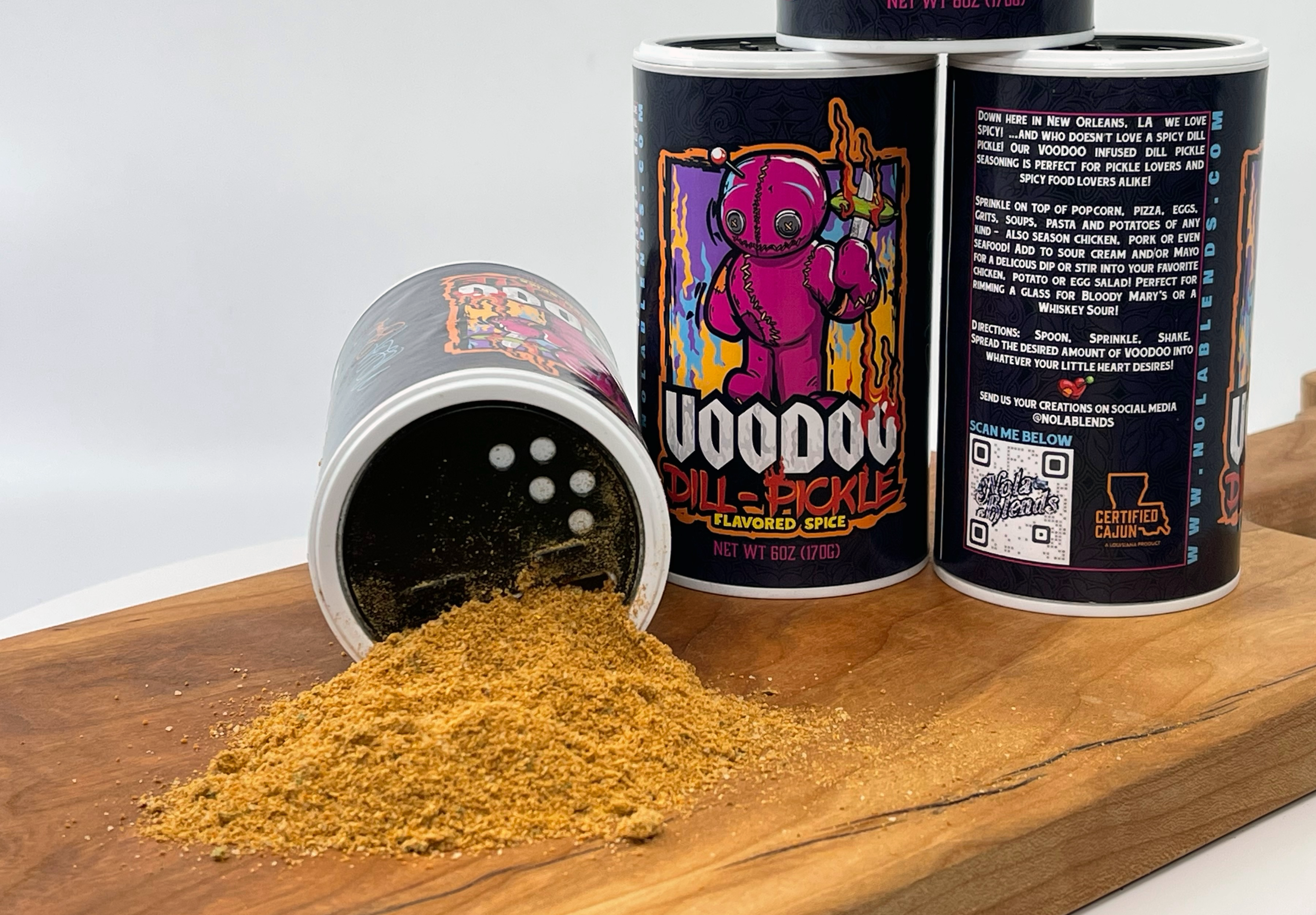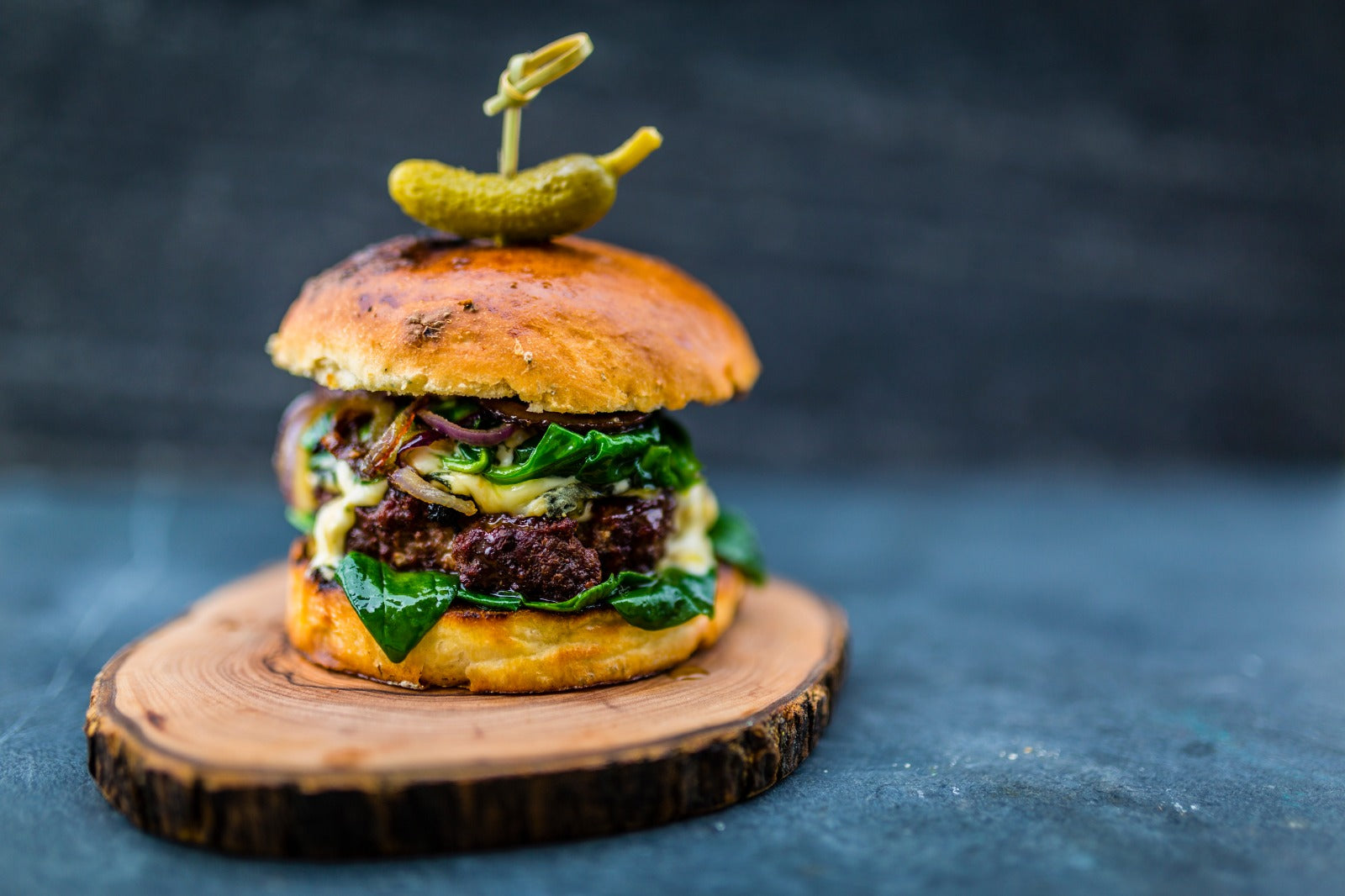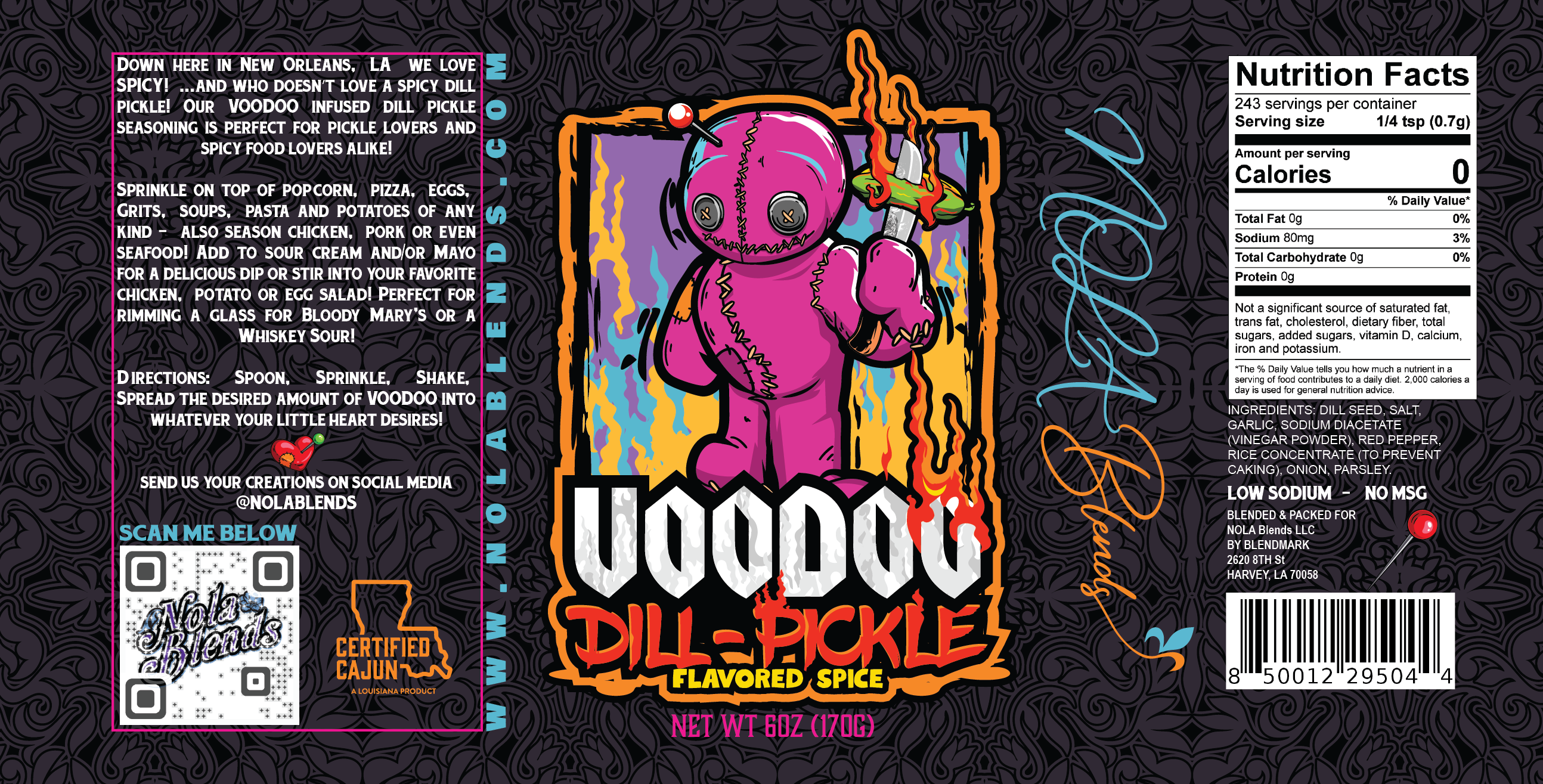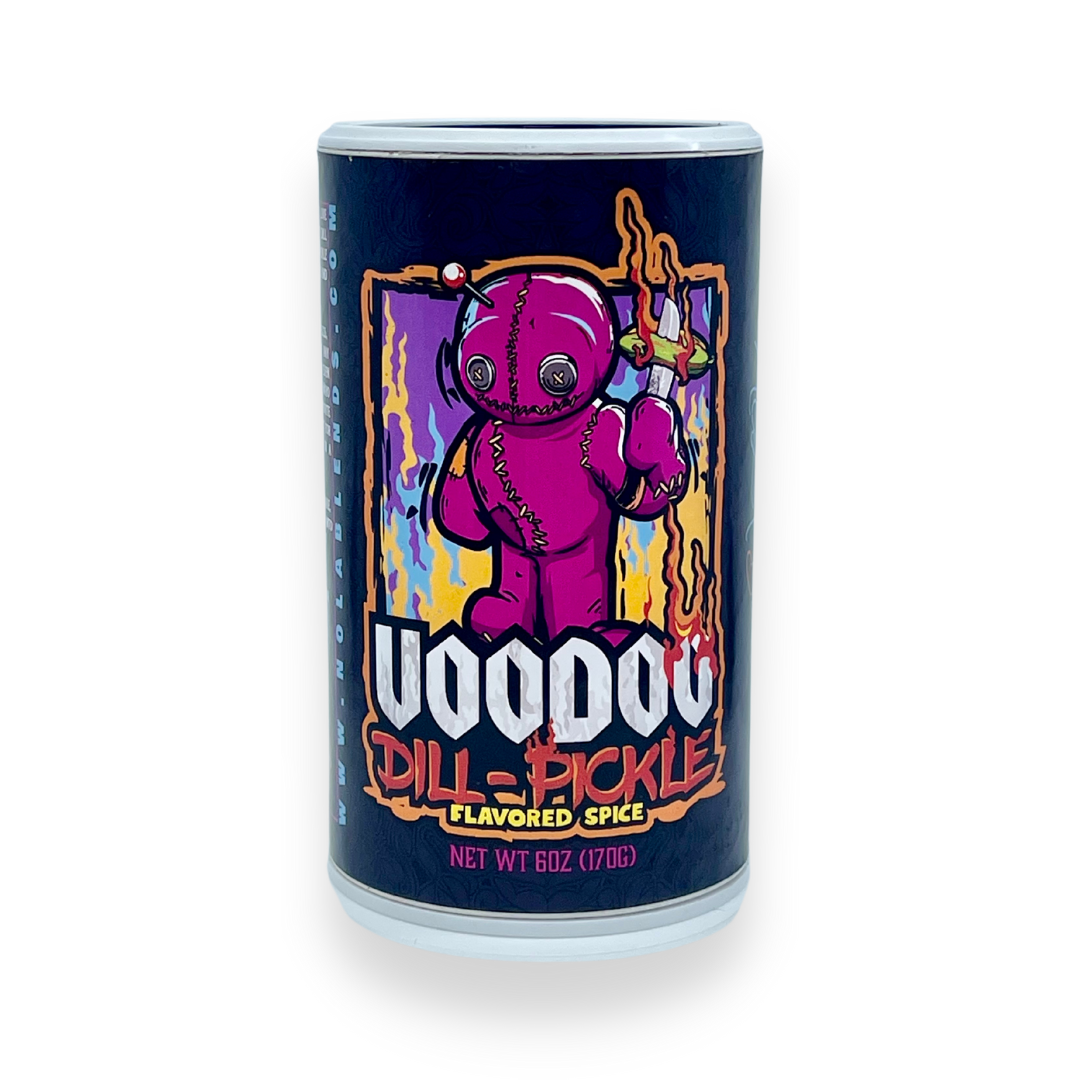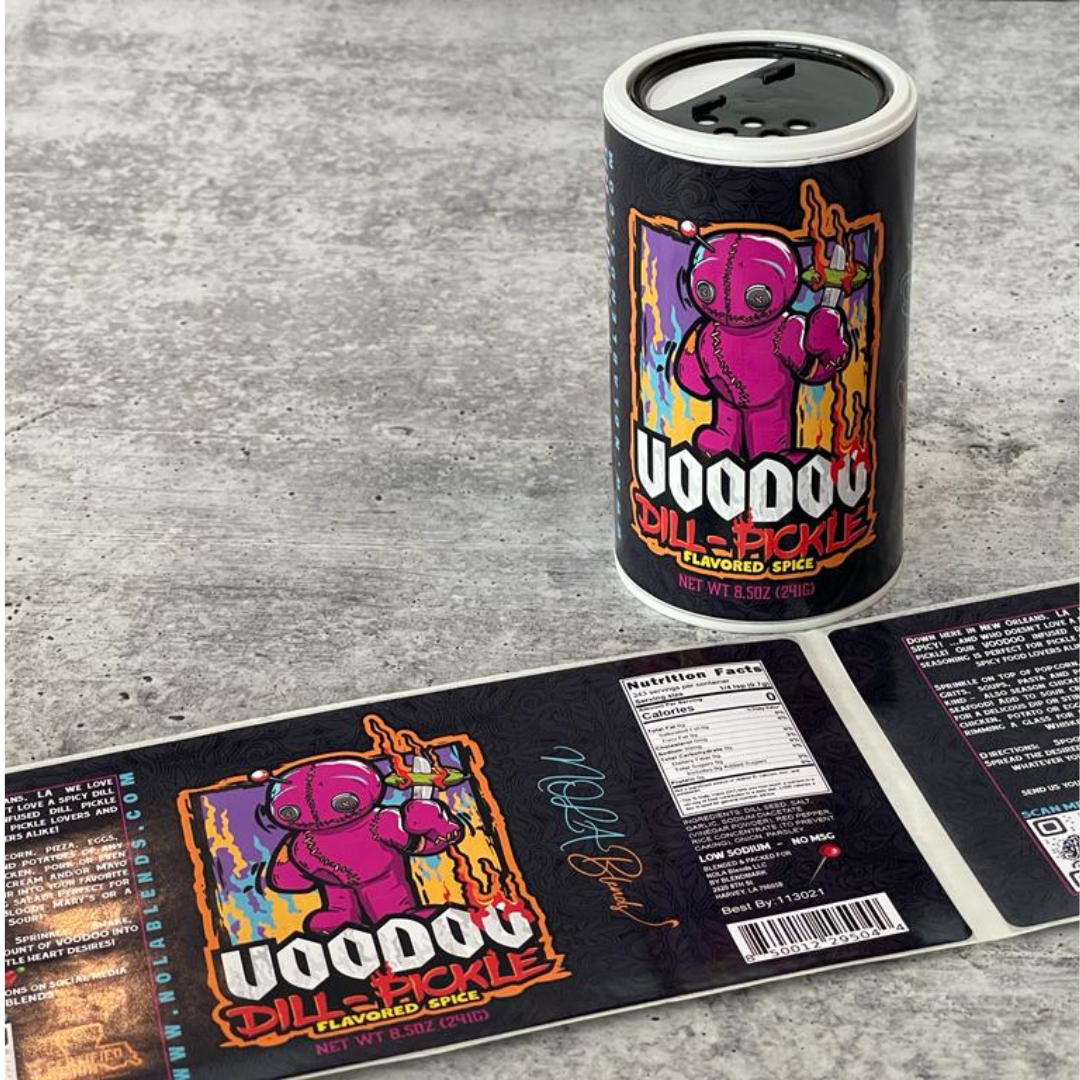 NO MSG - LOW SODIUM 6OZ (170g)
Down here in New Orleans, LA we love SPICY! ...and who doesn't love a spicy dill pickle! Our VOODOO infused dill pickle seasoning is perfect for pickle lovers and spicy food lovers alike!

Sprinkle NOLA Blends Voodoo Seasoning on top of popcorn, pizza, eggs, Grits, soups, pasta and potatoes of any kind - also season chicken, pork or even seafood! Add to sour cream and/or Mayo for a delicious dip or stir into your favorite chicken, potato or egg salad! Perfect for rimming a glass for Bloody Mary's or a Whiskey Sour!

Directions: Spoon, Sprinkle, Shake, Spread the desired amount of VOODOO into whatever your little heart desires!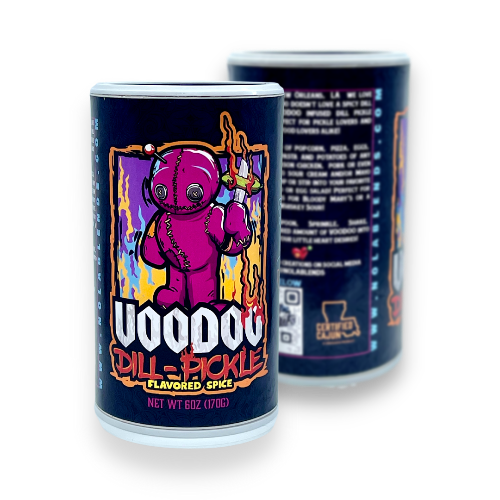 Voodoo Cajun Dill Pickle Seasoning
Sale price

$7.00
Regular price
Choose options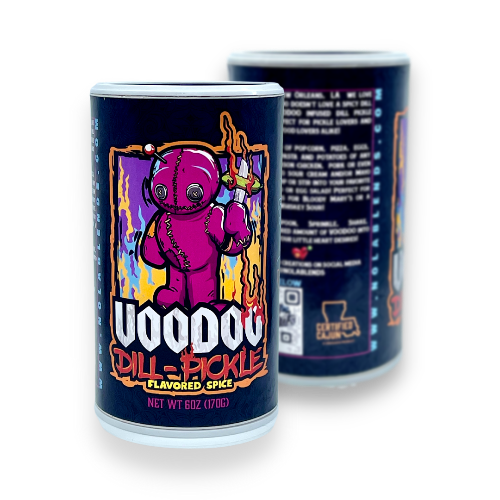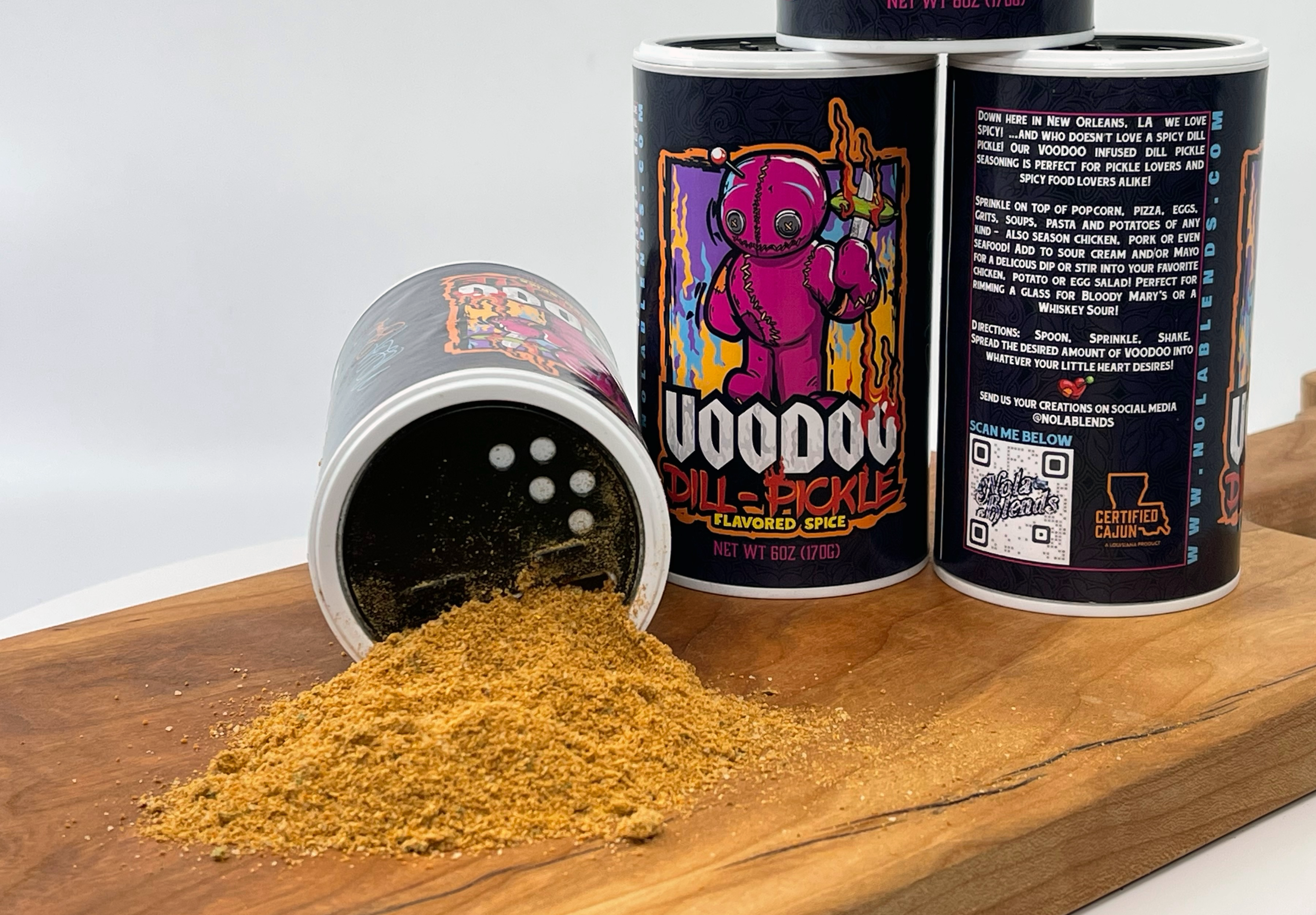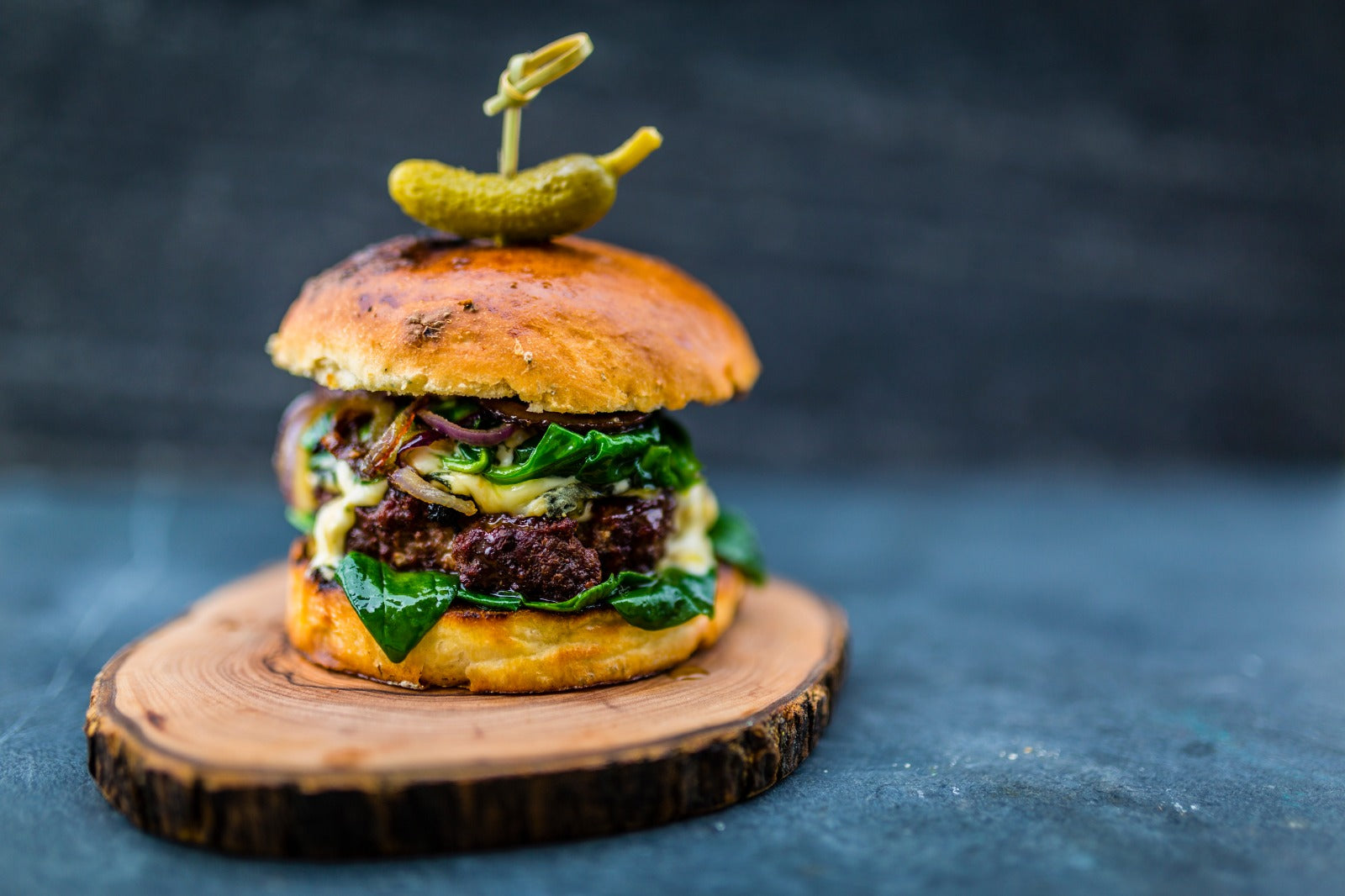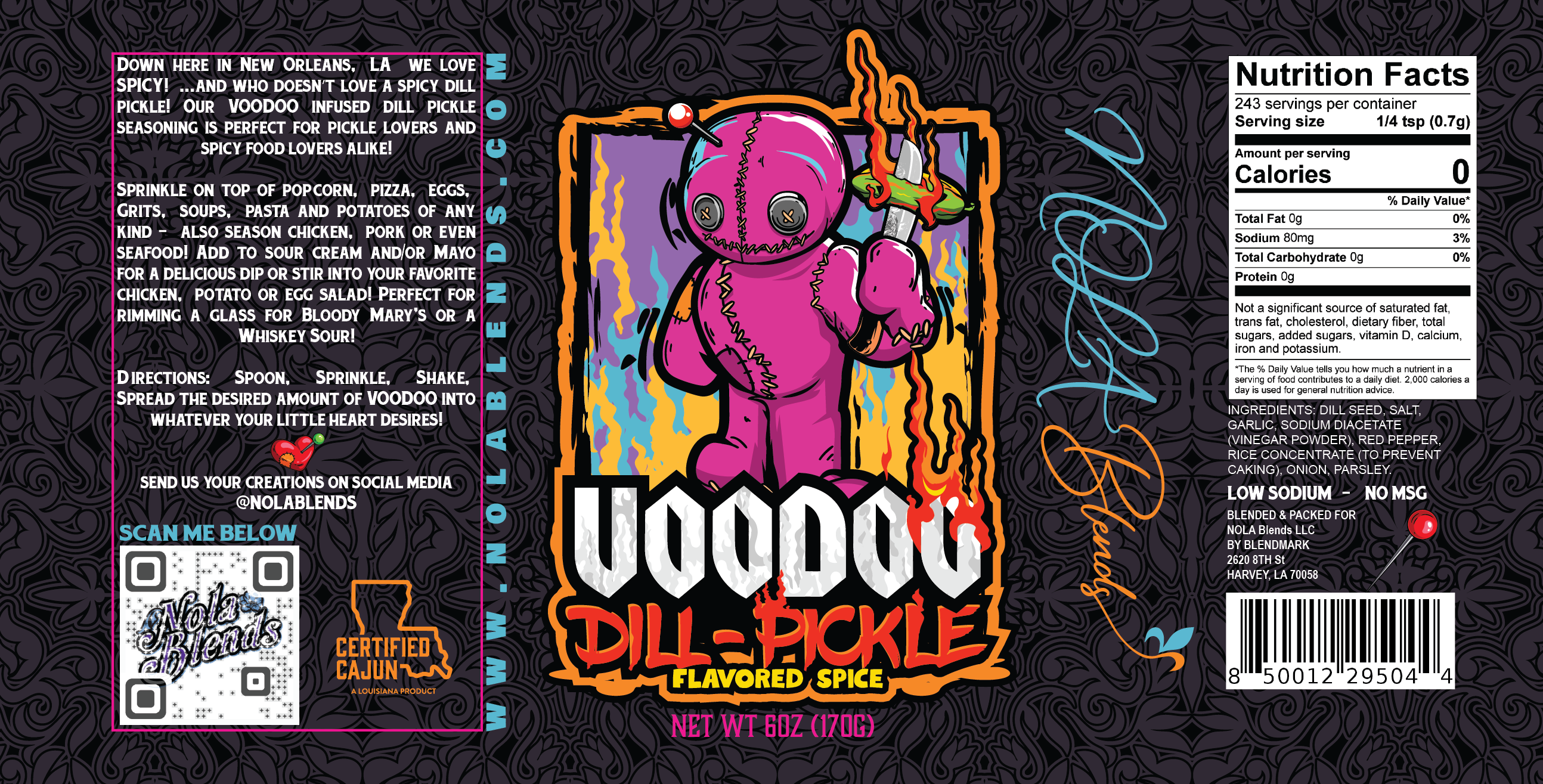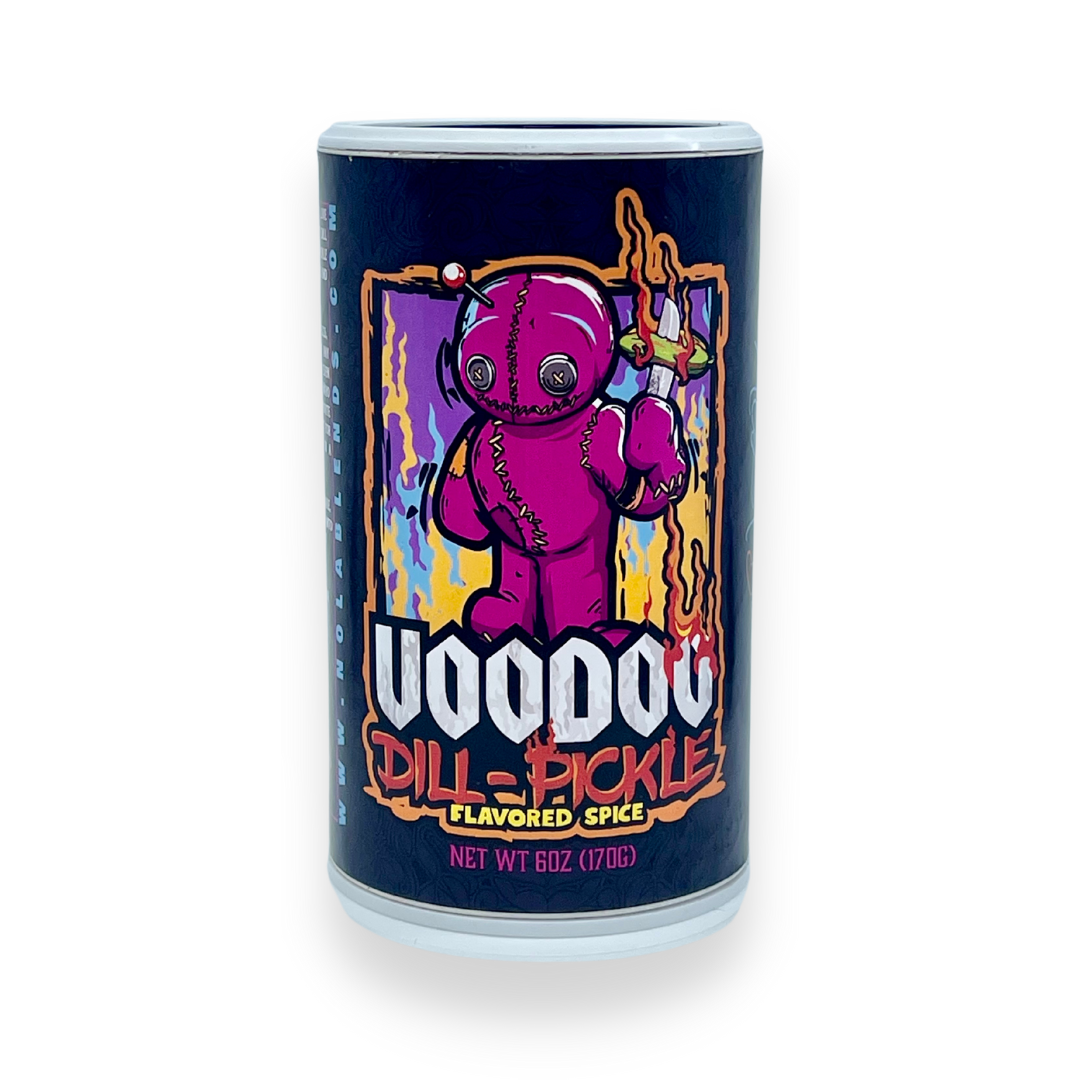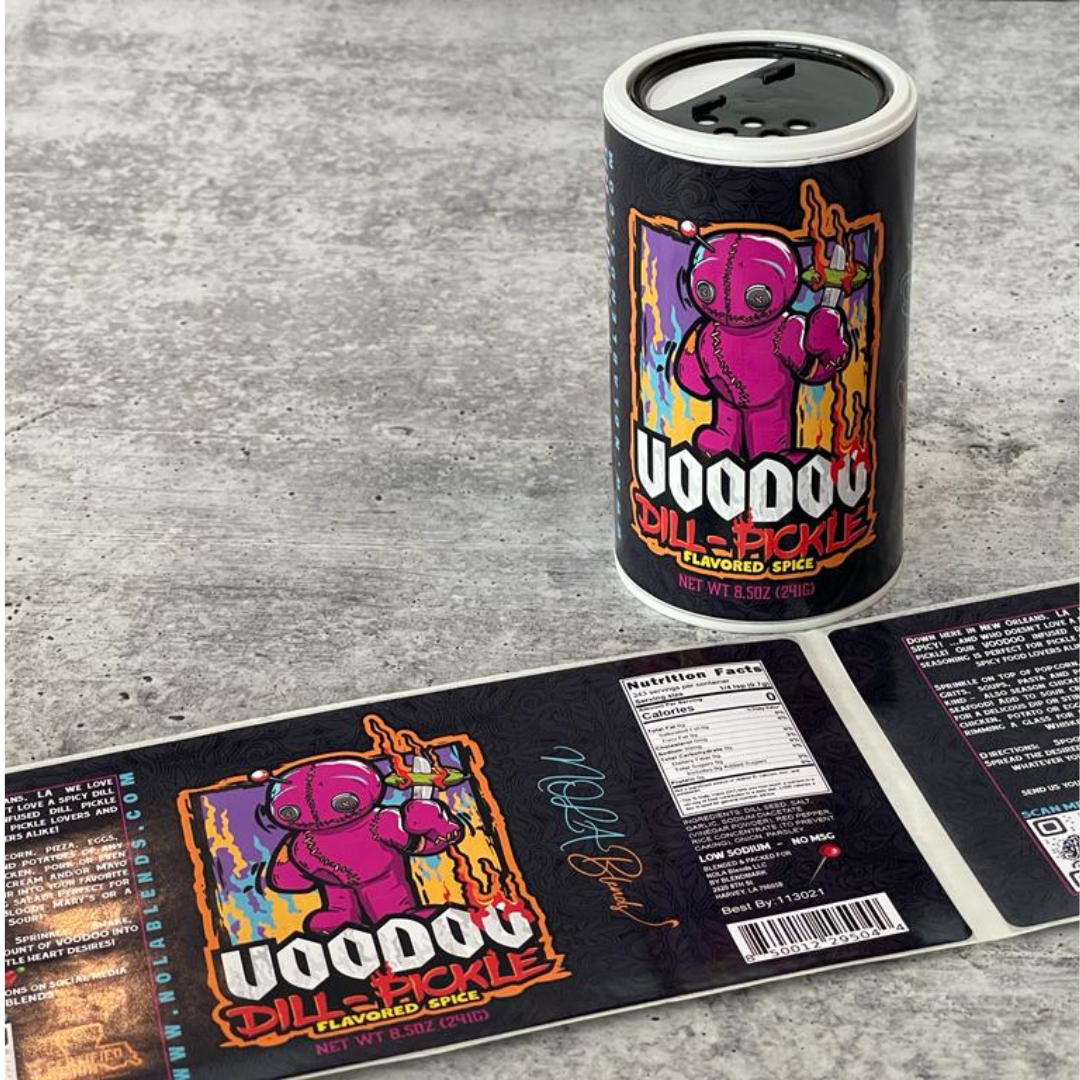 The best seasoning ever!
As a chef I love finding new beautifully crafted seasonings and this is one of my favorites. Paired with grilled chicken and potatoes OMG! Will be buying many times over! Looking forward to trying other things
I was searching for this flavor or something similar and it is exactly what I wanted. I will purchase each time I run out!
Nola Blends
I go to the Gretna Farmers Market and Nola Blends is one of the reasons why I love to go. I have tried and absolutely love the Cajun garlic chili olive oil, the classic italian olive oil and the muscadine barrel aged balsmic. They are all wonderful and all have a very different and unique taste. Thank you Nolan Blends for all your products and being different. I almost forgot that I have the voodoo seasoning and I use it on just about everything I cook.