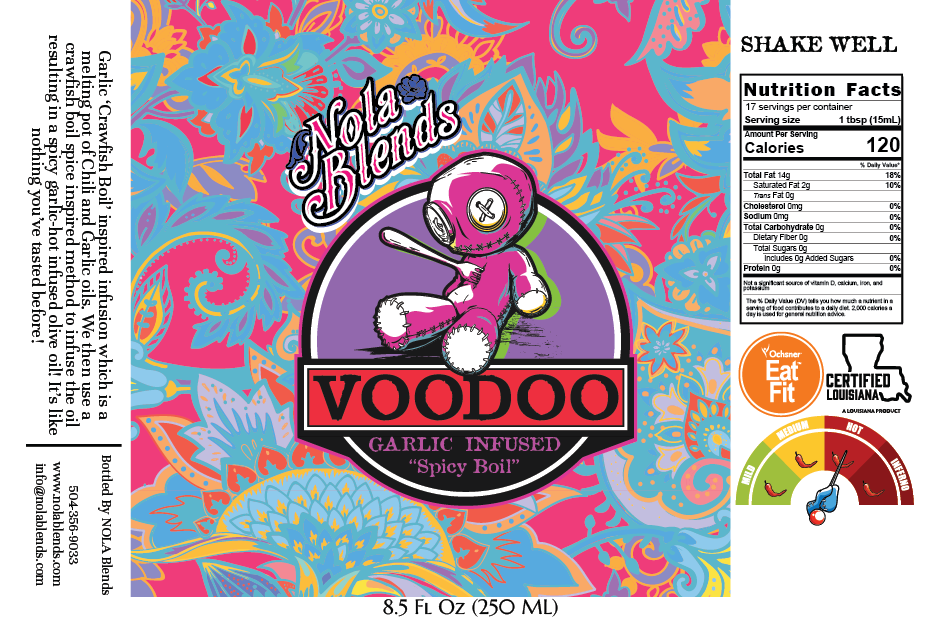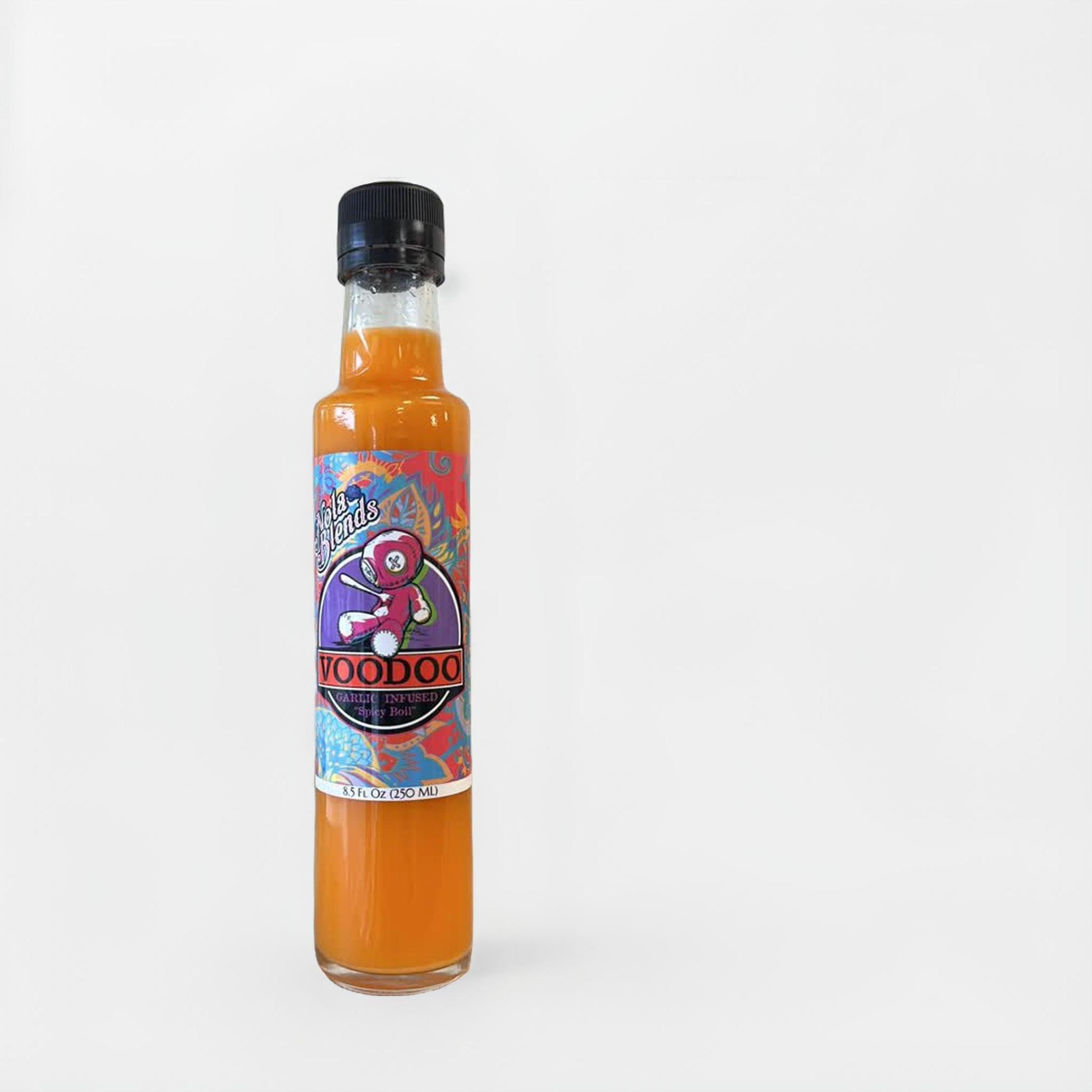 250ml (8.5oz) - Vegan, Non-GMO, Gluten-Free, Dairy-Free, Soy Free
Voodoo is an ever changing infusion. No two batches are exactly alike! We use the remainder of different oils and spices to create this distinct and exquisite infused olive oil. It is sure to keep you under its spell with flavors like blood orange, black garlic, cayenne, lemon and other spices.   The black garlic is aged by heating whole bulbs of crawfish boil garlic. We use a crawfish boil inspired method to age the garlic resulting in a spicy black garlic w/ a citrus twist infused olive oil! It's like nothing you've tasted before! Made in small batches only right here in New Orleans, LA! This is truly one of a kind EVOO that makes a great gift or even on display in your own kitchen! 
Storage:
Store in a cool, dry place away from heat and oxidizers.
Mix well before each use.

Shelf Life:
Shelf life is 24 months from date of production/order.
NOLA Blends guarantees a minimum of 12 months from date of shipment.

Country of Origin:
Flavored in the USA, with California First Cold Pressed EVOO.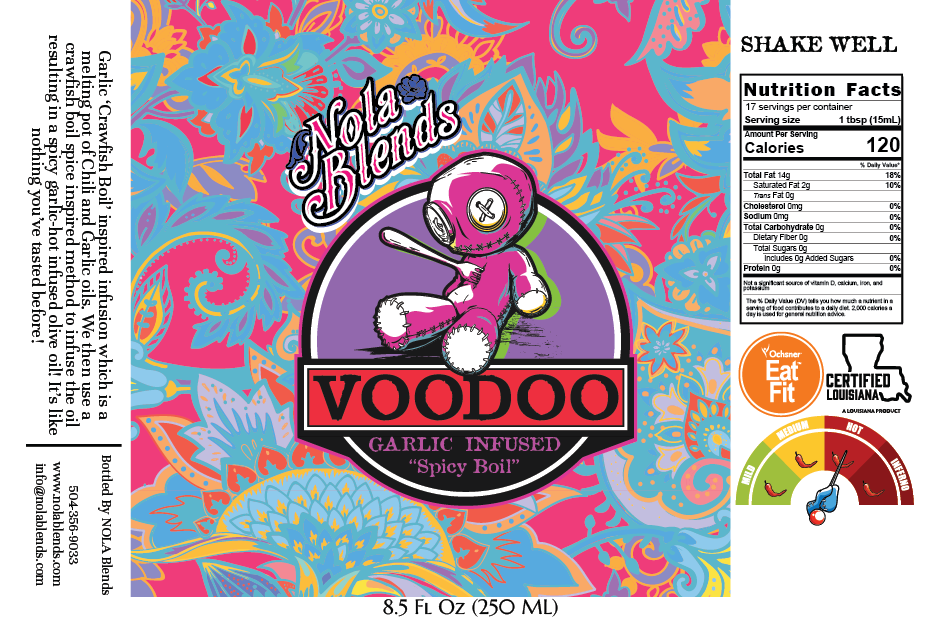 Voodoo - Infused Extra Virgin Olive Oil
Sale price

$20.00
Regular price

$22.00
Choose options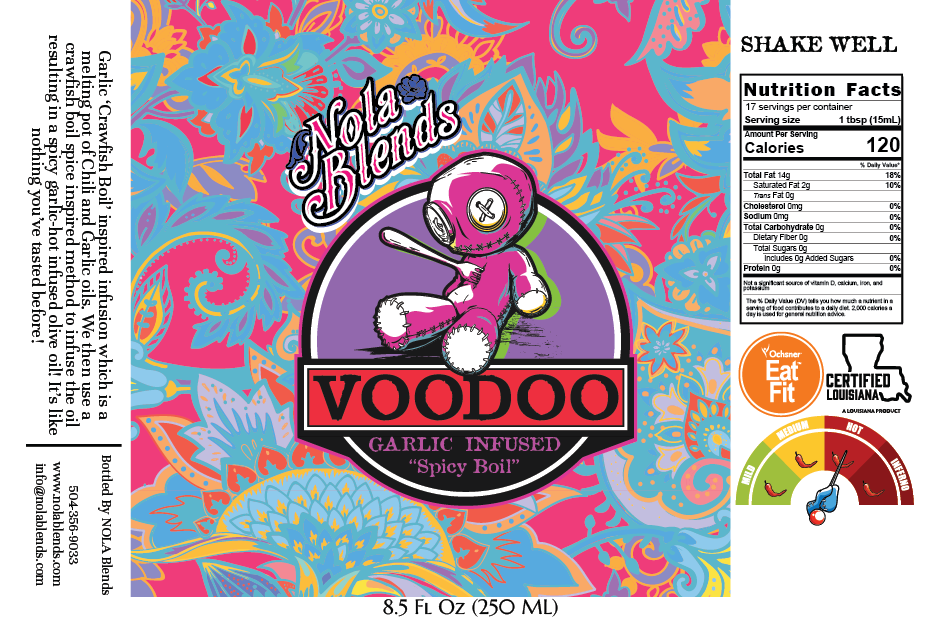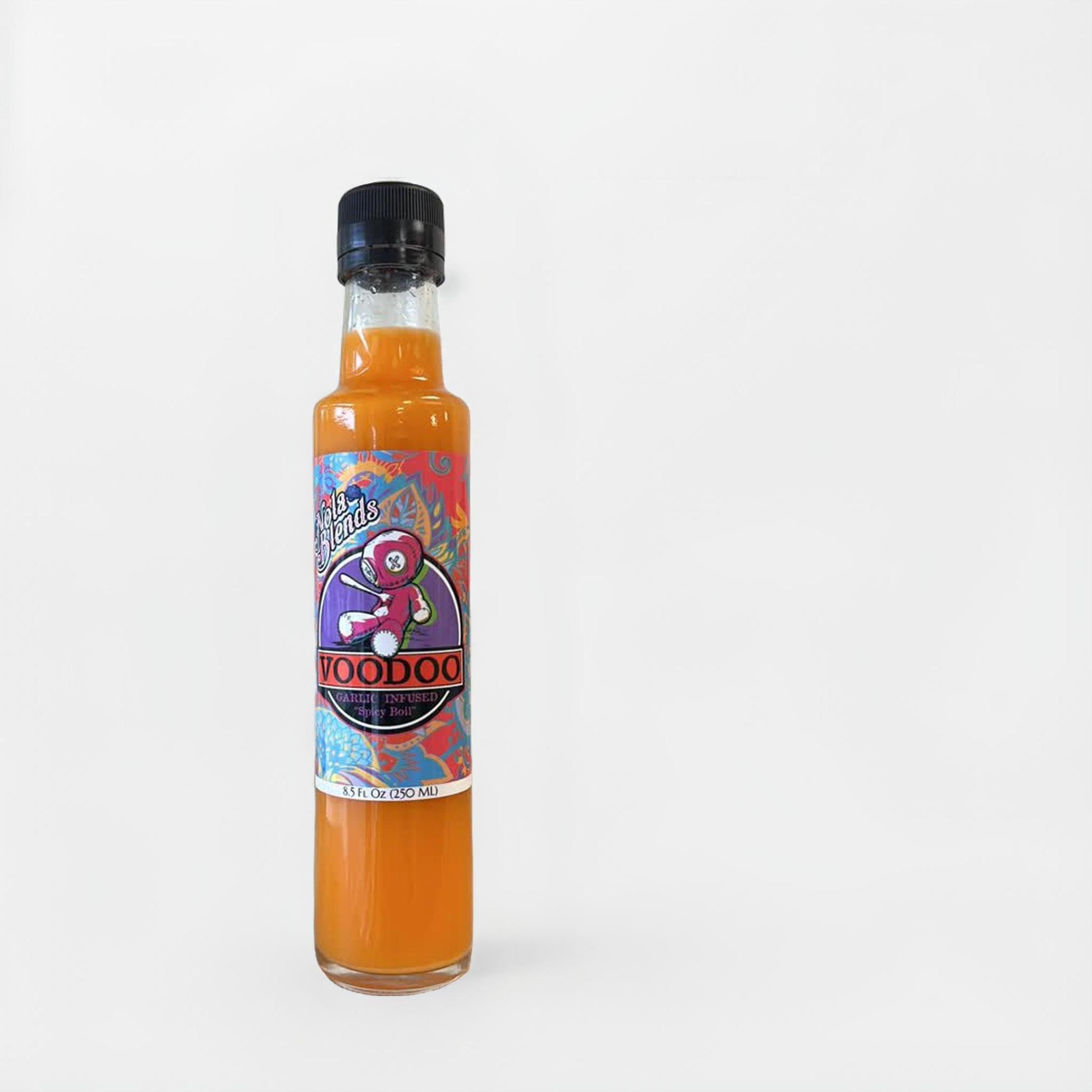 Dangerous!
You must be very careful... If you get any on your forehead, Your tongue will beat your brains out trying to get ALL of it!
The voodoo is amazing! it has been good with everything so far! haven't tried chocolate cake yet but maybe? You can't go wrong with this for woderful savory cooking or in salad dressing!!!
You will only be mad itis not sold by the gallon!
ENJOY! I do!