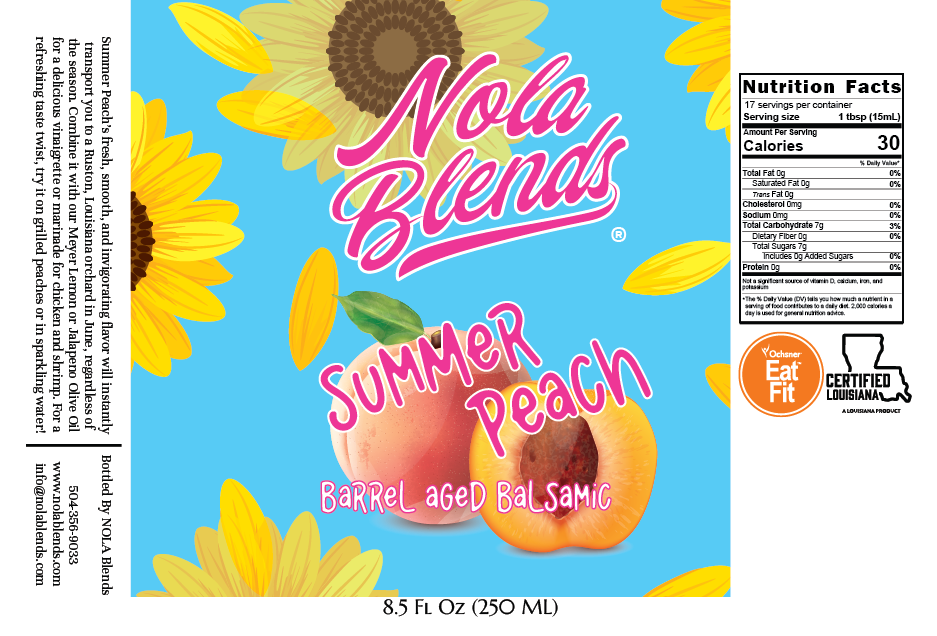 250ml (8.5oz) - Vegan, Non-GMO, Gluten-Free, Dairy-Free, Soy Free
Summer Peach's fresh, smooth, and invigorating flavor will instantly transport you to a Ruston, Louisiana orchard in June, regardless of the season. Combine it with our Meyer Lemon or Jalapeno Olive Oil for a delicious vinaigrette or marinade for chicken and shrimp. For a refreshing taste twist, try it on grilled peaches or in sparkling water!
Storage:
Store in a cool, dry place away from heat and oxidizers.
Mix well before each use.
Shelf Life:
Shelf life is 12 months from date of production. NOLA Blends guarantees a minimum of 12 months from date of shipment..
Applications For Product:
Product suitable to every kind of consumer, to use without any further manufacture and particularly suitable to fresh fruits, chicken, shrimp, marinade, bbq sauces, flavoring water and so on...
Country of Origin:
Flavored in the USA with Imported Italian Vinegar.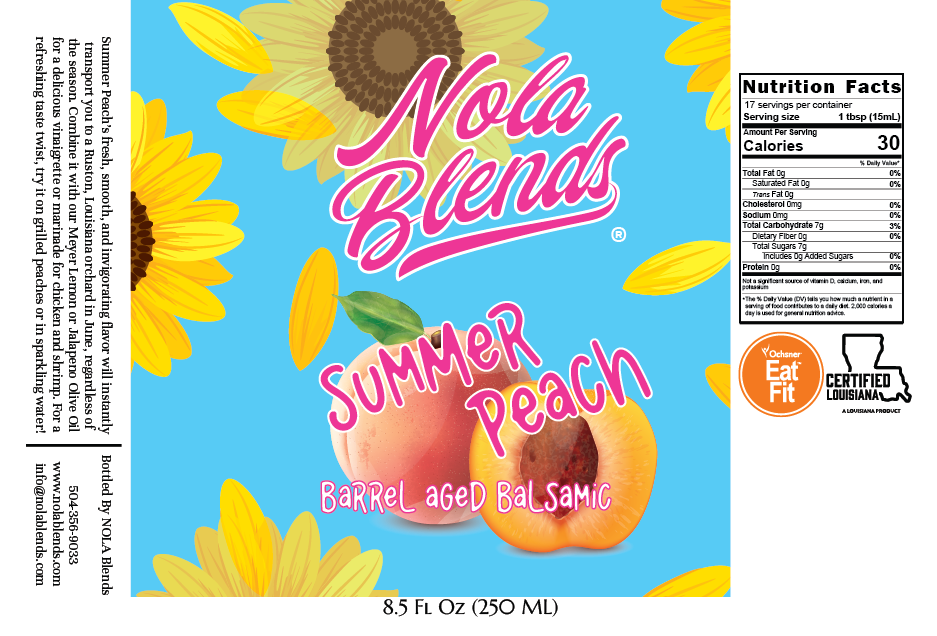 Summer Peach - Infused White Balsamic Vinegar | United States
Sale price

$20.00
Regular price
Choose options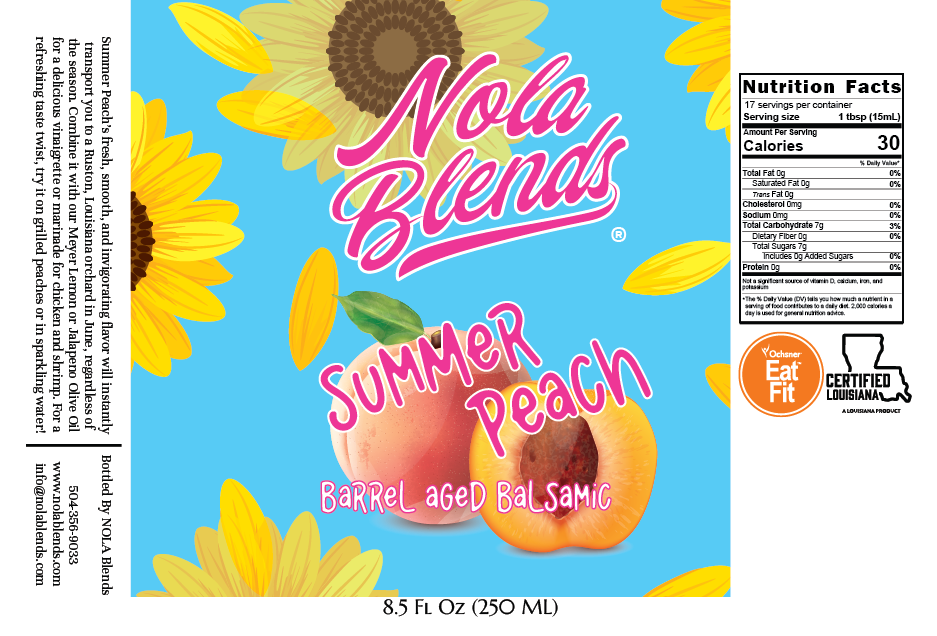 Peach balsamic
Very light and refreshing
July order
Great oils and vinegars for salads.
Fantastic Flavor
NOLA Blends is a great purveyor of oils and vinegars. I highly recommend purchasing. The shipping is fast.