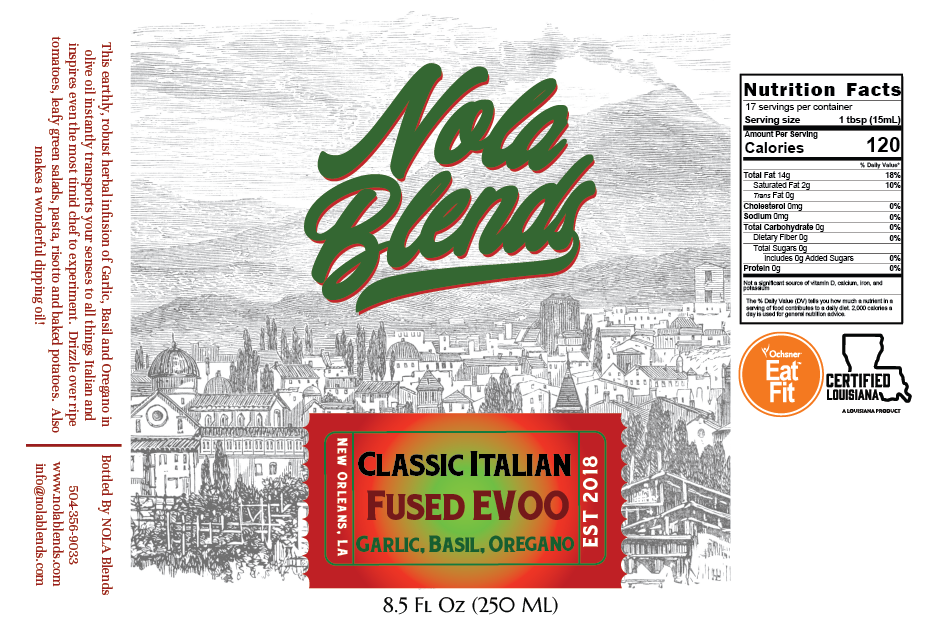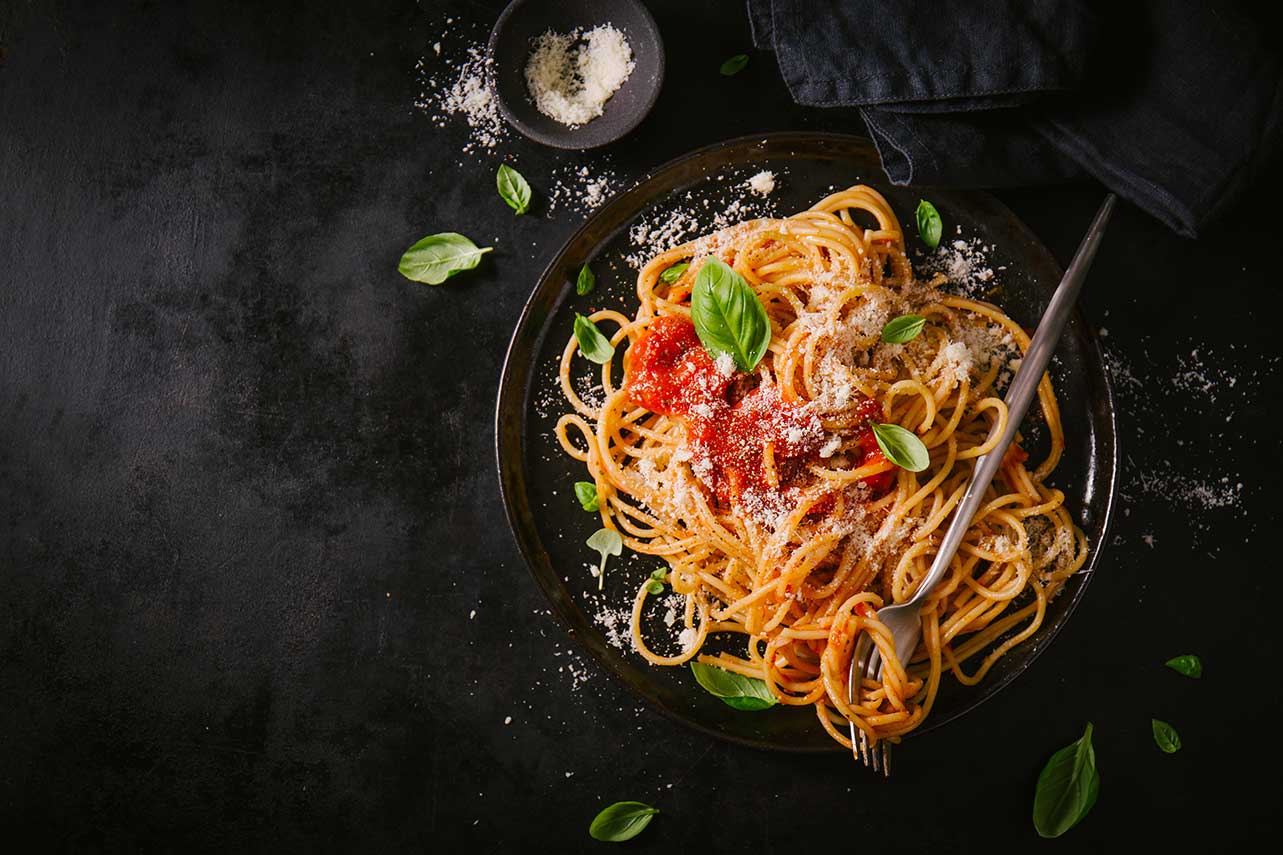 250ml (8.5oz) -Vegan, Non-GMO, Gluten-Free, Dairy-Free, Soy Free
Product Description:
This combination of Garlic, Basil & Oregano infused olive oils will definitely be a favorite.  The herby, fragrant, and slightly sweet flavor makes it perfect for your go to Italian dishes.  Use on pasta, pizza, veggies, risotto, in dressings & sauces, bread dipping and more.  Adds pizazz to meats, roasts and seafood too.
Storage:
Store in a cool dry place (50 to 68 degrees F optimum) away from heat and oxidizers.
Shelf Life:
Shelf life is 16 months from date of production.

Applications For Product:
For use in many food applications such as salad dressings, drizzled over pasta or vegetables, or used for dipping bread.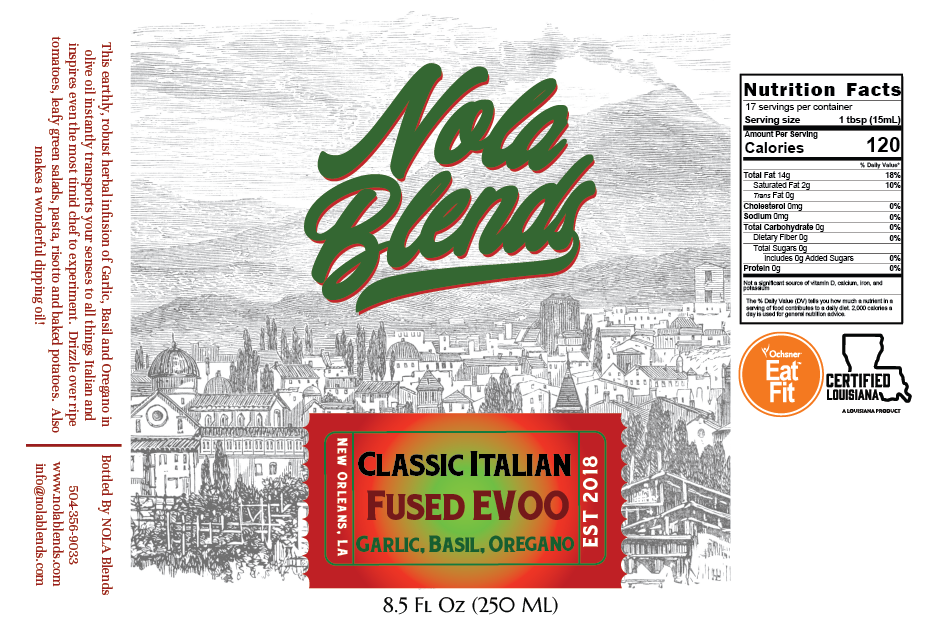 Classic Italian - Infused Extra Virgin Olive Oil
Sale price

$20.00
Regular price
Choose options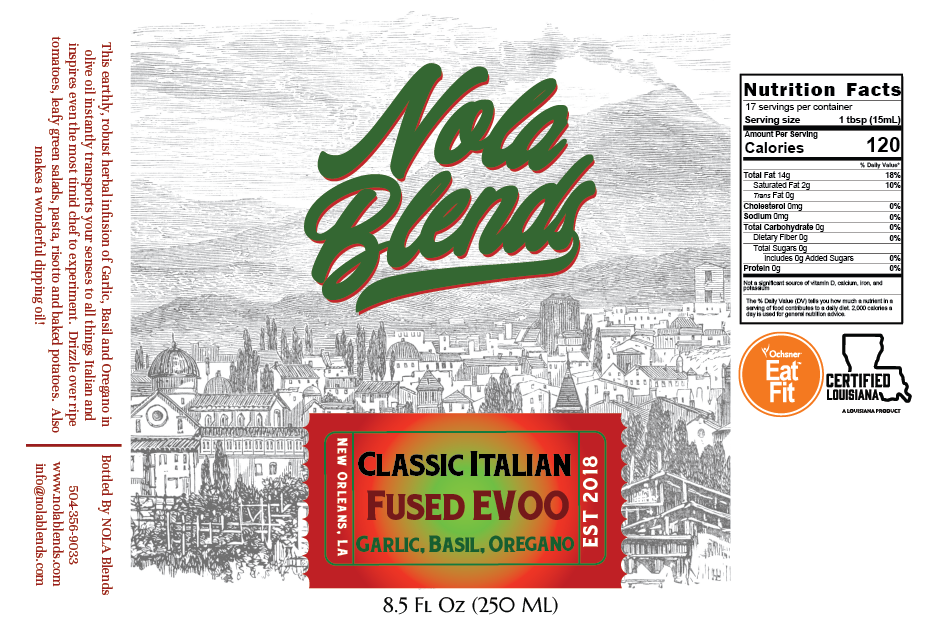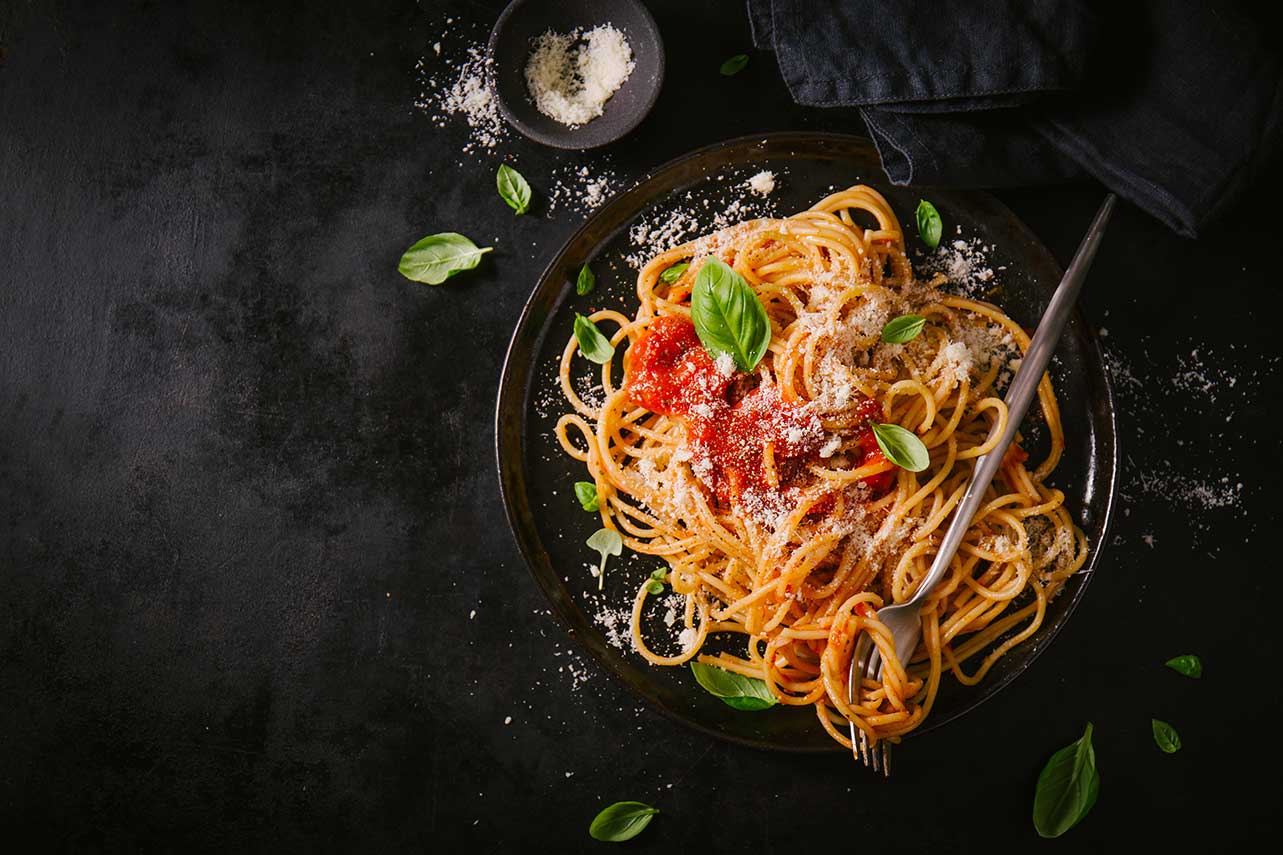 Really like the Meyer lemon oil. Haven't tried the classic infused yet.
Excellent
This is arguably the best tasting most well balanced infused oil ever. Absolutely delicious and fantastic to dip bread in.
Best oil around
Would by this flavor by the case if I could. It's a kitchen essential for our Italian home.
Great tasting oil!
Great for salads, pasta dishes, chicken, or cooking.