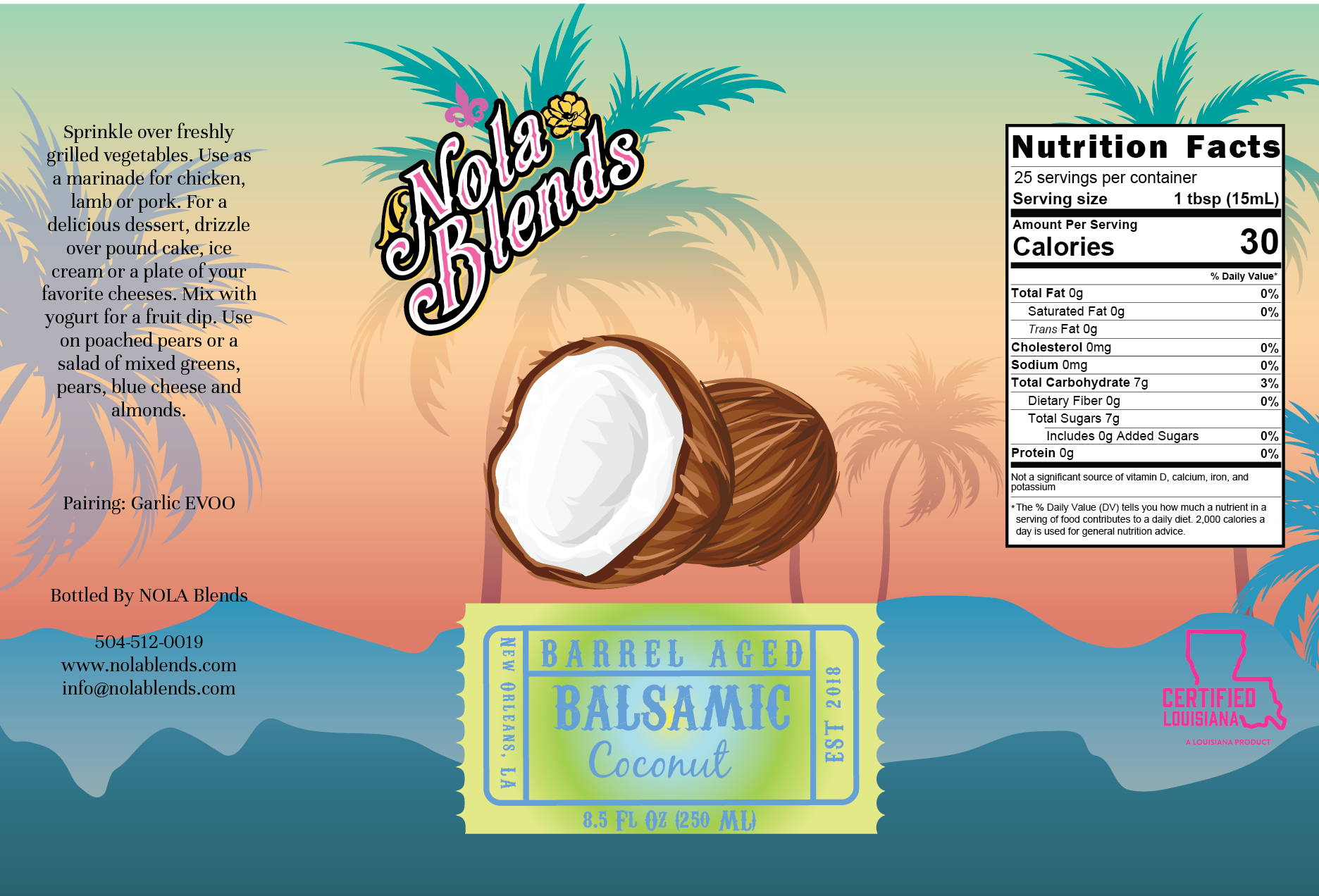 250ml (8.5oz) -Vegan, Non-GMO, Gluten-Free, Dairy-Free, Soy Free
Our Coconut White Balsamic lets you experience the islands of the Caribbean. From the comfort of your home, enjoy this exotic balsamic with fresh fruit, sautéed with shrimp, and stirred into jasmine and arborio rice. Grilling out? Try basting chicken thighs with a coconut marinade made with our Persian Lime Olive Oil! From warm breakfast muffins to sultry salads, and fish tacos with tropical salsa, this balsamic will take your food traveling.
Drizzled over pineapple, blueberries, and strawberries

Sprinkle on your favorite salad with coconut flakes and macadamia nuts

Coconut and chocolate (cake, brownies, truffles, cookies, etc)

Spice up churros

Shrimp, salmon, and seafood platter

Arugula greens, yes, please!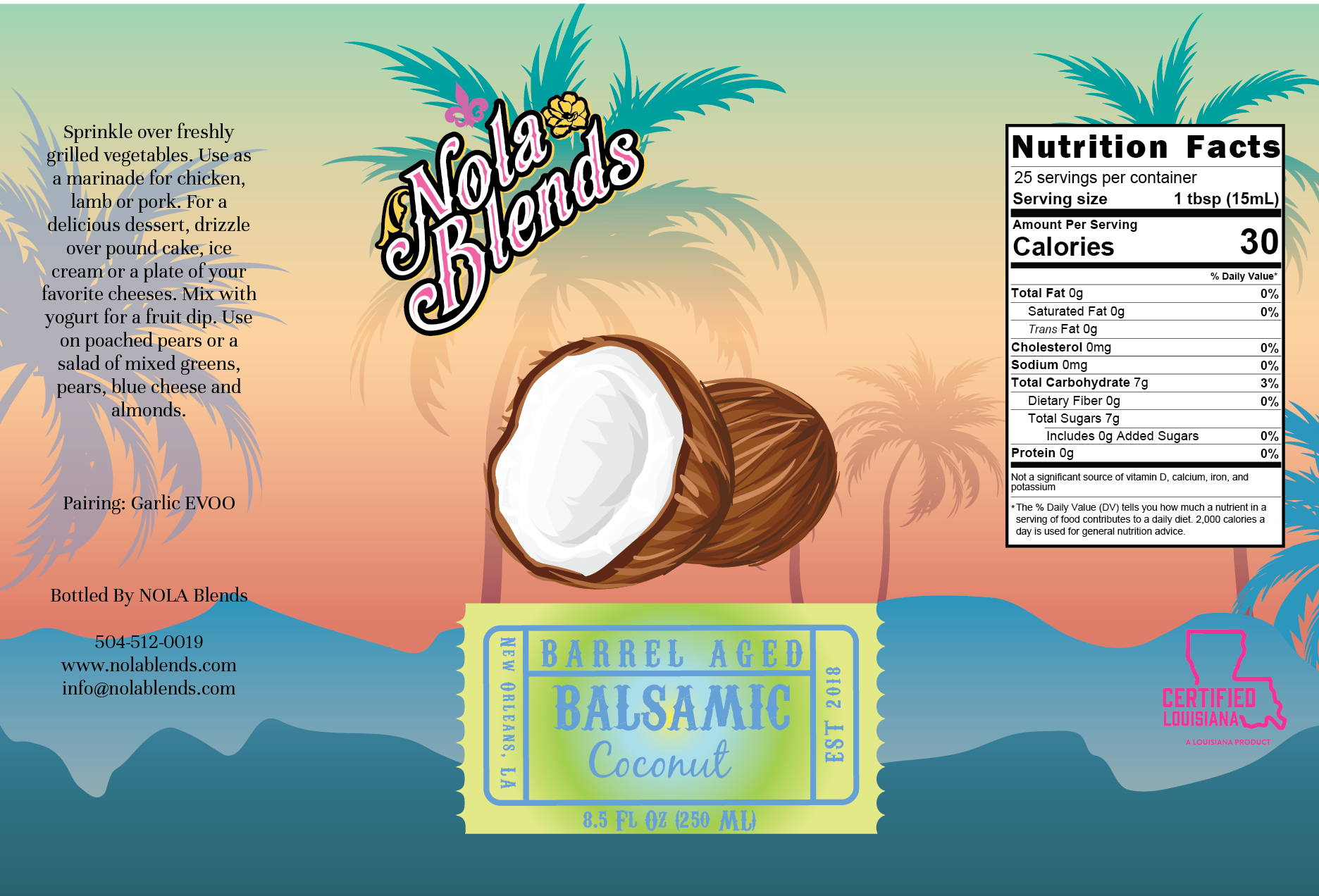 Coconut - Infused White Balsamic Vinegar
Sale price

$20.00
Regular price
Choose options