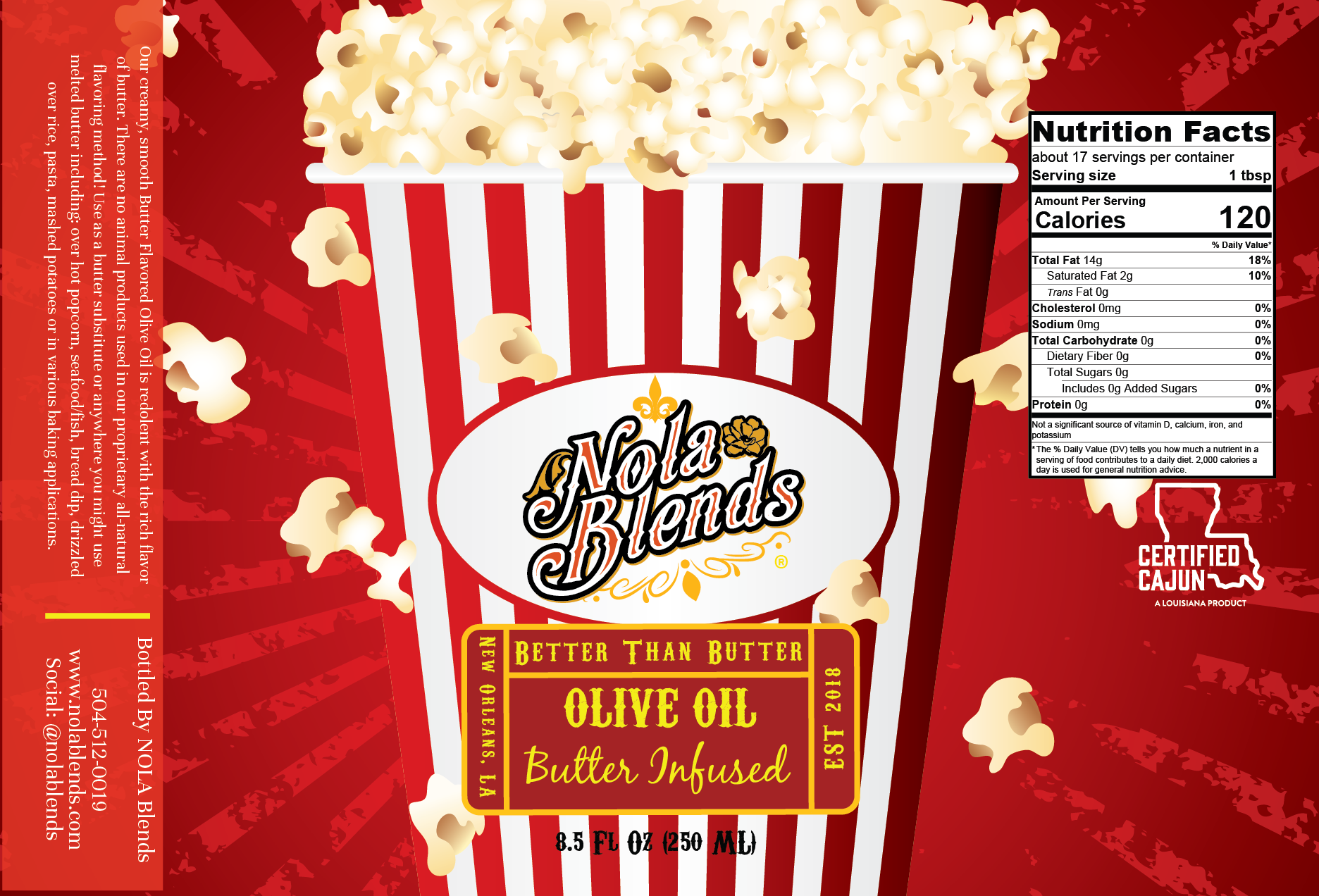 250ml (8.5oz) -Vegan, Non-GMO, Gluten-Free, Dairy-Free, Soy Free
Product Description:
Our butter-flavored olive oil is smooth and creamy, and it has a strong butter flavor. Our unique all-natural flavoring technique does not contain any animal ingredients. Use as a butter alternative or wherever melted butter would be used, such as over heated popcorn, seafood or fish, bread dip, drizzled over rice or pasta, mashed potatoes, or in different baking recipes.
When baking, our butter-infused olive oil is a superb, nutritious substitute for butter. An equal amount of butter and olive oil is equal to one teaspoon. You may be sure that your family will rush in when the kitchen begins to smell like the butter at a movie theater. Our Butter Olive Olive, which is made from organic plant extracts, will become the next essential item you keep around. No remorse, all taste.
Rich in flavor
Slowly infused with fresh, all natural ingredients
Great for dipping and cooking
Storage:
Store in a cool dry place (50 to 68 degrees F optimum) away from heat and oxidizers.
Shelf Life:
Shelf life is 16 months from date of production.

Choose options