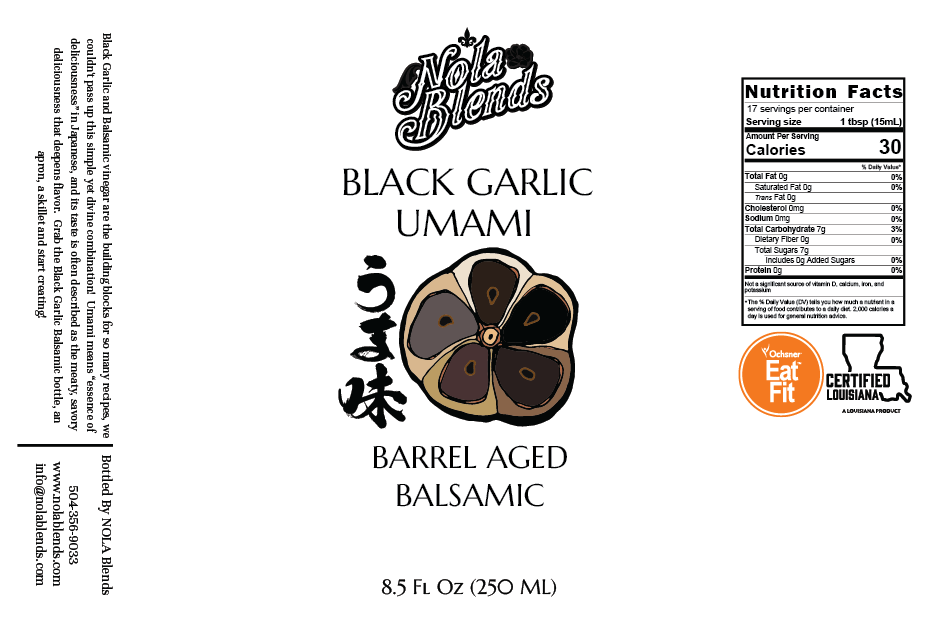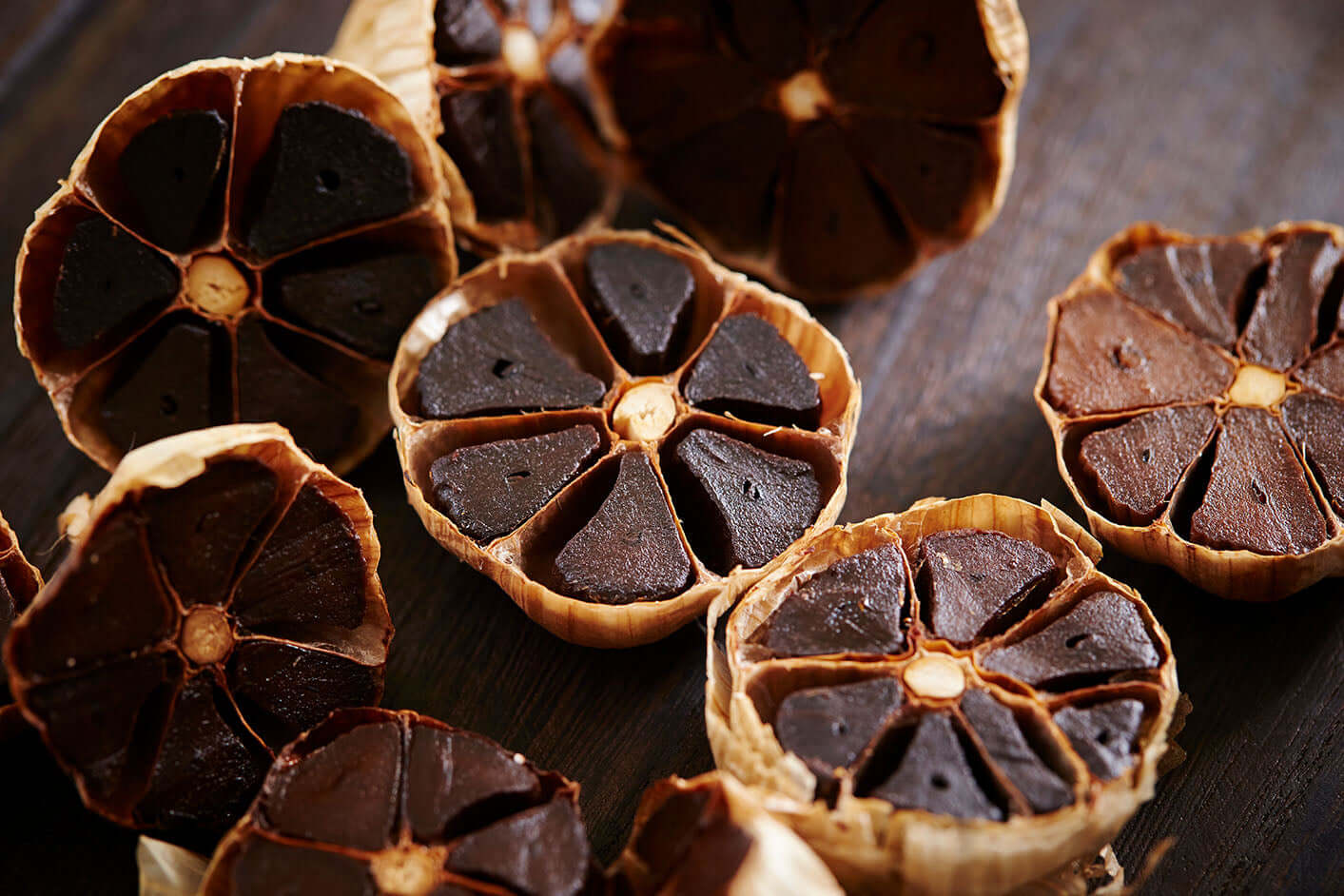 250ml (8.5oz) -Vegan, Non-GMO, Gluten-Free, Dairy-Free, Soy Free
Product Description: 
Garlic and Balsamic vinegar are the building blocks for so many recipes, we could not pass up this simple yet divine combination! We are sure you will appreciate the simplicity of the distinct flavors and start creating your own wonderful original recipes. Our Balsamic Vinegar is produced in Modena, Italy and is the result of the maturation of cooked grape must that has been slowly aged to perfection in casks of oak. First quality wines and grape musts produced in Italian traditionally cultivated vines, particularly from Trebbiano, Lambrusco. Manufactured with traditional methods and techniques, the strictest laboratory controls and state of the art technology, our Balsamic Vinegar of Modena carries only the best characteristics of this special product. Grab the Garlic Balsamic bottle, an apron, a skillet, and start creating!
Used in sauces, marinades, salad dressing, & desserts
Rich sweet flavor
Storage:
Store in a cool, dry place away from heat and oxidizers.
Mix well before each use.
Shelf Life:
Shelf life is 12 months from date of production. NOLA Blends guarantees a minimum of 12 months from date of shipment..
Applications For Product:
Pair it up everything, it will be the little black dress of your kitchen! Product suitable to every kind of consumer, to use without any further manufacture and particularly suitable to fresh and boiled vegetables, on boiled foods, to make sauces, in the dressing of meat and fish.
Country of Origin:
Flavored in the USA with Imported Italian Vinegar.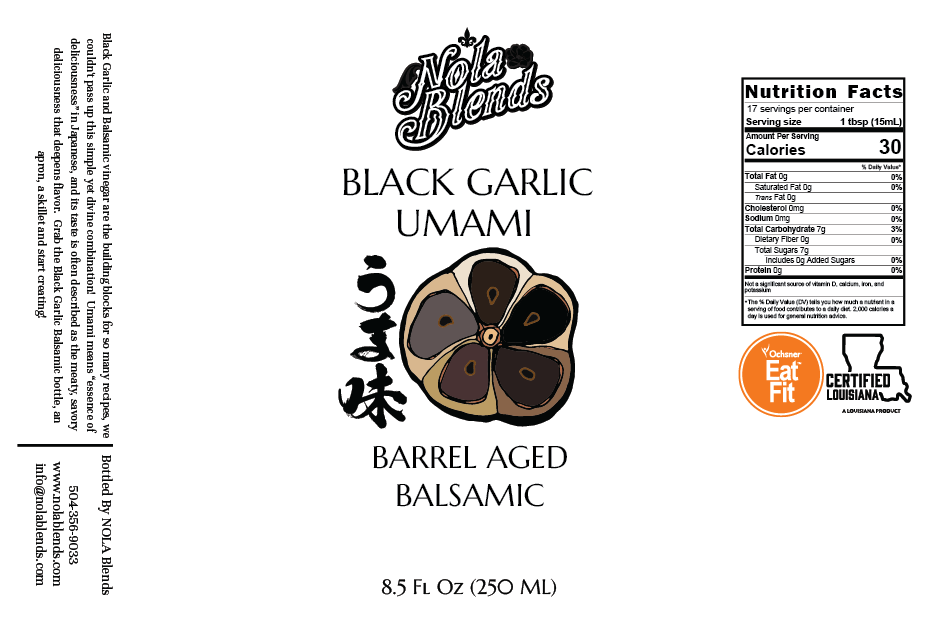 Black Garlic - Infused Dark Balsamic Vinegar
Sale price

$20.00
Regular price
Choose options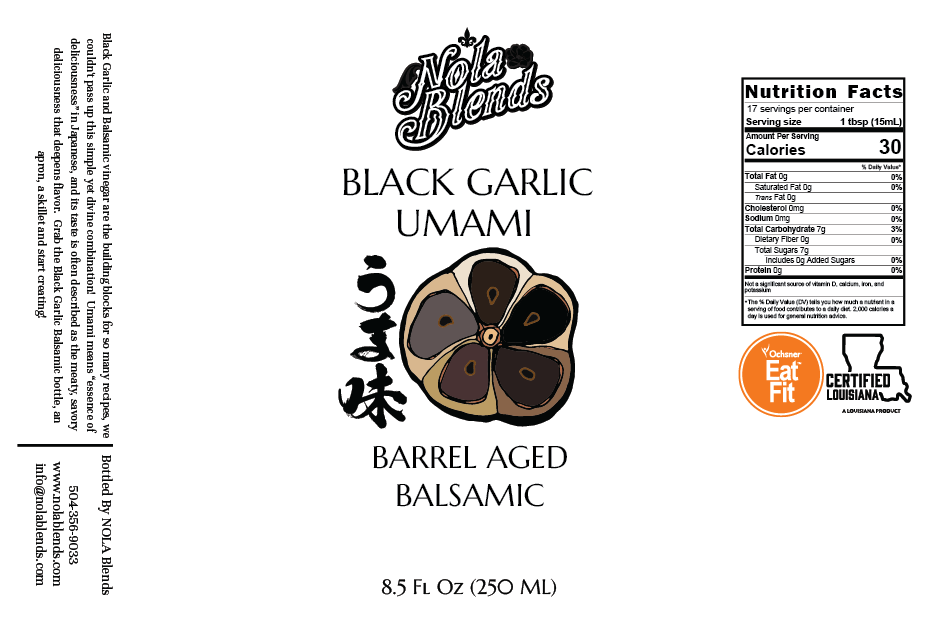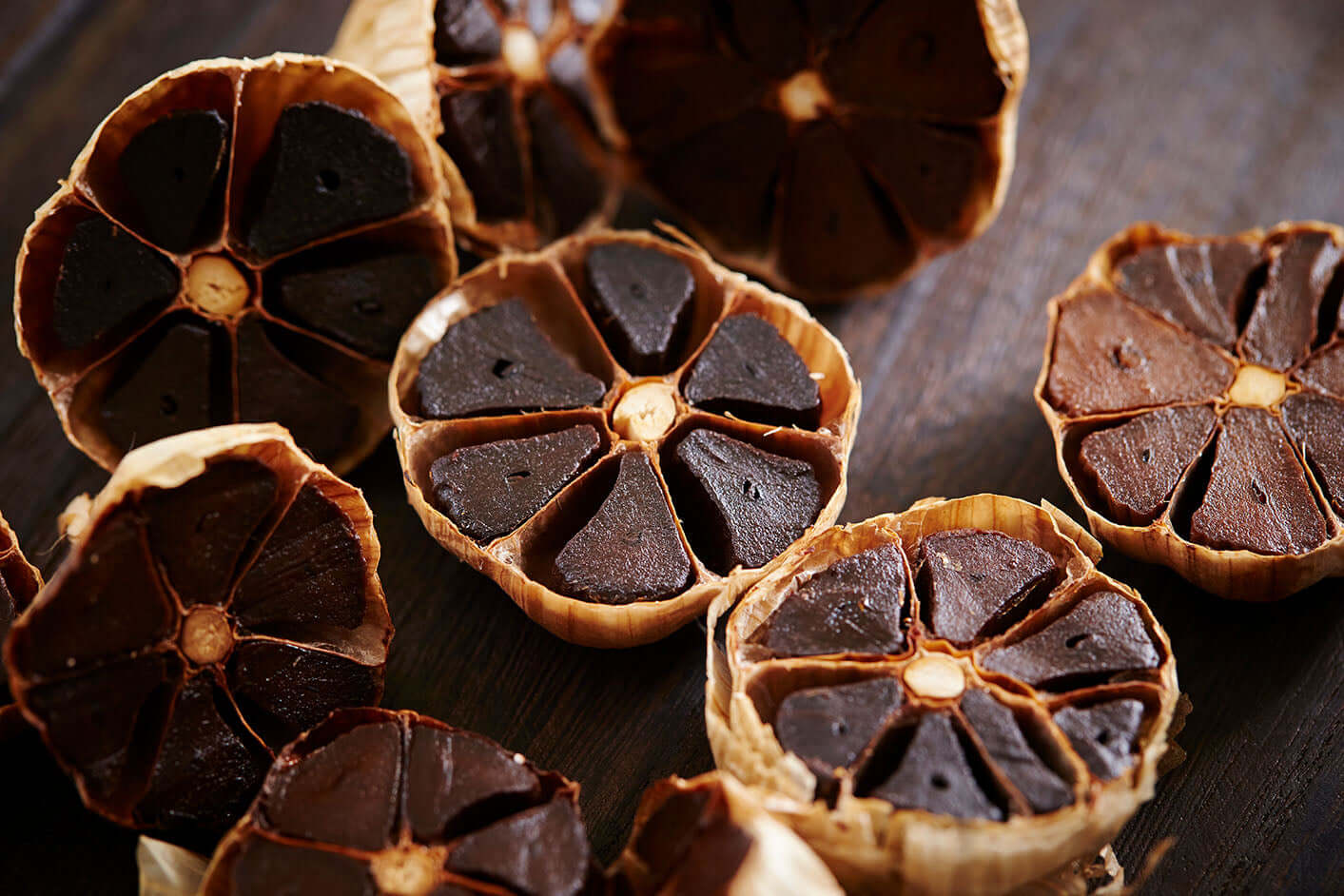 Absolute Deliciousness!!
I have not run out of uses yet! Delicious on everything savory. It's da' bomb-diggity on salads and even makes kale a treat!