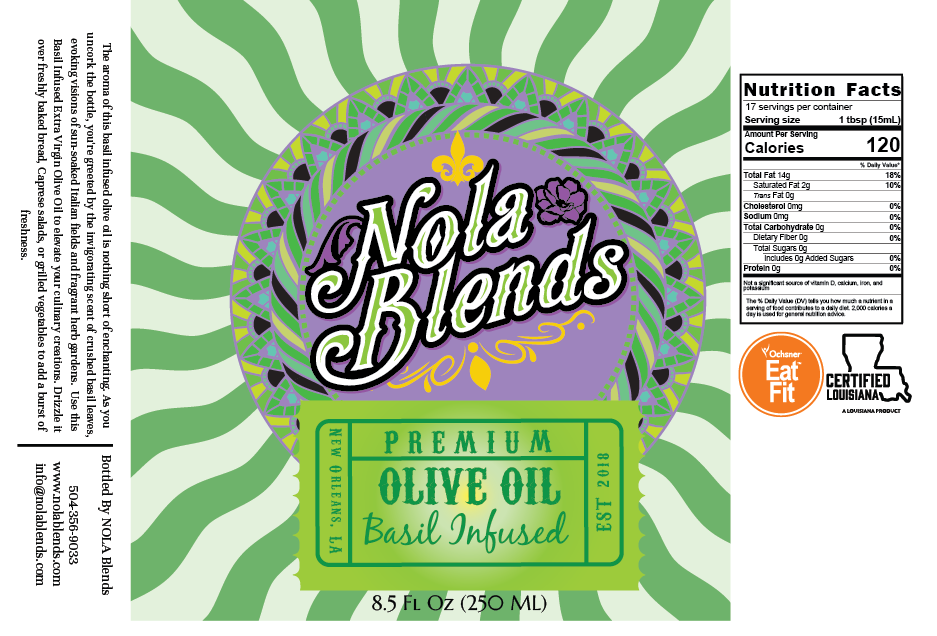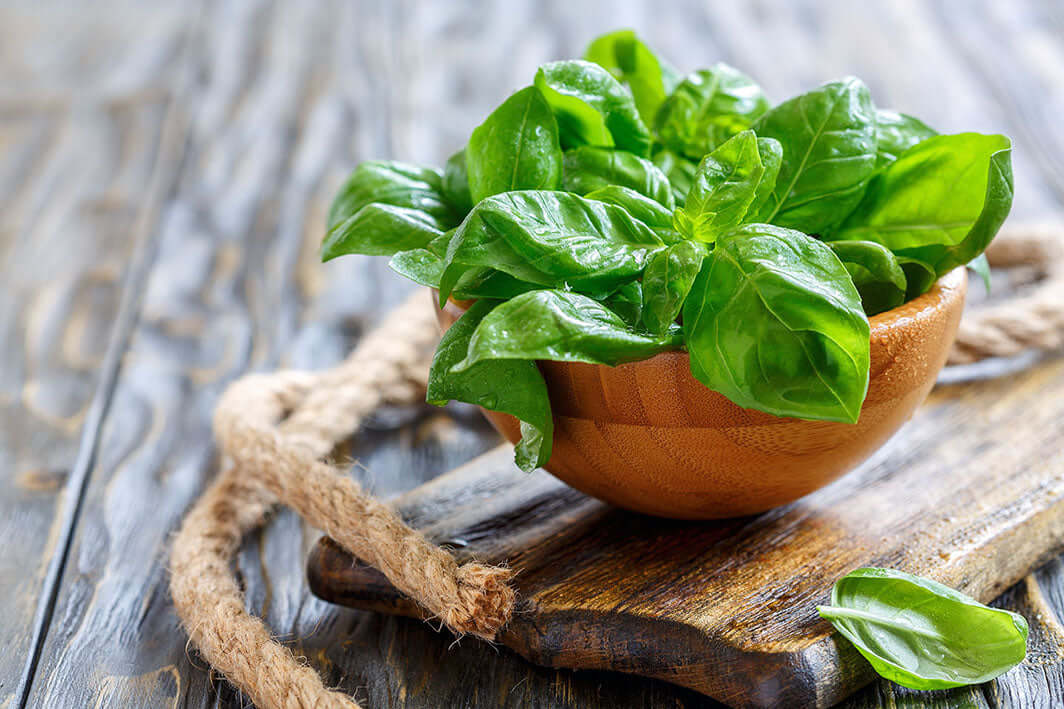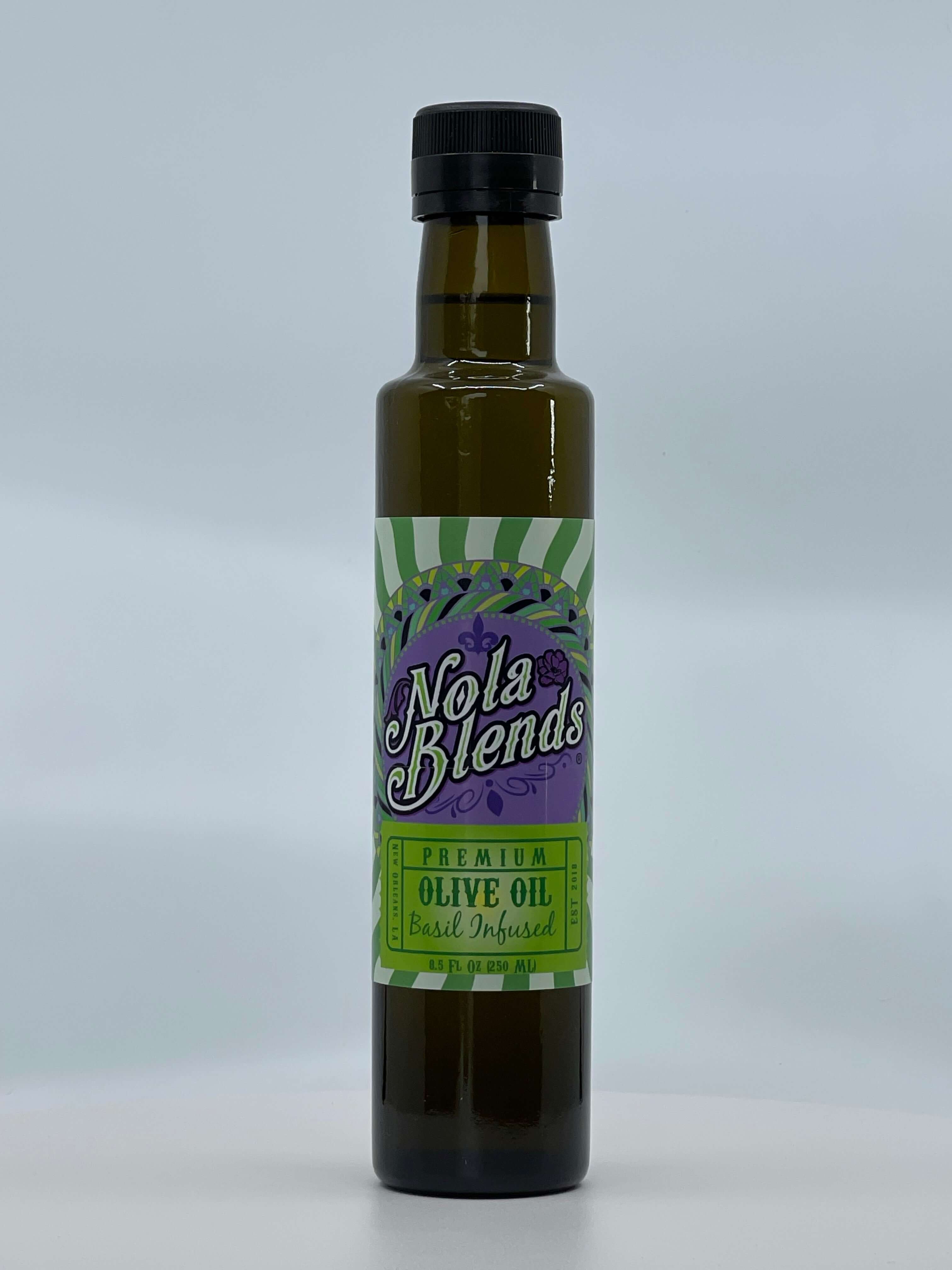 250ml (8.5oz) -Vegan, Non-GMO, Gluten-Free, Dairy-Free, Soy Free
Product Description:
Basil Infused Extra Virgin Olive Oil is a culinary delight that combines the rich, robust flavors of extra virgin olive oil with the aromatic essence of fresh basil leaves. This exquisite infusion starts with premium, cold-pressed extra virgin olive oil, renowned for its smooth texture and distinctive fruity notes.

Handpicked basil leaves are carefully selected at the peak of their freshness and potency. They are then expertly crushed and blended with the olive oil, allowing the oil to absorb the natural flavors and vibrant green hues of the basil. The result is a harmonious fusion that captures the essence of summer gardens and Mediterranean cuisine.

The aroma of this basil infused olive oil is nothing short of enchanting. As you uncork the bottle, you're greeted by the invigorating scent of crushed basil leaves, evoking visions of sun-soaked Italian fields and fragrant herb gardens.

In terms of taste, this infused olive oil offers a symphony of flavors. The initial notes are bright and herbaceous, thanks to the basil, which is followed by the rich, peppery undertones of high-quality extra virgin olive oil. The combination creates a balanced and versatile oil that adds depth and complexity to a wide array of dishes.

Use this Basil Infused Extra Virgin Olive Oil to elevate your culinary creations. Drizzle it over freshly baked bread, Caprese salads, or grilled vegetables to add a burst of freshness. Use it as a marinade for poultry or fish, enhancing your dishes with a delightful basil-infused essence. Its versatility knows no bounds; it can be a finishing touch for pasta, a base for salad dressings, or a dipping sauce for artisanal cheeses.

Basil Infused Extra Virgin Olive Oil isn't just an ingredient; it's a culinary experience. Its aromatic charm and flavorful profile make it a staple in any kitchen, transforming ordinary recipes into extraordinary culinary delights.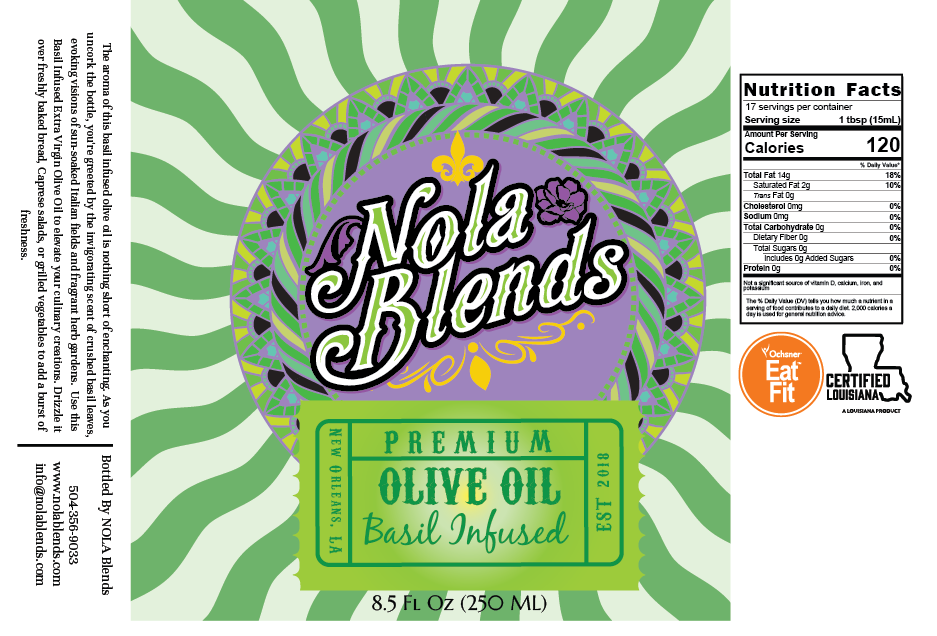 Basil - Infused Extra Virgin Olive Oil
Sale price

$20.00
Regular price
Choose options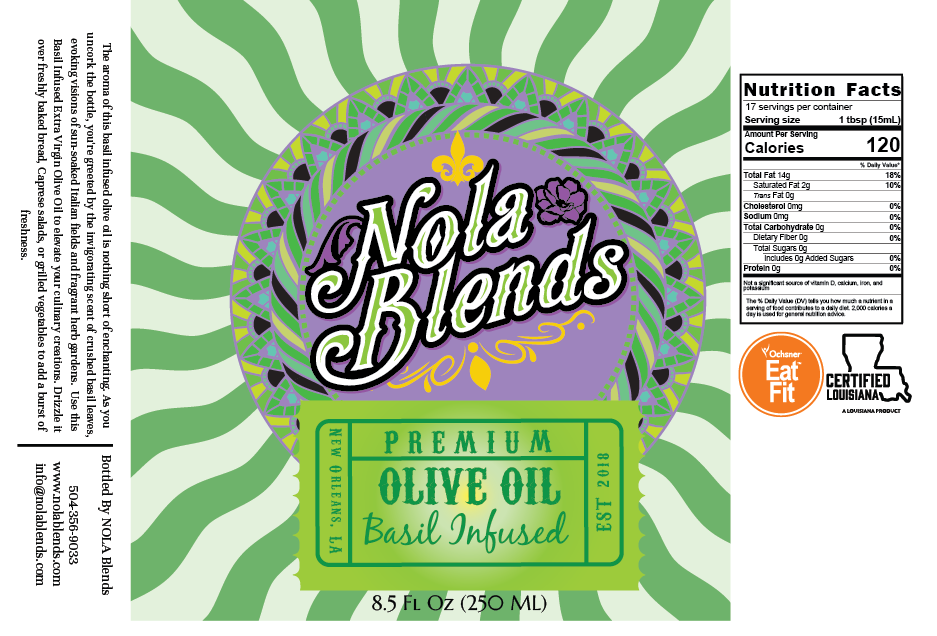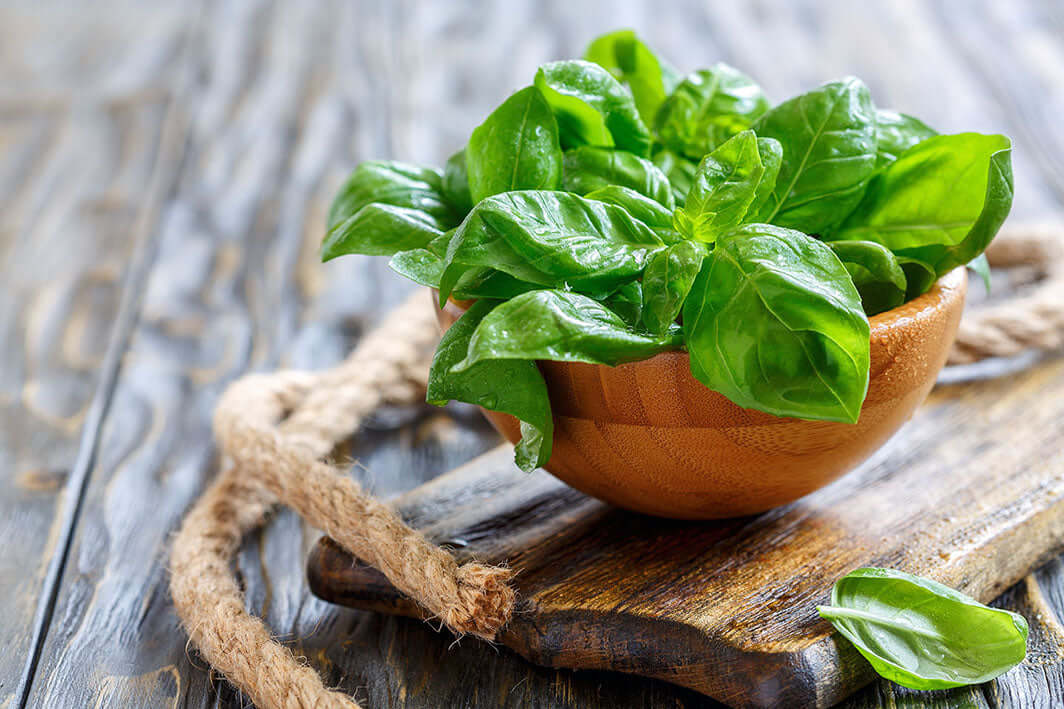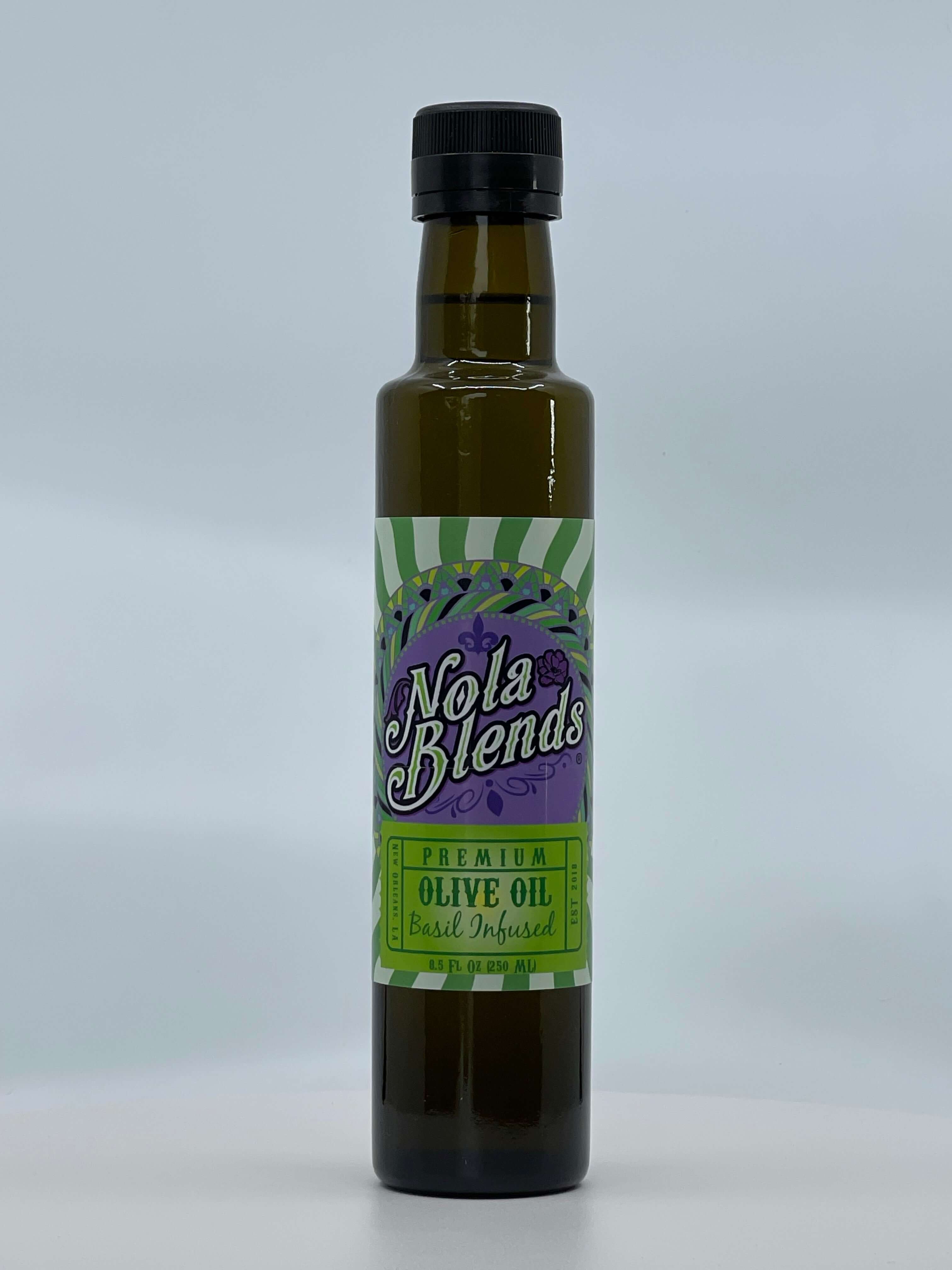 Excellent
We love Nola Blends! Ordering is easy and we had our order within 2 days! The flavors are delicious! We have tried several flavors!
Basil olive oil
I sprinkle it over salads and fish absolutely love it along with everything else