Article: Roasted Pork Loin with Muscadine Glaze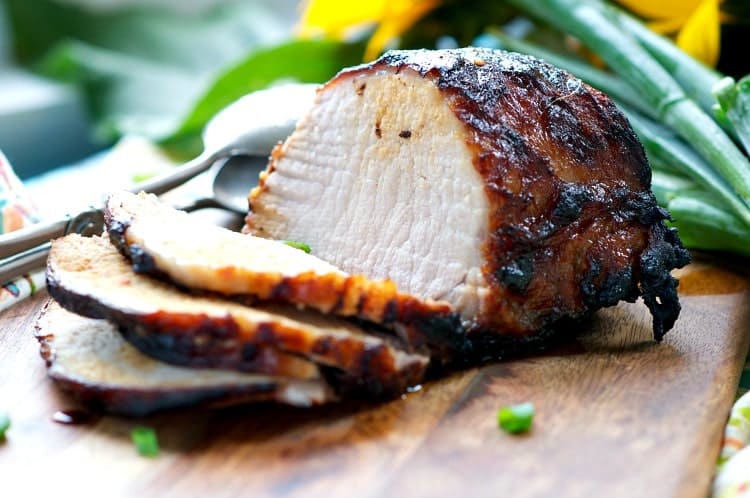 Roasted Pork Loin with Muscadine Glaze
INGREDIENTS:
4 tablespoons NOLA Blends Muscadine Balsamic
1 tablespoon Worcestershire sauce
2 teaspoon prepared yellow mustard
3 pounds pork loin roast, at room temperature
Pinch of onion powder
Pinch of garlic powder
Dash of kosher salt and ground black pepper
DIRECTIONS:
Preheat the oven to 475˚ F. Line a baking pan with nonstick foil.


Whisk together NOLA Blends Muscadine Balsamic, Worcestershire sauce and mustard. 


Sprinkle the underside of the pork loin roast with onion powder, garlic powder, salt and pepper.


Place the roast in the prepared pan fat-side up. Pour the balsamic mixture evenly over the top, then sprinkle with onion powder, garlic powder, salt and pepper.


Bring the edges of the foil up to within 1-inch around the pork roast and crimp the corners so it stays in place.


Place the pan in the oven and roast for 45 minutes. Reduce the heat to 375˚ F and roast an additional 20 minutes. Turn off the oven, leaving the roast inside, and let it sit for 30 minutes.


Slice into 1-inch thick slabs to serve.