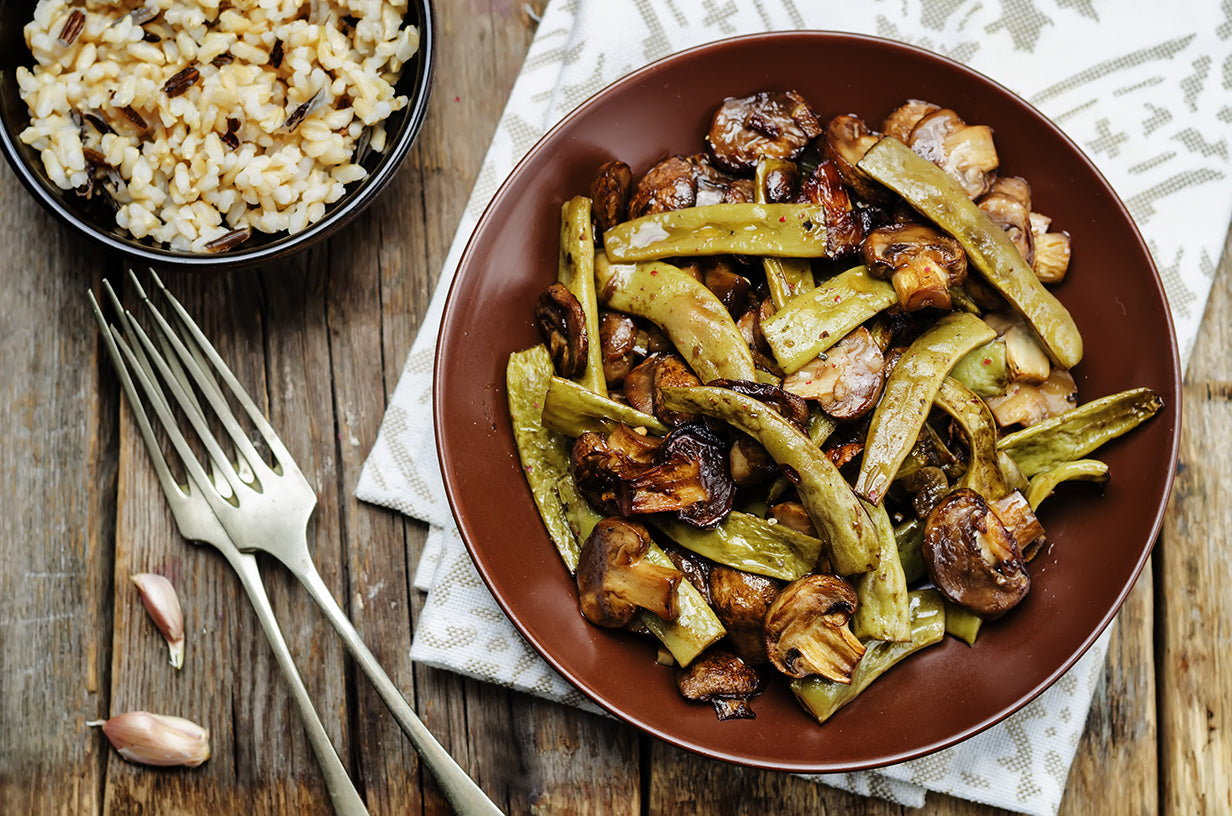 Balsamic Garlic Roasted Green Beans and Mushrooms (Easy Side)
INGREDIENTS
1 pound fresh green beans, trimmed
8 ounces mushrooms, cleaned and sliced
8-10 whole garlic cloves, halved
2 tablespoons NOLA Blends Garlic Infused Olive Oil
1 tablespoon NOLA Blends Riserva
Salt and pepper, to taste


INSTRUCTIONS
Preheat oven to 450 degrees. Line a large rimmed baking sheet with foil and drizzle a couple lines of NOLA Blends Garlic Infused Olive Oil to coat.


Spread green beans, mushrooms and garlic in an even layer on the prepared baking sheet.


In a small bowl, whisk together Garlic Olive Oil and Riserva Balsamic vinegar. Drizzle over vegetables in pan and toss to coat evenly. Season with salt and pepper, to taste.


Bake for 20-25 minutes, or until beans are tender-crisp.